High on a hill above Government House on St. Thomas stands a statue in tribute to four bold Virgin Islands women. They are known as the Queens of the Fireburn. As the story goes from St. Croix in 1878, Mary Thomas, Mathilda McBean, Axeline Elizabeth Salomon, known as Agnes, and Susanna Abramson made history by leading a labor revolt.
And, it turns out, St. John has four bold queens of its own.
Fans of culture and pageantry might imagine the beauty, talent, and fashion flair it takes to win the crown as St. John festival queen. But earlier this year, a former St. John festival queen appeared at a Texas ceremony sporting a new title — captain.
Since winning two festival pageant crowns in 1999 as princess and 2008 as Miss St. John, Razzilee Oquendo life took an uncommon turn that led to a 21-year Army career. And in doing so, she joined an exclusive club of Virgin Islands queens who answered the military call to duty.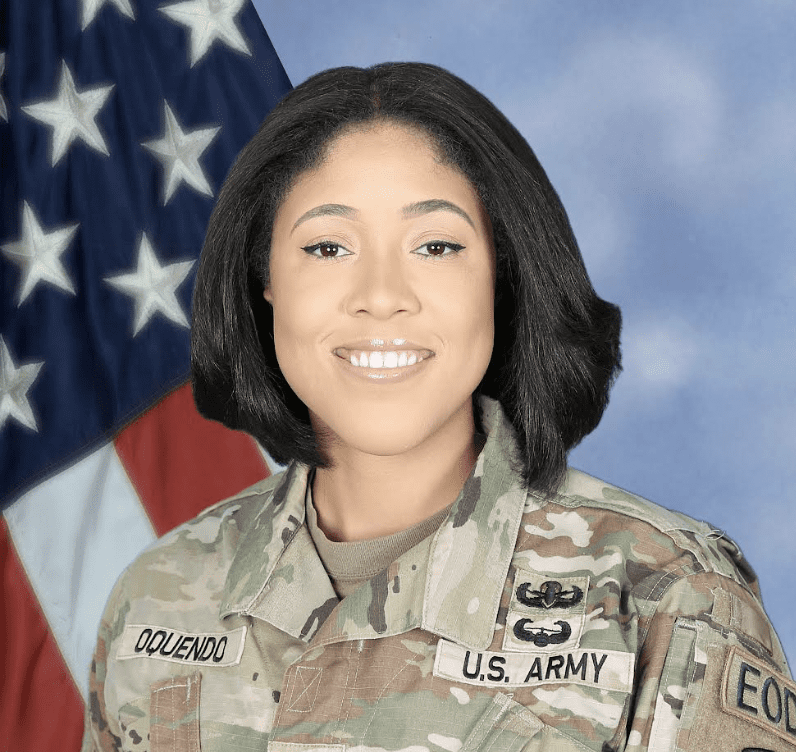 Even as she accepted her captain's bars in a promotional ceremony, a sister St. John queen was making her way to Ft. Bliss, where Oquendo was named 741st Ordnance Company Commander. Army National Guard Military Police Officer Hailey Cagan won her title as festival queen in 2002.
Cagan said she was on her way to a training exercise when she heard about the promotional ceremony. "I was there for annual training. I missed the ceremony by about an hour, but I was there," she said. "It's so powerful to see (one of) our own doing big things."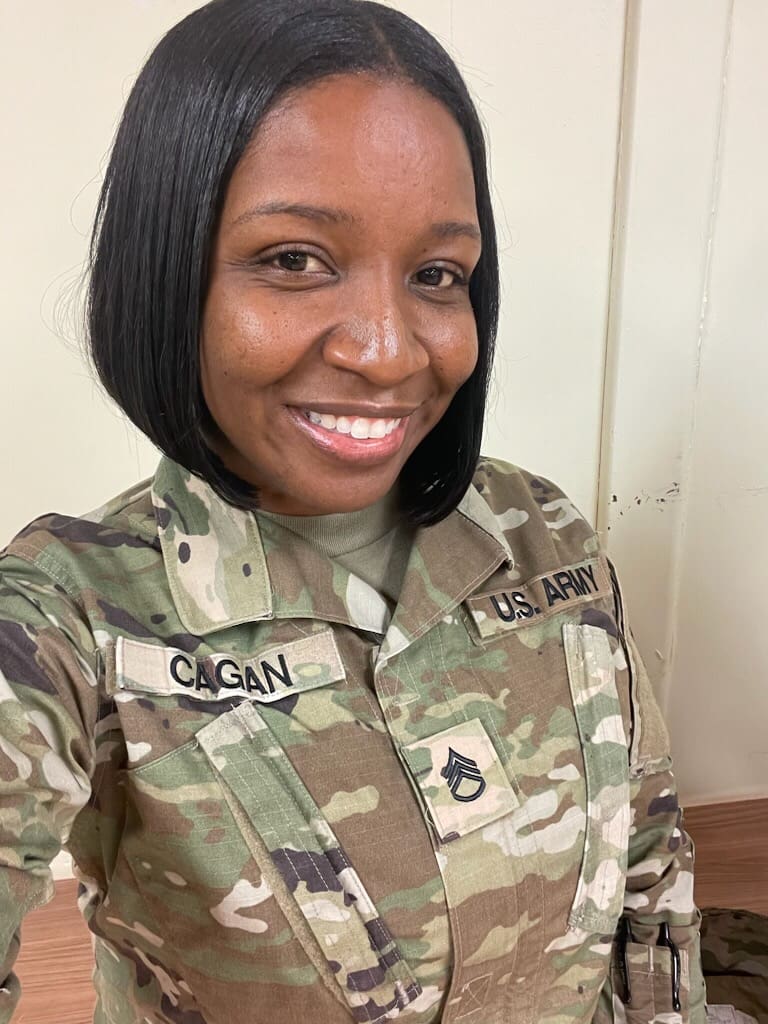 Her path in the armed forces led to law enforcement. By day, Cagan works with Customs and Border Protection on St. Thomas. For 15 years, part-time, she puts on the uniform of the National Guard.
Oquendo's duty as ordnance commander is to make sure weapon systems, vehicles, and equipment are ready and able to deploy when needed. She might also be called in to lead a bomb disposal team or to do it herself.
To get there, Oquendo began as a wheeled vehicle mechanic as an enlisted soldier in 2011. From there, she said, she took advantage of every opportunity the military offered her.
That included the Reserved Officer Training Course at Georgia Gwinnett College, Army Air Assault School, mountain warfare school, and leadership training. Completing those and other courses qualified Oquendo as a commissioned officer.
Then came bomb school and Explosive Ordnance Disposal training — far, far away from the days of learning how to walk in heels with an evening gown.
"I was actually selected to become an EOD officer. When I was notified that I earned an Active Duty Commission, the EOD branch contacted me through the (Georgia college) program personnel and asked if I wanted to attend the school. Like every challenge the Army has presented to me, I took the opportunity," the captain said.
And while some might wonder what would make a former pageant winner take on the demands of Army life, Cagan said for her, it was structure and discipline.
"Some way, somehow, I knew I would end up there; it was just a matter of which branch. So I chose the Army National Guard, and I love it," she said. Family considerations also factored in, she said, as she became a young mother.
Nineteen Ninety-Eight Miss St. John Janelle Looby said military service also provided a way for her to raise a family. "I wasn't going to, but I wanted to do something to impact my community and impact my life. I just had my son, and I wanted to get in shape, and I wanted to find a way to support him," she said.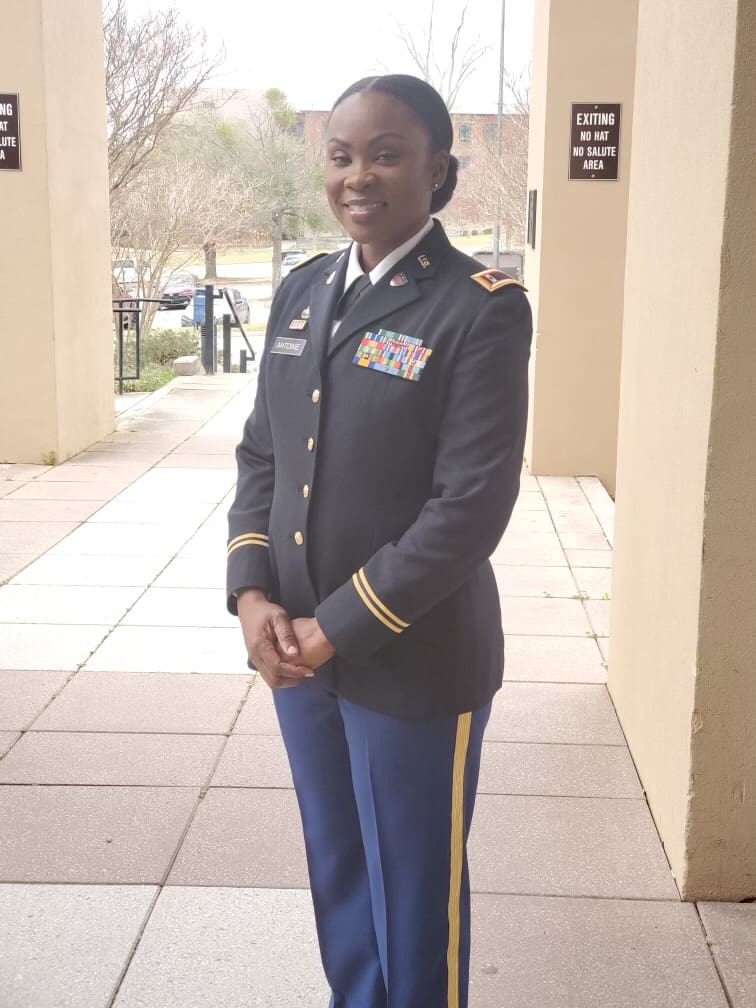 Looby said her key to joining the ranks was talent on the saxophone, an instrument she learned to play while a student at the Julius E. Sprauve School. She recalled that at the time, her music teacher, Bill Johnson, was an officer in the National Guard band.
Three years after signing up and playing with the 73rd Army Band, the former festival queen was promoted to sergeant. The promotion made Looby think about a long-term commitment and a shift towards service in the Army's administration as a human resource officer.
Nineteen years later, holding the rank of warrant officer, Looby calls it one of her best decisions. "I wouldn't change it for the world. I got to travel, met a lot of people, and I met my husband while I was in the military," she said.
During her time in the military, Cagan said she has traveled to Germany, Kosovo, Serbia, Albania, Macedonia, Kuwait, and Afghanistan. And those opportunities, in a way, mimic the role of a St. John festival queen.
"It allows you to be an ambassador wherever you go for the Virgin Islands because you'd be amazed at how many people do not know that the Virgin Islands exists, let alone have their own national guard," she said.
These three St. John warrior queens also have a forerunner, 1977 festival queen Cheryl Boynes Jackson. Jackson — surnamed Boynes at the time — joined the Coast Guard shortly after winning her crown and served for four-and-a-half years, according to her biography. According to a Black History Month profile appearing in the Source in 2006, the former Miss St. John also performed duties as part of an honor guard for the-president Ronald Regan in Washington, D.C.