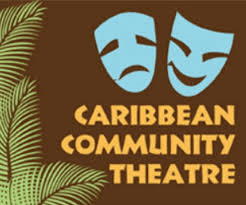 Caribbean Community Theater's selection committee is still in discussions on its full season schedule (Nov. 2022 through June 2023); however, it has decided on the first show of the season: "Silent Sky," a play by Lauren Gunderson, directed by Heather McRae.
Auditions are planned for 7 p.m., Tuesday, Sept. 6 and Wednesday, Sept. 7. Performances dates will be Nov. 4 – 19.
The Calico Cat Company, CCT's after-school theatre program for children ages 7 – 12, will begin on Wednesday, Sept. 7.
Classes will be held from 3:45-5:15 p.m., two days each week on Mondays and Wednesdays.
The plan is for the Calico Cat students to perform on the CCT stage at 4 p.m., Sunday, Dec. 11.
For a form to register a child for Calico Cat classes or for more information, please email eileencct@gmail.com.