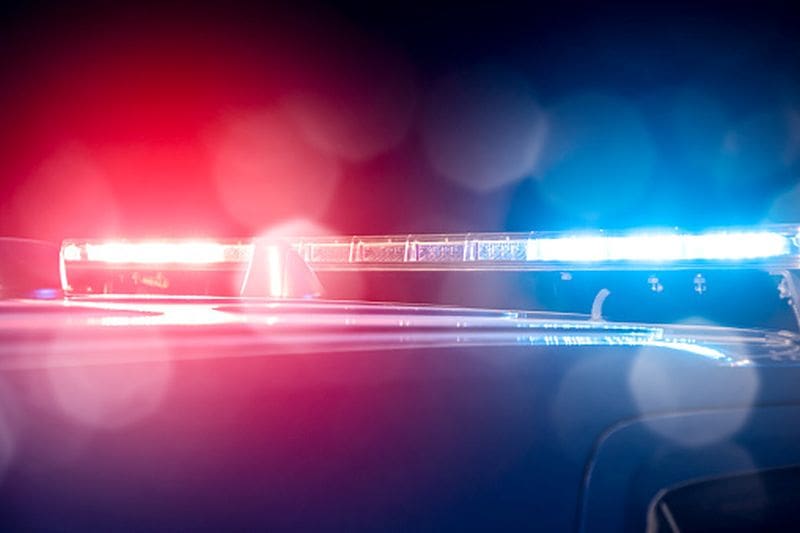 Police are investigating a traffic accident on St. Croix that left one officer with a broken leg after he was hit by a driver who appears to have lost control of his truck, according to officials.
Traffic Investigation Bureau officers were dispatched around 11:19 p.m. on Saturday to look into the incident and at the scene, were met by another set of police who had been dispatched earlier in the evening to look into a separate two-vehicle collision. Those officers had stopped their marked unit in the roadway, with lights flashing to slow down traffic, as they began looking into what happened.
But one officer, who was directing traffic, said he noticed a red pickup truck driving eastbound toward him at a high rate of speed.
"The officer then began signaling the driver by waving his hand at the driver to slow down the vehicle," according to a release sent Sunday. "However, when the officer realized that the vehicle was not slowing down, he moved out of the roadway onto the shoulder of the road to avoid being struck by the vehicle. The driver, however, not having control of his vehicle struck the officer."
Upon impact, the officer was thrown into the air and landed approximately 85 feet away in the bushes on the northern shoulder of the eastbound lane, the report stated. He was transported by ambulance to the Juan F. Luis Hospital for treatment, where it was found he had broken his leg, it said.
No other information has been released about the driver of the truck.
This case will remain open and under investigation by the Traffic Investigation Bureau, which is asking anyone with information to call the TIB Detectives at 340-778-2211, 340-227-0184, Crime Stoppers V.I. at 1-800-222-8477 (TIPS), or 911.