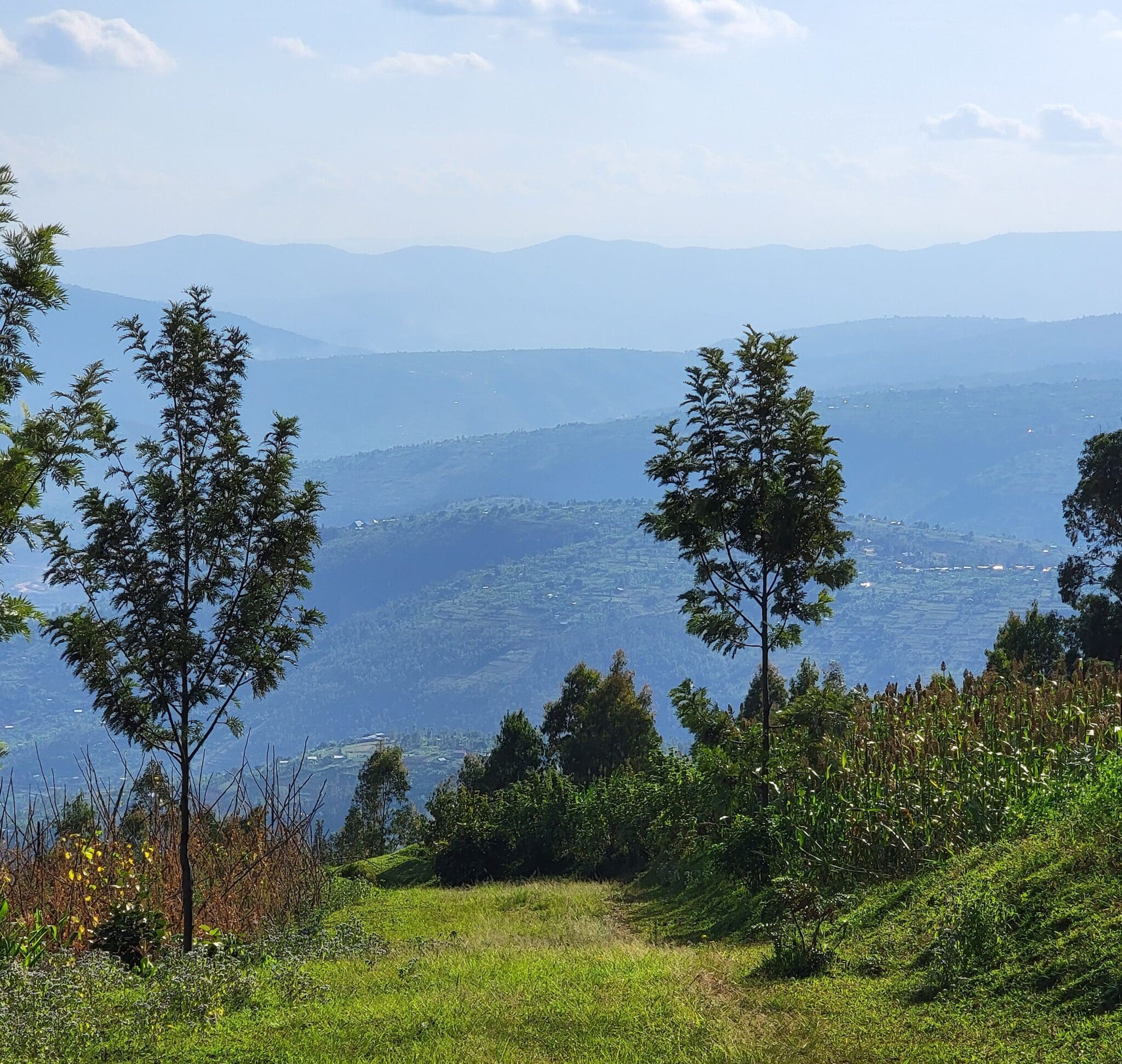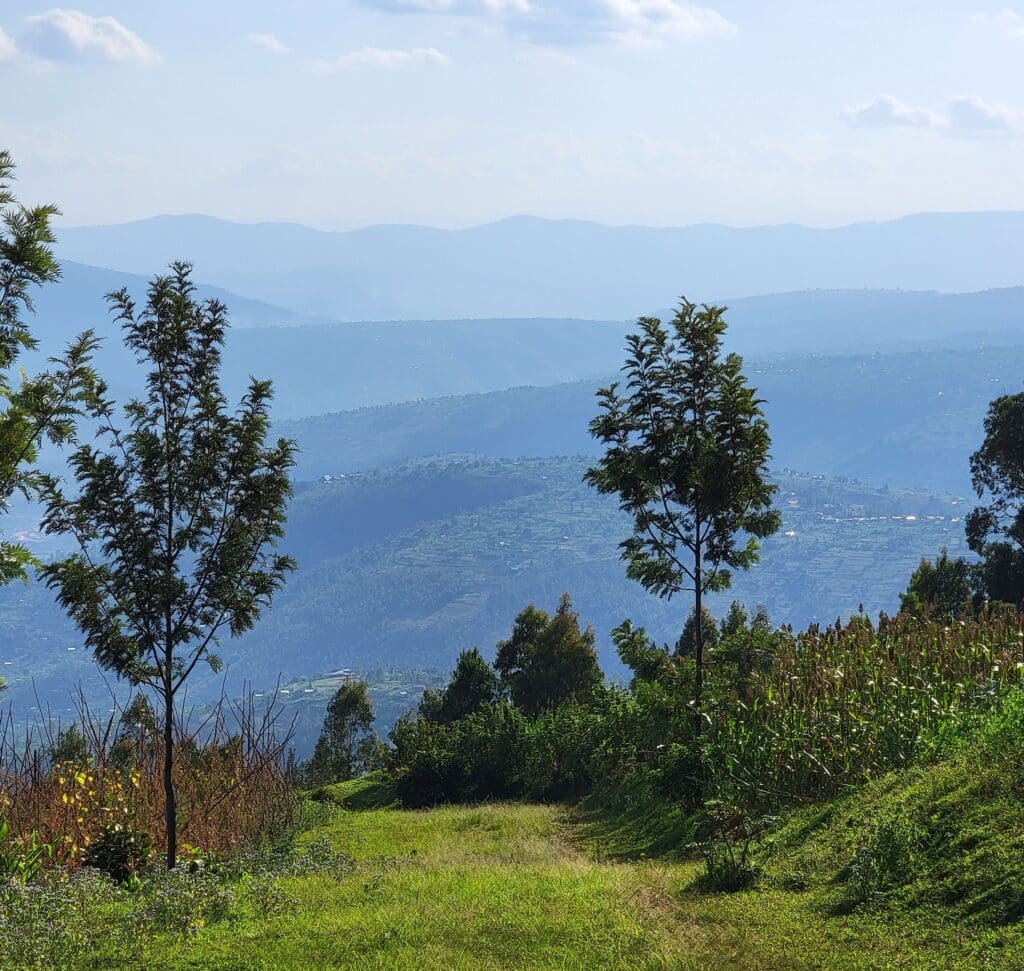 "The two Virtues of Equanimity and Compassion become more available to the person whose ego-shell has been smashed — either by great suffering or by great love — or by both."  Richard Rohr
In 2008, I was fortunate to travel with a group of high school students from the Virgin Islands along with several chaperones to Rwanda. Shortly after our arrival we arose well before dawn and made our way through the early morning mist along the narrow winding roads to keep a date with the mountain gorillas for which the country is famous. As I emerged from the van high in the Virunga mountains and was enveloped by the  eucalyptus scented air I experienced a love-drenched nostalgia I have never forgotten.
I found myself three times over the next three years returning to the tiny country in the heart of Africa drawn mostly by the people I had come to know and love; but equally lured by the visceral experience over and over again of coming home.
It had been 11 years since I last set foot on the rich volcanic soil though I had been on my way a few times when thwarted by life's never-ending vagaries.
This time, the love of my friends demanded my return. One of them, my African twin, tempted me with the possibility of meeting some new people, and learning more about the world by attending the Commonwealth Heads of Government Meeting.
"It's going to be a very interesting time," she told me with great excitement in her voice.
And that wasn't all. She assured me that much had changed in my absence and there would be new stories to tell.
Since my last visit in 2011, I have spent four years — two of them as a student in the Living School — studying mysticism with Franciscan brother Richard Rohr. So, on one of my first mornings in Kigali when I drew Stephen Kinzer's book "A Thousand Hills," which I had read shortly after my first visit in 2008 from my friend's bookshelf, and saw this paragraph referring to the reconciliation after the 1994 Tutsi genocide, a new awareness of the spiritual roots of my deep love for Rwanda awakened.
"Bonaventure Niyibizi told me a self-evident truth; 'On the survivor's side, it is almost beyond human capacity to think of reconciliation.' Yet this has been planted in the minds of many Rwandans and has flowered with astonishing richness. In a country where everything is supposed to be measured and rational — or "serious" and "correct" – the most important process in the country, the one without which nothing else can succeed, is in its essence deeply mystical."
One of the basic tenets of my recent teachings is great suffering and great love are inextricably tied to one another.
The 1994 Rwandan Tutsi genocide in its brevity, brutality, and breadth of killing — 1 million people, more than half children and young adults in 90 days – may be the worst atrocity that has ever occurred, certainly in my lifetime. It is unthinkable for anyone, much less Westerners, to absorb the reality of watching their family being hacked to death, sometimes torturously slowly, by their neighbors.
So it makes sense that this tiny country in the heart of Africa coming back together in a vibrant, loving, and economically astonishing way would be nothing short of mystical.
Of the more notable and structurally obvious ascents from the ashes of 1994 is the transfigured capital city Kigali. Uniquely African-style skyscrapers mingle with affordable housing apartments, modern shopping centers, condominiums, new homes, all surrounded in wondrous ways by bamboo forests, wildlife sanctuaries, parks, trees, and all with the backdrop of the country's famous thousand hills.
Even more surprising is a trip into the countryside, where streetlights and paved roads have appeared where once there was only darkness and dust after the sun set. Electricity and water also now reach outlying villages through an expanded grid and underground water pipes.
Wherever I went on my recent return, greeting old friends and new ones, mentioning I had been away for 11 years, I was met with proud smiles and not a small amount of shy gloating about how much the country has evolved.
What has not changed is the love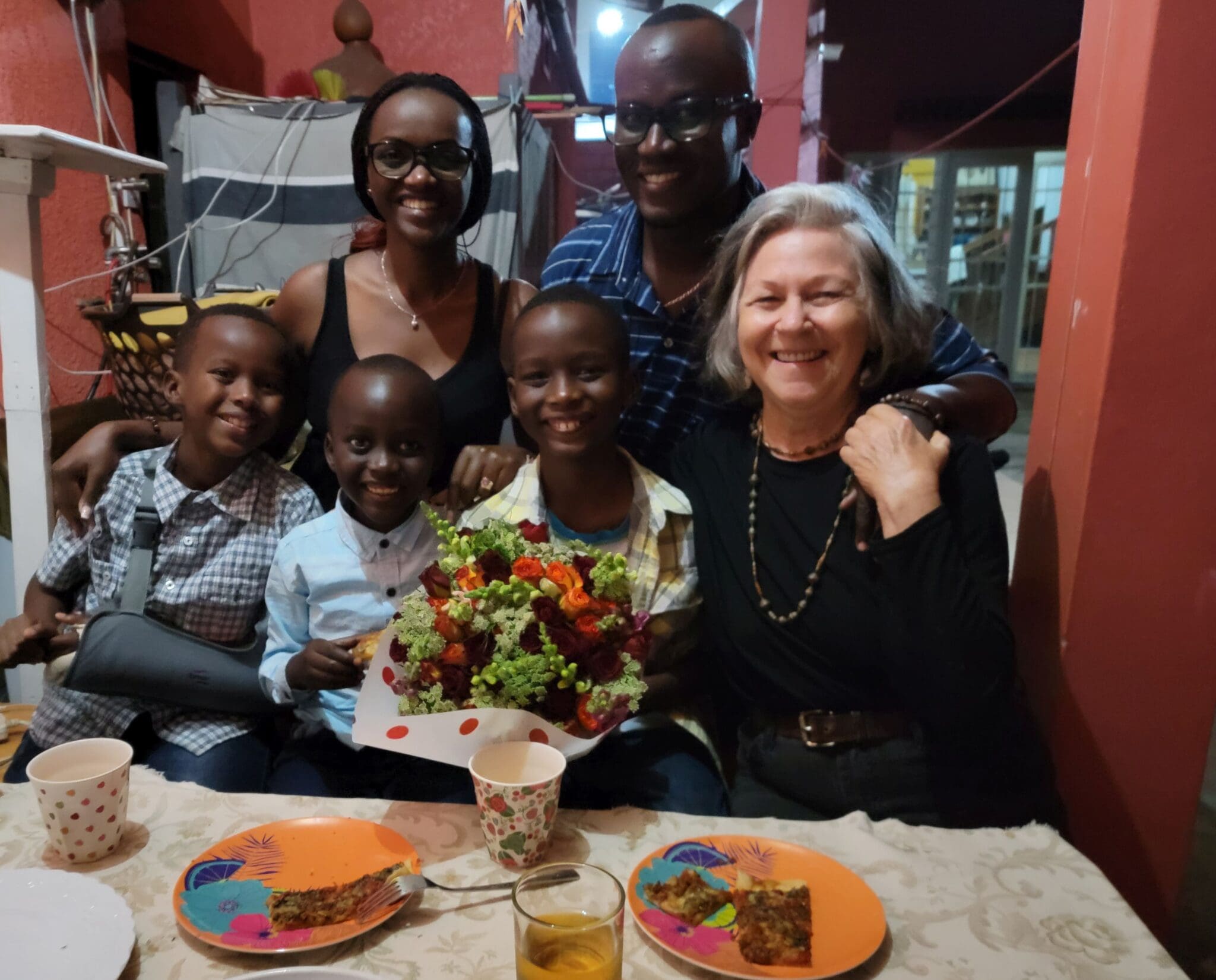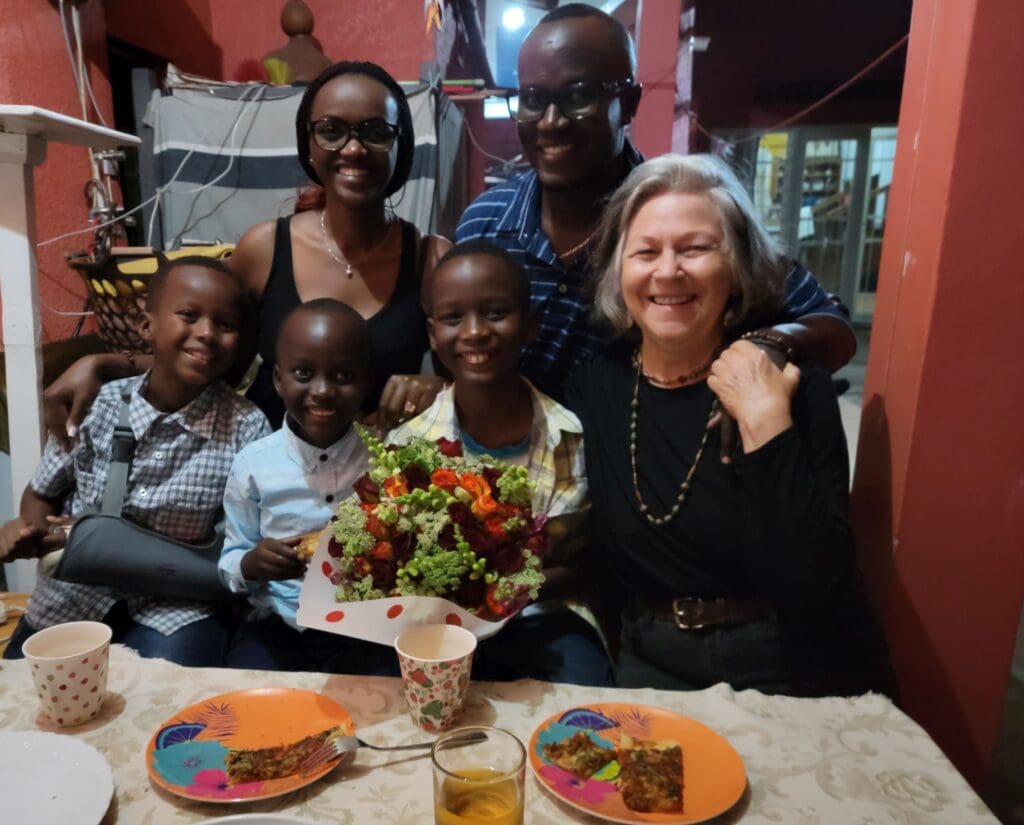 I met Peter in 2008. He was volunteering at one of the orphan centers where our team spent a few days. From that time on and through subsequent trips and video calls and emails, Peter has called me "mum" and I have referred to him as my Rwandan son. In the time since I last hugged him, he got married and had three sons with his beautiful wife Alice. Their middle son, I am proud to say, is named Shaun.
The second night after my arrival, still weary from the long trip in the economy class accommodations which have grown smaller while people have grown larger and where masks, though mandated, were not being worn, I stood in front of my twin's house, where I was hosted for my entire trip, awaiting my faraway families arrival. The car pulled up. Unable to park in the driveway because preparations for CHOGM, which were massive and had in part to do with building and paving new roads in neighborhoods around Kigali, had left my friends without a ramp over the deep ditch that runs along most roadways in the city and countryside and accommodates what would otherwise be flood waters during the rainy season.
That did not deter my three young grandchildren from sprinting out of the car, leaping across the moat, calling "Go-go, Go-go" (which means grandmother in Zulu) and embracing me with love, hugs and a huge bouquet of flowers.
In that moment the memory of the arduous plane trip evaporated into tears of joyful, heart pounding love that was to be continued ceaselessly for the next two weeks.
Rwanda Journal 2008 related stories:
Rwanda Journal: A Tale of Two Orphanages