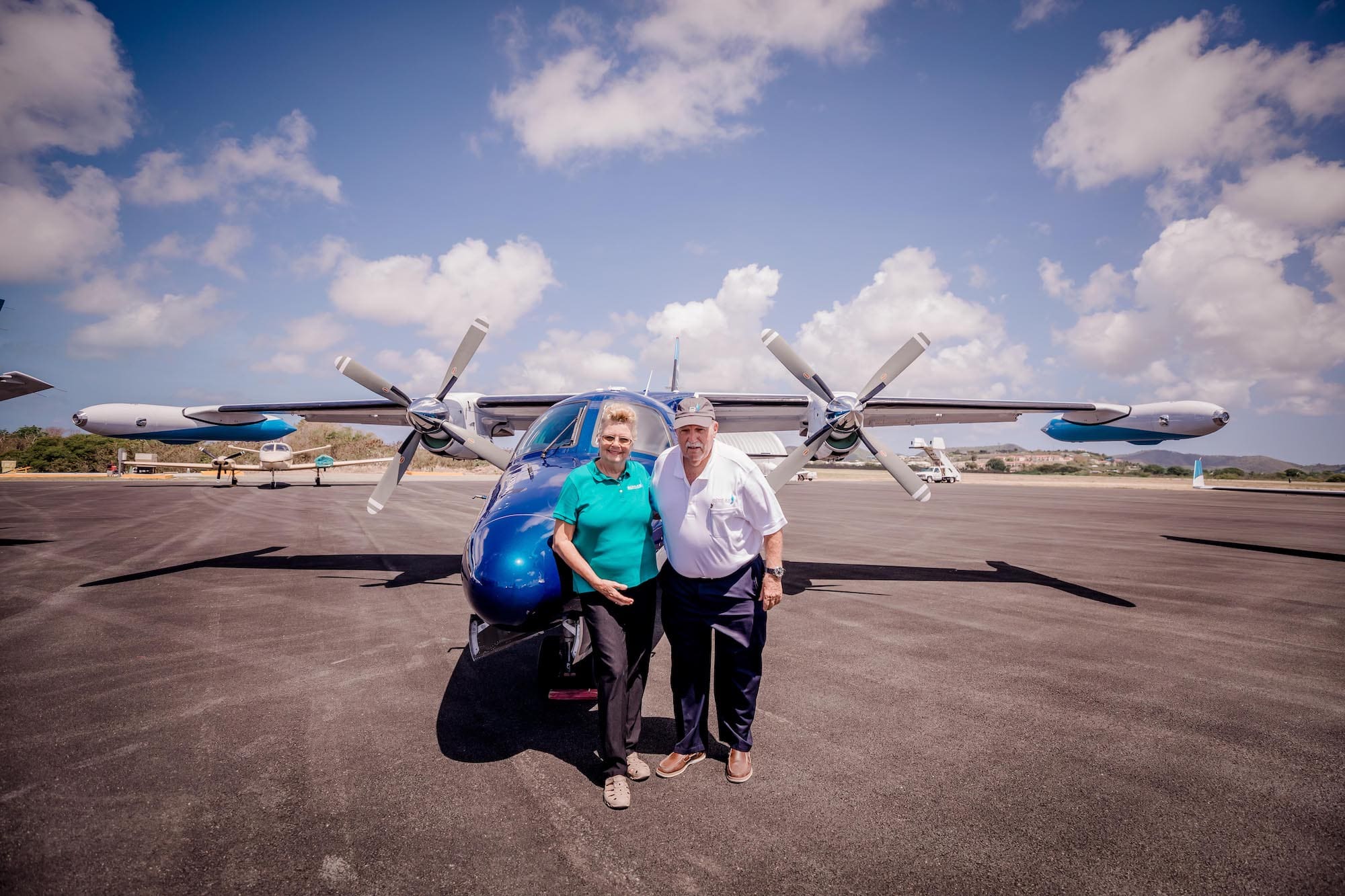 William "Bill" Bohlke, of St. Croix's Bohlke International Airways, will be presented with an award for more than 60 years of service and contributions to the aviation industry from the National Air Transportation Association in November.
"Captain Bohlke's roots in developing and fostering aviation in the U.S. Virgin Islands run deep. A lifelong aviator, education and industry advocate, Bill has always leveraged his skills and resources to prioritize the safety, viability and welfare of his community, demonstrating firsthand the immense value of aviation businesses," Timothy Obitts, National Air Transportation Association president and CEO said.
Bohlke Aviation was started by William Bohlke Sr. in 1959 and his son Bill joined the business when he was 16 years old. The elder Bohlke started a cargo airline in 1968 and the commuter airline Eastern Caribbean Airways in 1970. By 1972, the company expanded to offer sightseeing tours and a flight school. Bohlke International Airways was officially formed in 1984.
In 2005, after 37 years with American Airlines, Bill retired and returned to St. Croix and his father's company, leaving behind his status as no. 2 in seniority in the airline.
Over the years, Bohlke, in addition to piloting, started and ran the first and only Federal Aviation Administration and Veterans Administration approved flight school in the U.S. Virgin Islands. He has served as the Federal Aviation Safety Counselor for the territory, helped start the St. Croix chapter of the Tuskegee Airman and served on several national boards.
Since then, Bohlke Airways has become an award-winning Fixed-Base Charter Operator and a 145 station repair service that survived Hurricanes Hugo and Maria.
Almost 20 years ago, Bohlke received his first major award — Master Pilot — from the FAA. Since then, he has received the Pegasus Award for Aviation Lifetime achievement in the Caribbean, the Wright Brothers Master Pilot Award for 50 years of accident-free flying, the St. Croix Chamber of Commerce Lifetime Achievement Award and the Spirit of American Award for outstanding contribution to American Airlines Flight Operations.
Bohlke told the Source he treasures most the Wright Brothers 50-year award.
"Because not everybody gets that."
Today, son, William R. "Billy" Bohlke, runs the daily operations with his father playing an advisory role.
Although he is retired, Bohlke continues to be involved and helps his son and other family members with the company.
In recent years, Bohlke International expanded with two more hangers, additional aircraft, a presence in Puerto Rico with the purchase of M & N Airlines and a contract to fuel military aircraft. They also own the only air ambulance service with planes based on St. Croix.
Barry Fleming, of Fleming's Transport, remembers attending Bohlke's flight school starting around 1996. He earned a variety of licenses under Bohlke's instruction, who then administered the check rides and oral exams.
He has been flying for the ambulance service for about four years and managing Fleming's with his family at the same time. He is on call for 20 days at a time, but with the internet, his wife and daughter can handle both jobs. Fleming said he's "staying here" and has no desire to work for a major airline. He stays in touch with Bohlke and says he's like his "father in aviation."
"He was very thorough but fair. It was a chance to learn. I was nervous going up with him because he was a triple 7 pilot," Fleming said, explaining that Bohlke flew the largest and most complex American Airlines aircraft.