Gov. Albert Bryan Jr. held a press conference at Government House on St. Croix on Friday to sign an executive order establishing the committee to oversee the territory's preparations for events to celebrate next year's 175th Anniversary of the signing of the Emancipation Proclamation.
Bryan named former Sen. Carol Burke to chair the committee and set aside $1 million for the committee to plan a variety of events to commemorate the end of slavery in the United States.
Bryan recalled speaking with his nephew, who spoke about President Abraham Lincoln signing the Emancipation Proclamation to free the slaves.
"I had to correct him and said, 'Listen, nobody freed us. We freed ourselves here in the Virgin Islands,'" Bryan said. "It's the same fireburn and spirit that is in us now. The same that drove General Buddhoe to move his people to a place where they could be emancipated."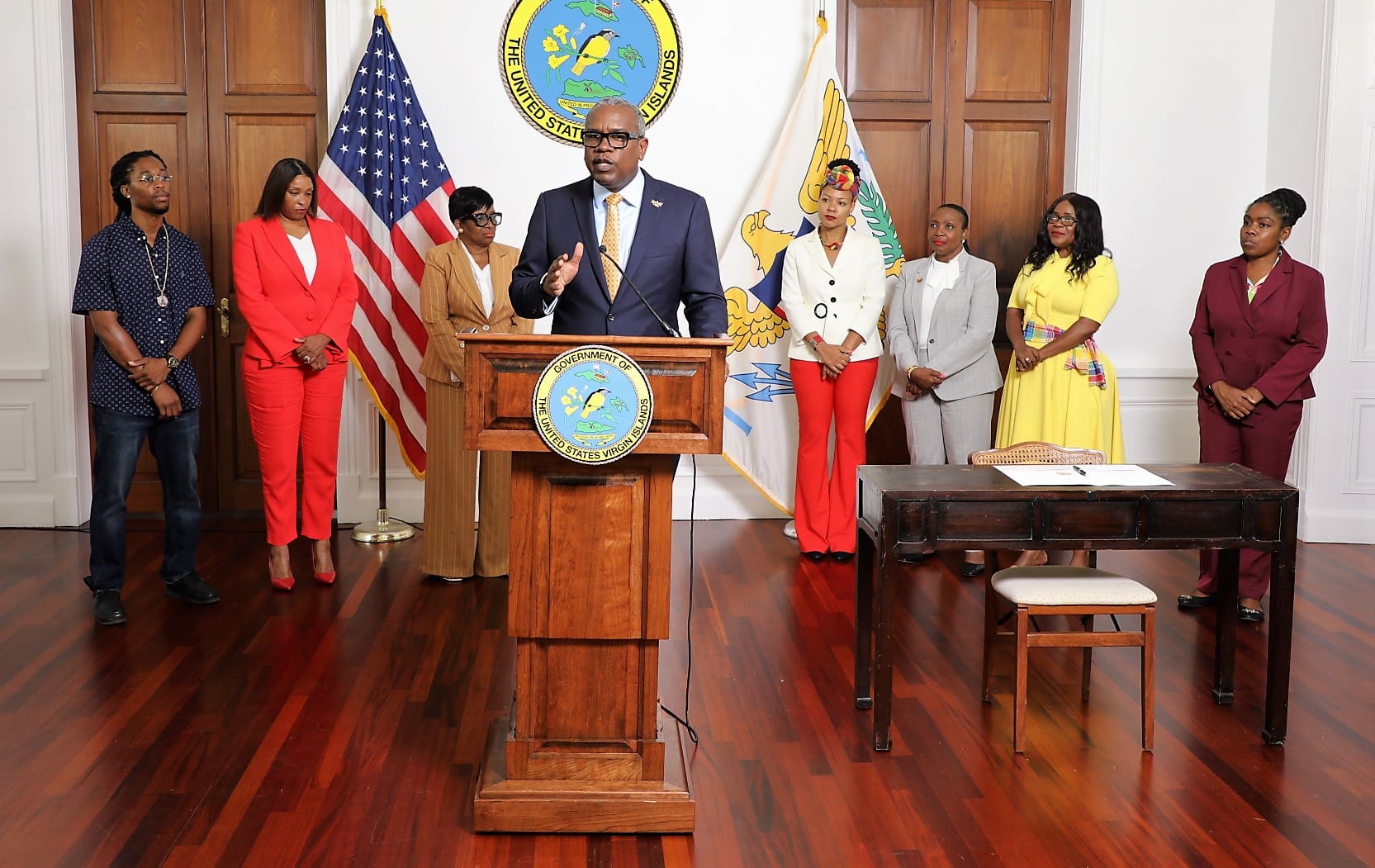 Bryan said that part of the commemoration of the historic date will include putting plaques and busts throughout the territory naming local culture-bearers and keepers of the flame who helped pave the way to freedom.
"So our children can remember that there are those who came before them. That they look not only to Martin Luther King Jr., but also to Queen Matilda and to Ruby Rouss, to know that they have come from something beautiful," Bryan said.
During the press conference, Chairwoman Burke introduced the members of the committee who were present:
• Teri Helenese
• Maureen Burke-Ventura
• Khnuma Simmonds
• Akeem McIntosh
• Senator Carla Joseph
Members of the committee who were not present are:
• Former Senator Myron Jackson
• Senator Kenneth Gittens
• Jamila Russell
• Jelani Ritter
Burke gave an oversight into what the committee plans for next year's celebration.
"We will engage the entire community, and especially highlight Frederiksted, Christiansted, Charlotte Amalie, Water Island and Cruz Bay," Burke said. "However, the first thing that we will do is to host a reception in honor of the keepers of the flame posthumously. There are currently 40 names attached to this designation, and the committee will complete the roll call with 175 names."