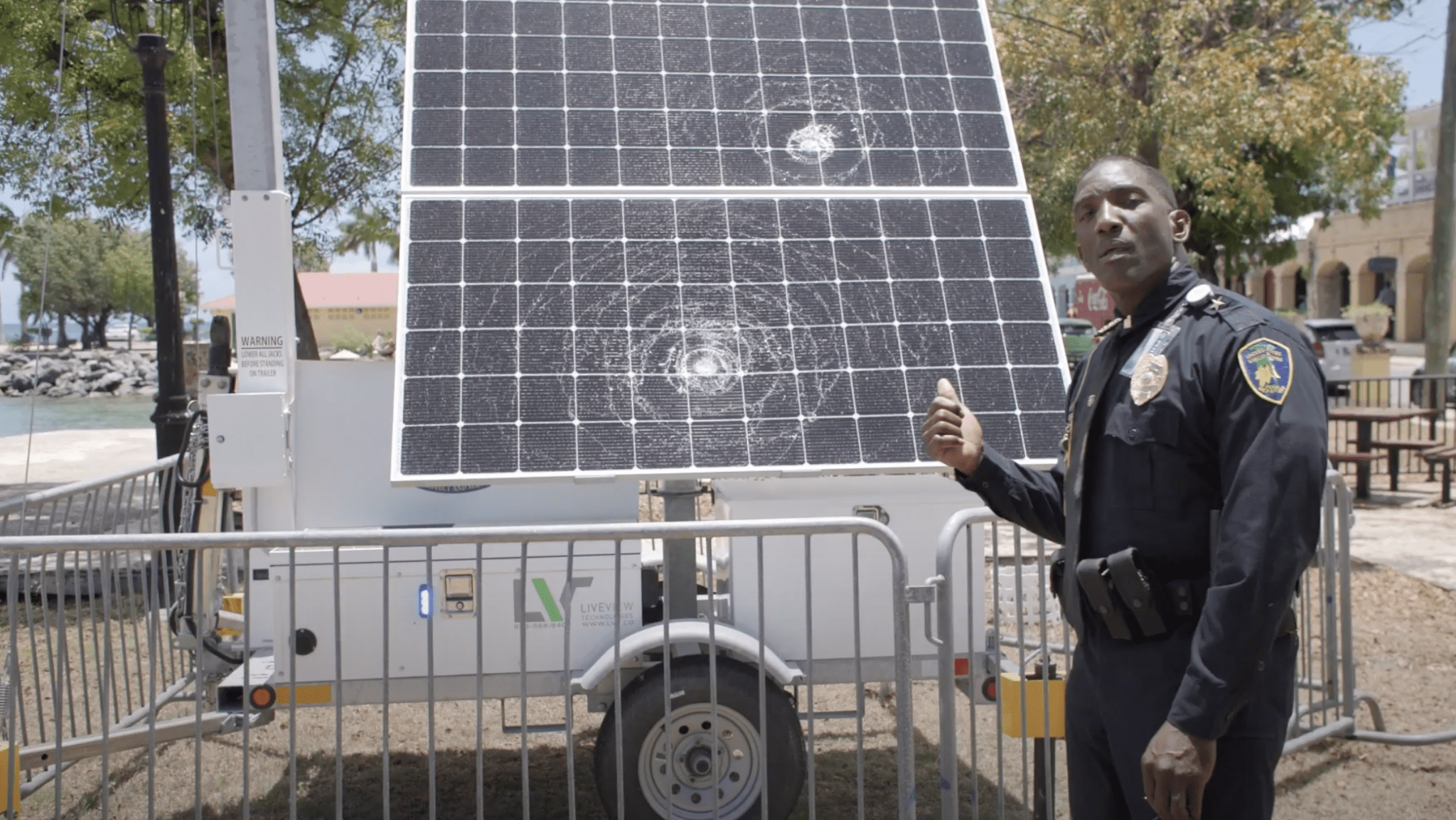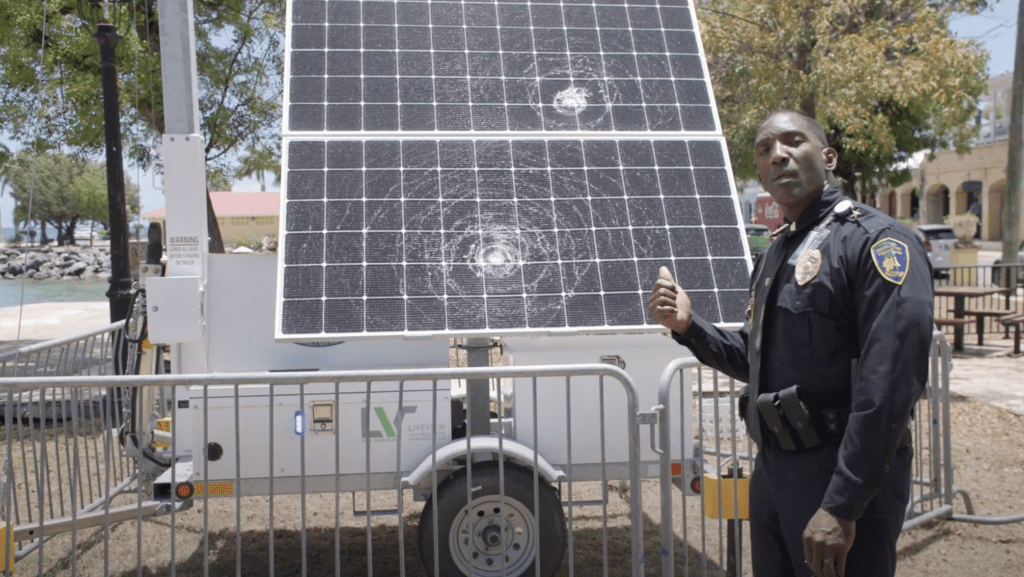 Deputy Chief of Police Uston Cornelius on Monday urged the community to come forward with any information about vandalism that disabled a surveillance camera before it was even activated near the Frederiksted Pier on St. Croix.
The system features two solar panels at the base of a long pole fitted at the top with three cameras, but as Cornelius showed in a nearly two-minute video on Monday, the solar panels have been smashed before the equipment could be used.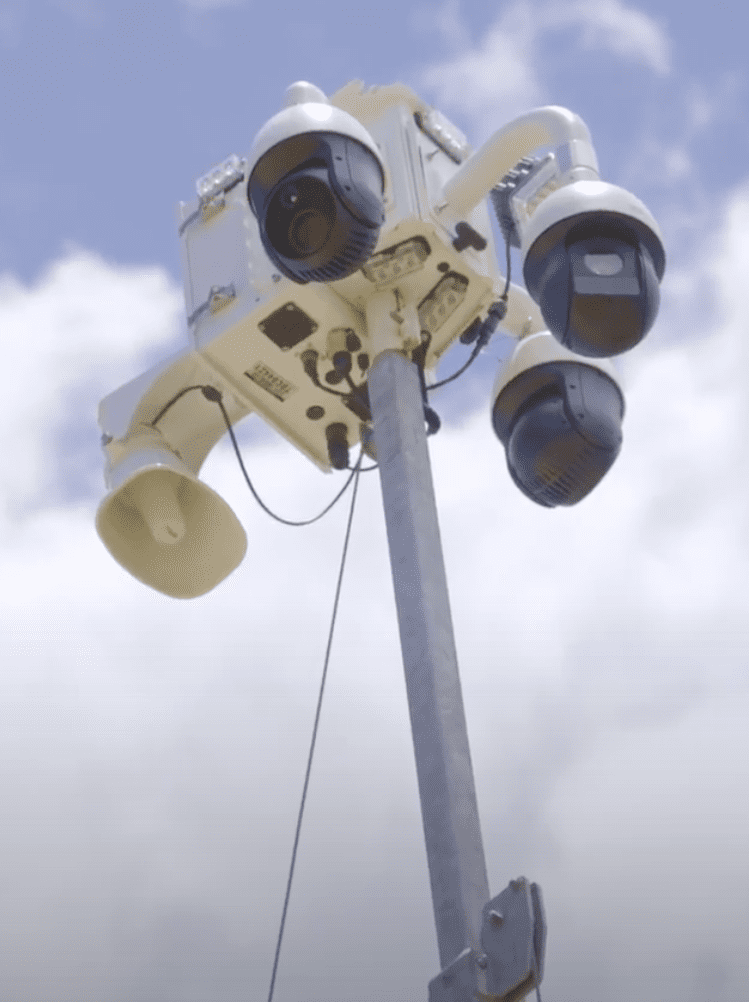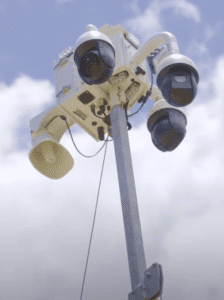 "The Virgin Islands Police Department took a proactive stance and purchased a piece of equipment to protect you, the elder; you, the young men and women; you, the children," said Cornelius. "The Virgin Islands Police Department is moving in the way of technology to protect our community. But take a look — the piece of equipment is damaged," he said, motioning toward the solar panels that look like they were smashed with rocks.
"We were just on the verge of activating this piece of equipment to protect our community," said Cornelius. "Ladies and gentlemen, we are asking you, please don't damage the equipment we are purchasing to protect you."
The police chief's appeal comes less than a month after the armed robbery of a Frederiksted restaurant, where staff were held at gunpoint and four men made off with $300 from the cash register.
Anyone with information about the security camera vandalism is urged to call 911, 340-778-2211, 340-773-2530, 340-778-4950, or Crime Stoppers V.I. at 1-800-222-8477 (TIPS).