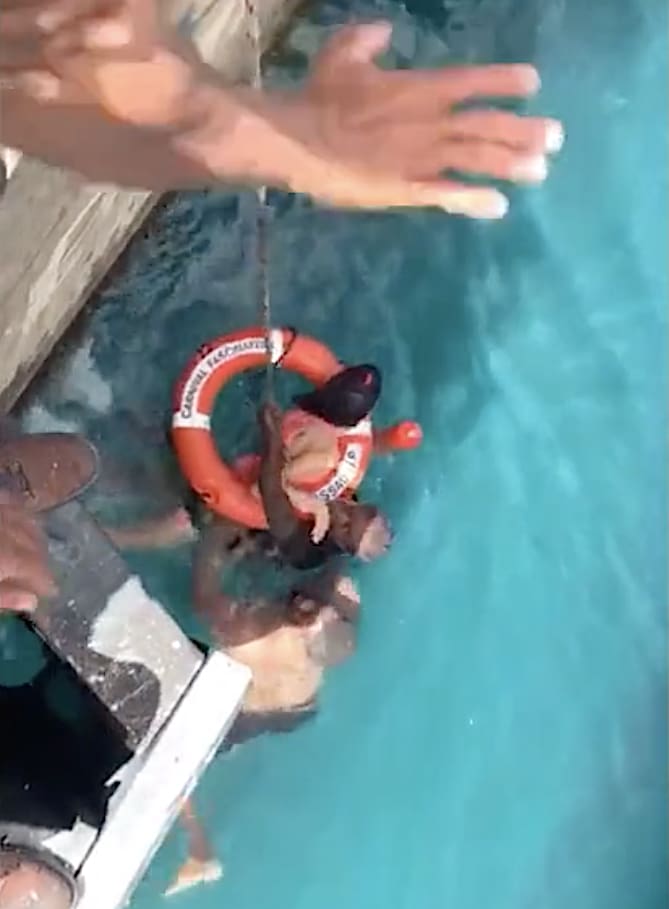 Two men who dove off the West Indian Company dock to save a young tourist in the water, the first Black woman to ever receive the Coast Guard's Air Medal, and the territory's "commissioner of song" for nearly four decades were all honored at the Legislature Thursday morning.
Although their achievements were all different – be they a spur of the moment act of heroism, a steadfast dedication to duty, or a lifetime of perfecting and sharing God-given craft – recipients of the Key To The Virgin Islands all represented the best of the territory, speakers at the ceremony said.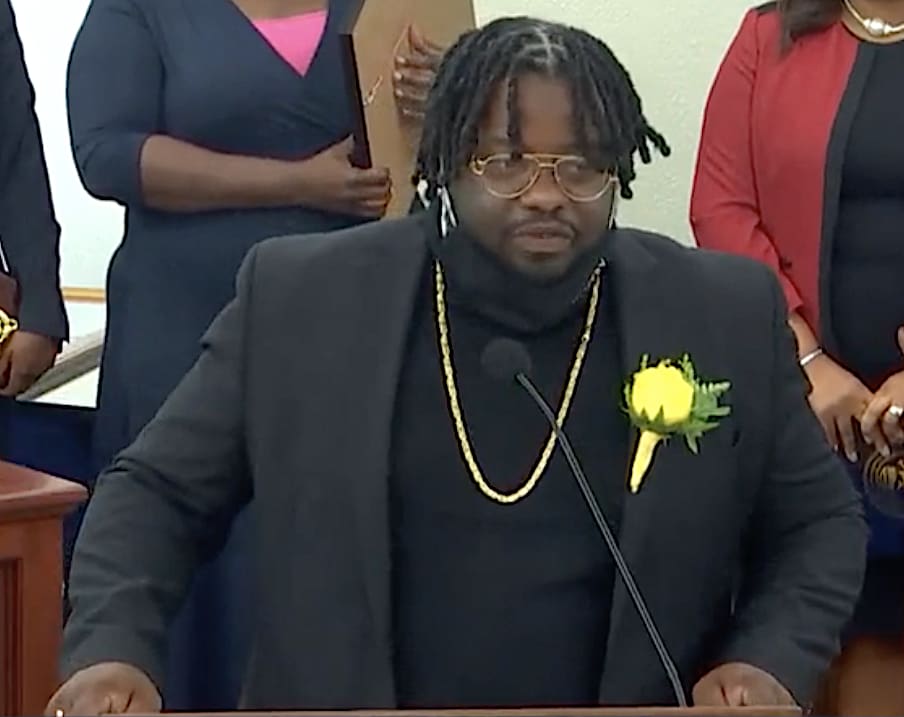 Kashief "DJ General Kuntry" Hamilton was performing on the WICO dock when a wheelchair-bound Carnival Cruise Line passenger accidentally fell in the water in 2019. Hamilton and friend, Randolph "Junior" Donovan, dove in to save the girl.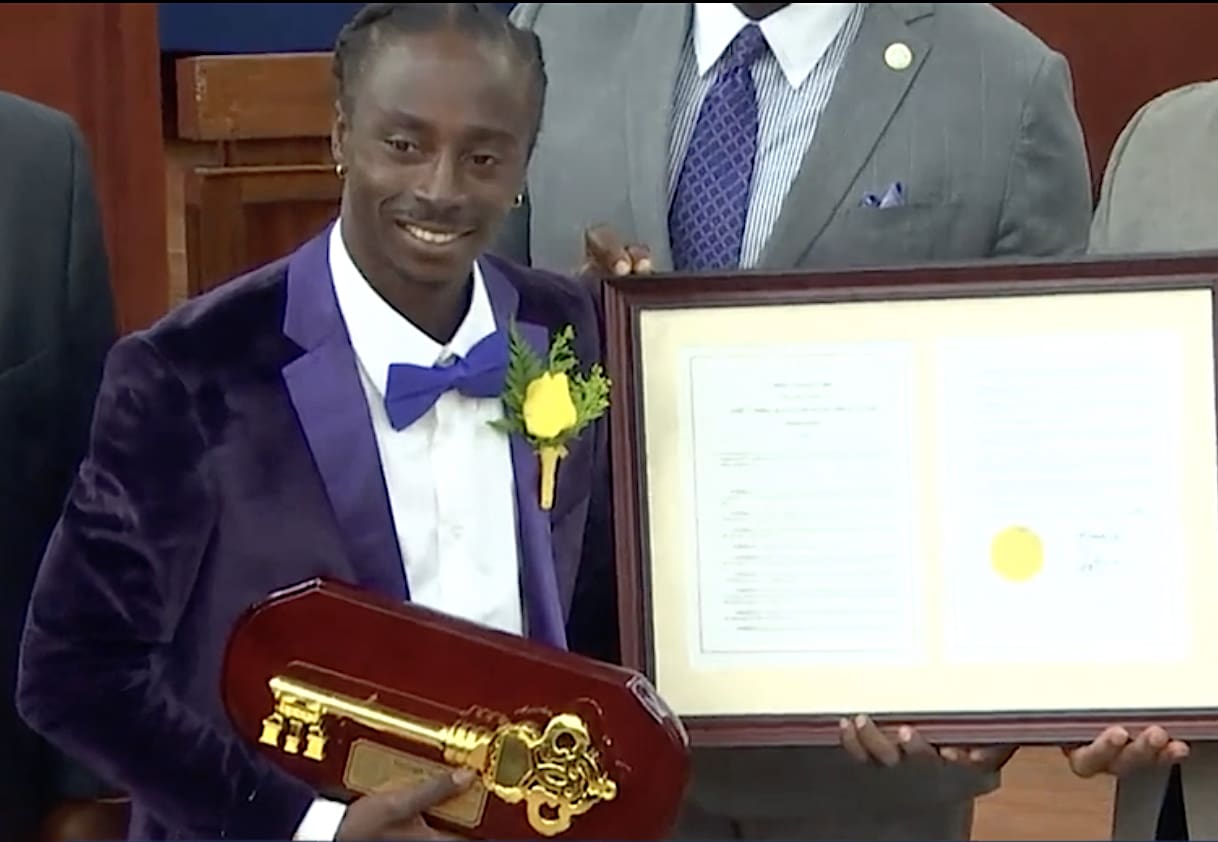 Hamilton said he and Donovan acted without thinking, and even afterward didn't realize the gravity of their actions.
"After it happened, I went home, bathed, and went back to DJing on the dock," he said. With time, however, the saving of a life has grown in meaning to him, he said.
"That day will be with us for the rest of our lives," Hamilton said.
Senators on the Legislative floor and USVI entertainer Pressure Busspipe, a frequent collaborator with Hamilton, said it was easy to read about young men doing wrong – that violence and taking of life were frequently celebrated in popular culture – but Hamilton and Donovan flipped that script.
"So much life can be taken easy but you saved one," the entertainer said. "That one, makes so much wave to show the world. That's greatness."
Ronaqua Russell, a lieutenant in the U.S. Coast Guard, was praised for her career in extraordinary achievements, including being the first Black woman to receive the Air Medal. the received the honor for her role flying during the turbulent 2017 hurricane season – first in Hurricane Harvey and then Hurricane Maria.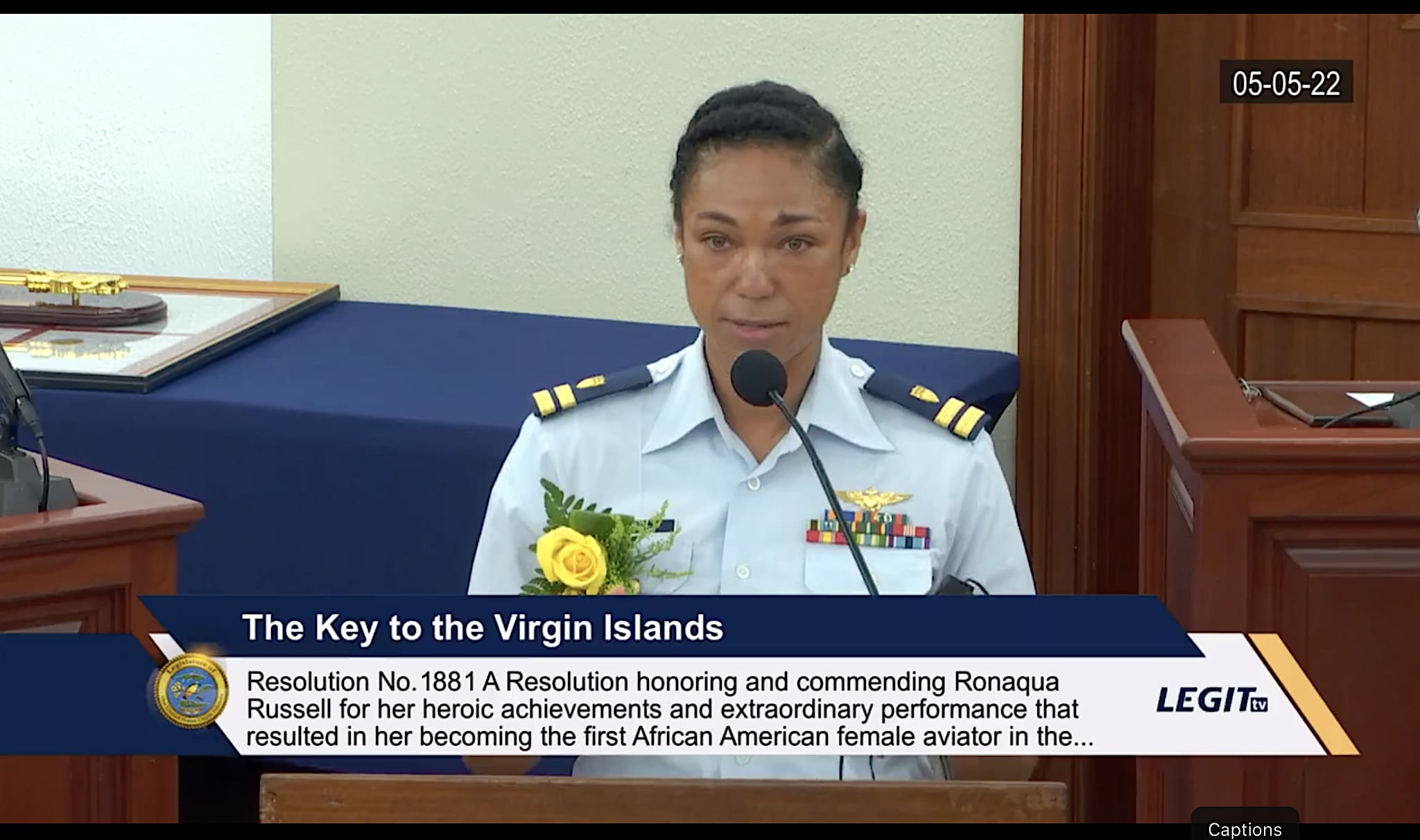 "I am truly humbled. If you know me, you know I hate getting attention. I've spent most of my time just trying to lay low," Russell said. "It was an interesting summer of 2017 flying through Hurricane Harvey, flying in possibly the worst weather I've ever seen. And then turning right back around to fly for Hurricane Maria because everybody knew that was close to home.
Only the fifth Black female pilot in Coast Guard history, Russell is in line for promotion to commander. She said flying through the horrific storms was exhilarating. "It was probably one of the coolest experiences of my life."
Lorna Lenise Freeman took the Senate floor in a green gown and scooped black hat. She collected herself for a moment, and then burst into song. It was only natural for Freeman, who has used her four-octave voice to thrill Virgin Islands audiences since 1986.
Freeman, an auspicious and nearly-ubiquitous presence at public events, said she was often asked while growing up if she couldn't be more like her siblings, all rigorous students. While the songbird didn't win academic renown, she stayed true to her passion and extraordinary gift.
Sen. Janelle Sarauw said she was inspired by Freeman's presence from her youth, adding "commissioner of song" to the singers many nicknames.
"You often come in these chambers to sing. You're usually here to bellow out the national anthem, the VI March, and some selection. And we call on here from the Emancipation Garden, for swearing in, for almost every event in here," Sarauw said. "It warms my heart to see you in here not to sing but to receive your flowers. And the institution took too long to give you the keys to the city."
Freeman wiped away tears as she received the ceremonial Key to the Virgin Islands.