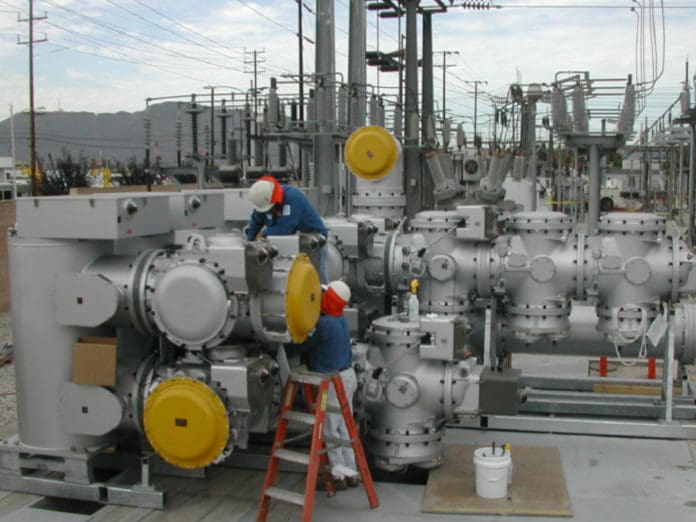 Hubert Turnbull told fellow members of the Water and Power Authority Governing Board and Executive Director Andrew Smith on Wednesday that taking retirement contributions from employees' paychecks, then not forwarding them to their retirement accounts was "unacceptable." (See: WAPA Not Paying for Employees' Retirement)
"We've got to stop this. We must do better," Turnbull said.
Smith responded that beginning with the next payday employees' contributions taken from their paychecks would be remitted to the Governments' Employee Retirement System. He added that figuring out how to pay back contributions to GERS posed a problem. During the emergency board meeting Wednesday, Smith referred to WAPA's financial situation as "tenuous" and "financially stressed."
WAPA owes $1.7 million in employee deductions and $232,449 of other employee deductions (land loans, mortgage loans, personal loans), and GERS employer contributions of $3.1 million. Smith had offered a payment plan to GERS, but GERS rejected it last week and threatened to file suit against WAPA this week. Smith says he is unaware of any suit filed yet.
Turnbull said he hoped WAPA could avoid "wasting time and money" in legal battles. Smith says he understands where GERS might be more flexible – with the employer share. When the employee contribution is not sent to GERS it jeopardizes any employee's effort to retire and when the contribution includes a loan payment it jeopardizes the employee's credit standing.
Austin Nibbs, administrator for GERS, told his board last week that what was glaringly missing in Smith's offer of an installment plan was the mention of starting up paying employee and employer contributions along with paying past due amounts.
GERS payments were not on the agenda for WAPA's meeting but were mentioned in Smith's report to the board. The agenda included an extension of WAPA's lines of credit at local banks, allowing the signatures of new officers for bank transactions, and a new liability insurance plan for the upcoming year; all were approved.
Also on the agenda was a contract extension for Aggreko, which has rented small generators to WAPA on St. Croix since 2019 at the Estate Richmond Power Plant. Smith said those generators are fuel-efficient and the contract extension would give the utility the time to explore other opportunities with Aggreko.
Not on the agenda but approved by the board was an increase in the Container Port Underground project contracts from $2.5 million to $4.2 million. Turnbull voted no on these changes, but they still passed.
Turnbull also objected to Smith about WAPA trying to hire more people when its financial situation was already precarious. On its Facebook page, WAPA has postings for Material and Supplies Coordinator, a Plant Electrician Supervisor, and other positions.
Chairing the meeting was Kyle Fleming, director of the Energy Office. Other board members in attendance were Juanita Young, Joel Lee, Cheryl Boynes-Jackson, and Turnbull.