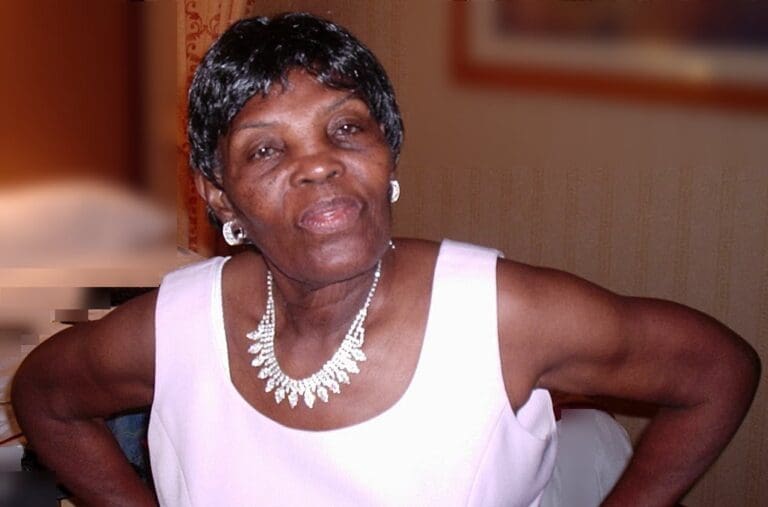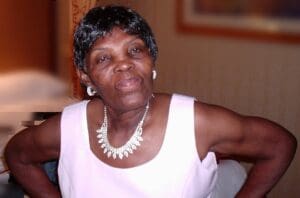 Fernella Eugenie Victoria Parker died on Tuesday, Feb. 22.
She was preceded in death by her spouse, Randolph C. Parker; mother, Beatrice Athill Thomas; father, Edgar (Harry) N. Thomas; son, Ivor Parker; brothers: Lionel, Dennis and Llwellyn Thomas; aunt, Gwendolyn Thomas; uncle, Woody Thomas; nephew, Dewee Thomas; sisters-in-law: Agnetha, Roselyn and Urna Parker; and brothers-in-law: Richard, Joseph and Henderson Parker.
She is survived by her daughters: Olivette Richards Baptiste, Janis Parker Browne, Annette and Sharon Parker, and Dawn Parker Childs; sons: Dorrill (aka Jahda), Leo, Dale and Calvin Parker; grandparents: Elenora Joseph Bran and Nicky Nathaniel Bran; 47 grandchildren; 70 great-grands; 16 great-great- grands; brothers: Emile and Jerome Thomas; sisters: Joan and Marilyn Thomas; aunt, Milly Knight; uncles: King Thomas and Gyll Pinn Thomas; nieces: Gloria Thomas Pelle, Wendy, Lucinda, Kathleen, Stacy, Tracy, Sandy, Cherrilyn, Jackilyn, Diana and Terry Thomas;
She is also survived by nephews: Tyrone and Dion Ambrose, Leon, Randy, Donald, Gene, Wayne, Myran and Mitchell Thomas; cousins: Joseph, Vincent, Denfield, Cliffton, Carmen, Chelly, Egbert, and Jackie Thomas, Pastor V. Ventura and family, the Sexius family and the Jarvis family; and sisters-in-law: Elaine Parker Daniels, Vernalyn Parker Charles, Daisy Jacobs, Beatrice Simon, Aita Tongue, Coralita Joseph, Ruthlyn and Maudlin John and Consuela Parker.
Other survivors include special family: Pastor Lindsey family, Lucina Paul and family, Charles family, Percey Richardson and family, Gallop family, Muckle family, Williams family, Benjamin family, Gordon family, Han family, Jack Daniel and family, Ballentine family, Nathaniel family, Herbert family, Yvette Maynard and family, Josiah family, Joseph August, Ostalaza family, Nestor family, Tryphena Davoren, Pastor Samuel and James Langellier; adopted children: Carol Huggins, Marc Childs Sr., Pearline Christian, Pamela Benjamin and Georgette Alexander; and godchildren: Bernadette Thomas, Fernella Kiture, Tyrone Taylor and Ivan Mathews; as well as other family and friends too numerous to mention.
A viewing will be held from 3-5 p.m. on Friday, March 25, at Divine Chapel, 129 Peters Rest, Christiansted. The second viewing will take place at 9 a.m. followed by the funeral service at 10 a.m., Saturday, March 26, at Miracle Revival Deliverance Tabernacle, 22A Beeston Hill, Christiansted. Interment will be at Kingshill Cemetery.