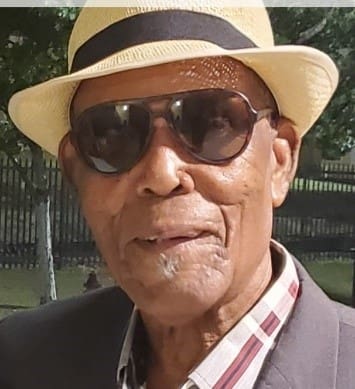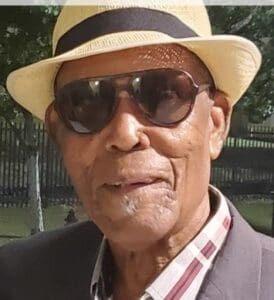 Robert Theodille, also known as "Ice Cream," of Louis E. Brown Senior Villas died on Feb. 25. He was 80 years old.
He was preceded in death by his mother, Philomen Nelson; and father, Gils Pascal.
He is survived by his daughter, Jennifer Alcee; son, Randy Theodille; grandchildren: Janelle Alcee, Linzel Alcee, Carlene Felix, Creighton Stanislas (St. Lucia), Daisy Aminah and Michelle Millard; great- grandchildren: Raysean Bell, Lindsey Brandis, Lloyanne Brandis, Lloyelle Brandis, Jaquan Alcee and Curt Calixte; brother, Gerald Fatal; and nieces: Judy Vialva, Prisca, Priscilla, Petra, Patricia, Wendy Fatal, Jennifer Fatal-Burke, Jennifer and Pamela Nelson and Francisca Lewis;
He is also survived by nephews: Anthony Fatal Jr., Timothy, Michael, Stanley, Darrel and Glenn Fatal, Ricky Nelson and Leroy St. Hill; great nieces: Gabrielle Chante Fatal-Buckley, Tioni and Tierra Fatal, Xendia Dortch and Zenya Fatal; great nephews: Abayomi Andrews, Kishawn Gumbs, Anthony Dakari Fatal, Shamori Burke, Jacoby Caiden Fatal Matthews, Zaire Gaynor, Terrel Fatal and Jabari Fatal; and sisters-in-law: Liola Fatal and Gloria Fatal.
Other survivors include special friends: Ramona Jones, Joyce Clarke, Dawn Bruce, Anna Hall, Yolene Marcellin, Jackie Fawkes, Elva Lopez and the residents at the Louis E. Brown Senior Villas; cousins and other relatives: the Theodille family, Pascal family, Leon family, Francis family, Francisco Vialva, Shamade Burke, Margaret Nobel and Michael Pitcairne; as well as other relatives and friends too numerous to mention.
A viewing will take place at 9 a.m. followed by a funeral service at 10 a.m., Wednesday, March 30, at St. Ann's Catholic Church. Interment will be at Kingshill Cemetery.
Professional services are entrusted to James Memorial Funeral Home Inc.