Starting out as an intern at Schneider Regional Medical Center almost 20 years ago, attorney Tina Comissiong has worked in different capacities at the hospital, acquiring a range of expertise that enabled her to transition Monday as SRMC's new permanent chief executive officer.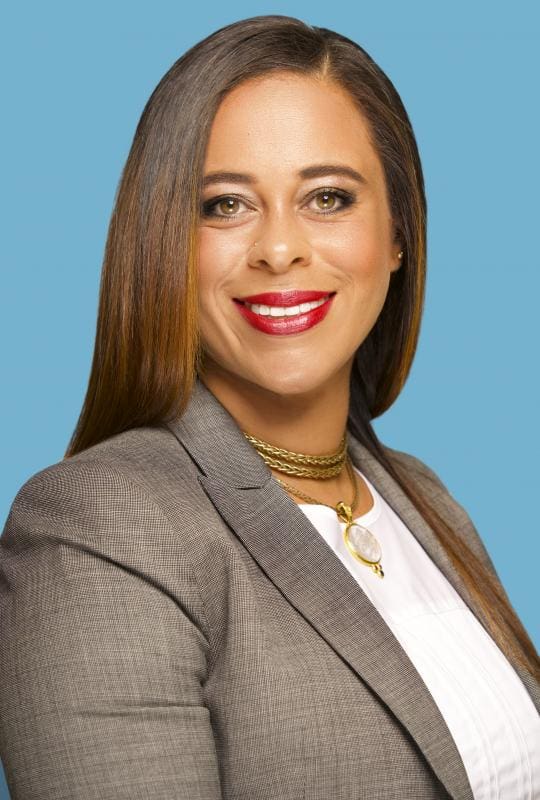 "This is something I have worked toward in my professional and educational career since I first started as part of the SRMC team," Comissiong said in an interview with the Source. "I have a vested interest in the continued success of this organization and confidence in our ability to be the best hospital any small island can have."
Comissiong, who has served as SRMC's interim chief executive officer since the departure of Dr. Luis Amaro in December, said Monday that her executive team has five points of focus moving forward: increasing permanent staffing; making financial improvements, particularly within the hospital's revenue cycle; improving facilities; upgrading information technology; and improving supply chain management.
With health care facilities across the board suffering from a shortage of staff, Comissiong said the approach has to be two-pronged, focusing on both recruitment and retention.
"We want to work on increasing our nursing staff, allied health staff, and permanent physician staff, and we are also focused on retaining the current staff that we have," she explained. "We have a great team, and we appreciate the dedication of those who have continued to be with us through the hurricanes and during the pandemic."
Information technology upgrades include the updating of Meditech, the hospital's electronic medical record and finance system in collaboration with the Gov. Juan F. Luis team, while facilities improvements will be focused on immediate repairs to maintain the facilities for the current treatment of patients. Plans also include working with the Territorial Hospital Redevelopment Team on the reopening of the Charlotte Kimelman Cancer Institute, which Comissiong said is closed but much needed for radiation oncology treatment. While the system is still awaiting a final determination from the Federal Emergency Management Agency, Comissiong said the team has been able to start with architectural and engineering services for Kimelman.
Until the greater reconstruction can start, the focus will be on the improvements needed for the hospital to keep providing essential services to the community, she said.
"There is a benefit to knowing the organization's culture, the staff, the facilities, the challenges and opportunities," Comissiong added. "I'm excited to have the chance to continue working and building with our great team and great clinical staff, and to make a difference in our community by serving at the hospital."
Jerry Smith, chair of the Government Hospital and Health Facilities Corporation's St. Thomas-St. John District board said that having experienced local leadership at the helm was an important consideration. A firm was retained to conduct a national search, and at the end of two rounds of candidates, Comissiong's was selected as the top applicant for the position.
"There are a range of issues to consider in this environment," Smith said, touching on the large percentage of Medicare/Medicaid patients, length of time it takes to receive supplies, and staffing issues. "Having someone local, who is passionate about this work and who knows the stakeholders involved is critical and encouraging."