Senators met on Monday to discuss a bill that will provide for an automatic license plate reader system to be utilized throughout the territory. The bill is sponsored by Sens. Novelle Francis, Jr. and Franklin Johnson.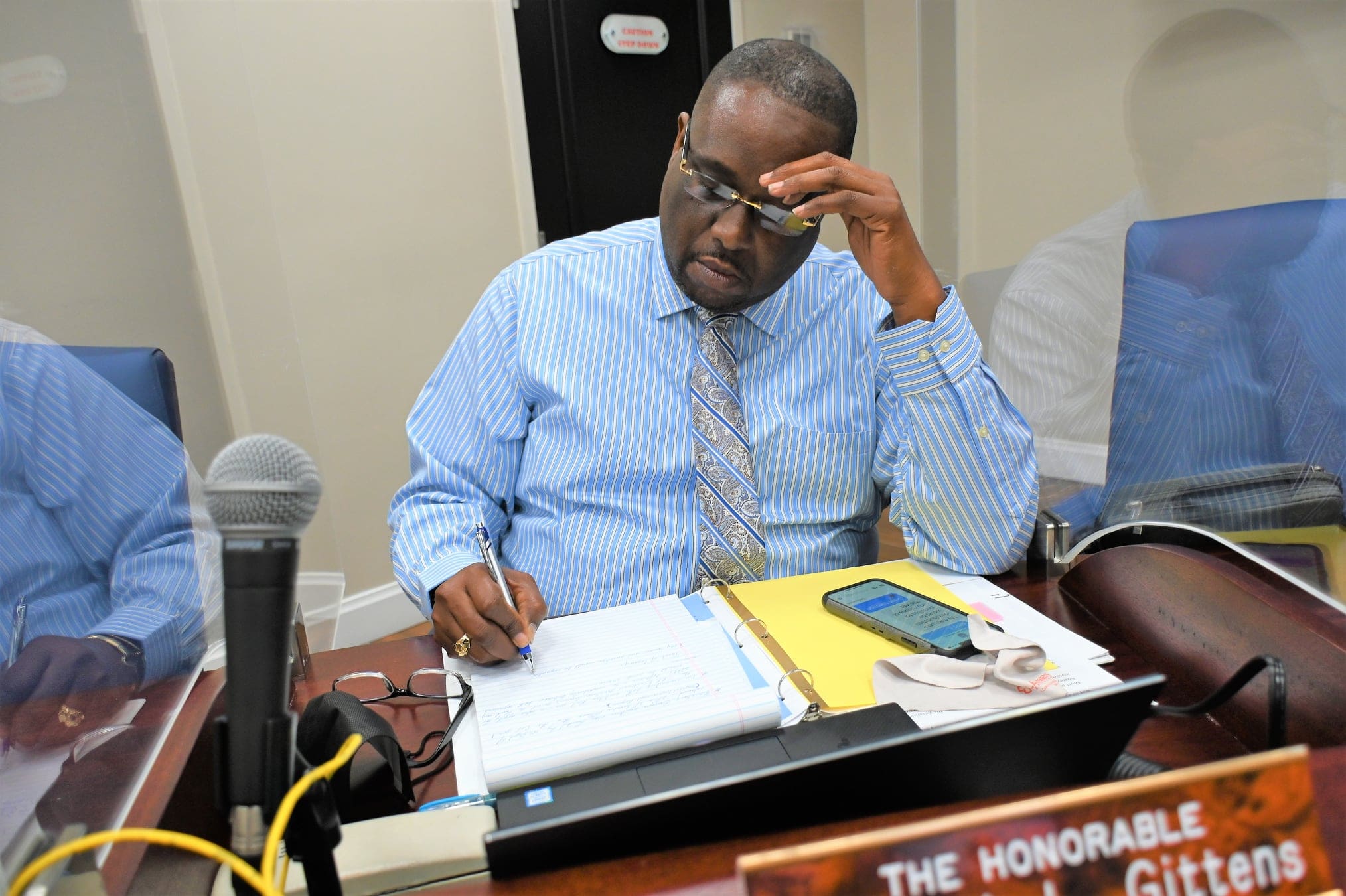 Bill 34-0142 states that it will provide for the use of an ALPR system to collect and store captured images and license plate data to be used as crime-fighting tools throughout the Virgin Islands. It will allow for the police department as well as the Virgin Islands Bureau of Information Technology to develop and maintain its database system. The ALPRs will enforce motor carrier laws, investigate any potential crime or criminal activity, conduct traffic analysis and assess planning needs, and be used for research and educational purposes.
Barbara Jackson-McIntosh, Director of the Bureau of Motor Vehicles, Jonathan Tucker, Deputy Director of the Bureau of Information Technology, Eric Chancellor, Virgin Islands Deputy Attorney General, and Ray A. Martinez, Police Commissioner of Virgin Islands Police Department, were present to testify. All testifiers agreed to the implementation of the ALPR system. Attorney Chancellor, however, noted that the system has been used in at least sixteen states on the mainland and that there have been legal challenges with it. He said that the challenges were based on issues such as a violation of one's civil rights, sufficiency of the evidence, and the retention of license plate data.
"The majority of complaints arise when the defendant claims that they were wrongfully stopped as a result," said Chancellor.
However, Chancellor added that only a handful of courts held that a patrol officer lacked reasonable suspicion or probable cause to justify a traffic stop in those cases.
Sen. Alma Francis-Heyliger expressed some concern with the bill, noting a trend she found in over seven states removing the system because they were causing "a lot of constitutional issues" and "issues with corruption." Commissioner Martinez, however, reassured the legislative body that the cameras will be solely used for strengthening traffic and crime scene investigations. Martinez noted that the cameras will be able to capture the facial images of vehicle occupants, but that information will not be utilized unless subpoenaed or warranted.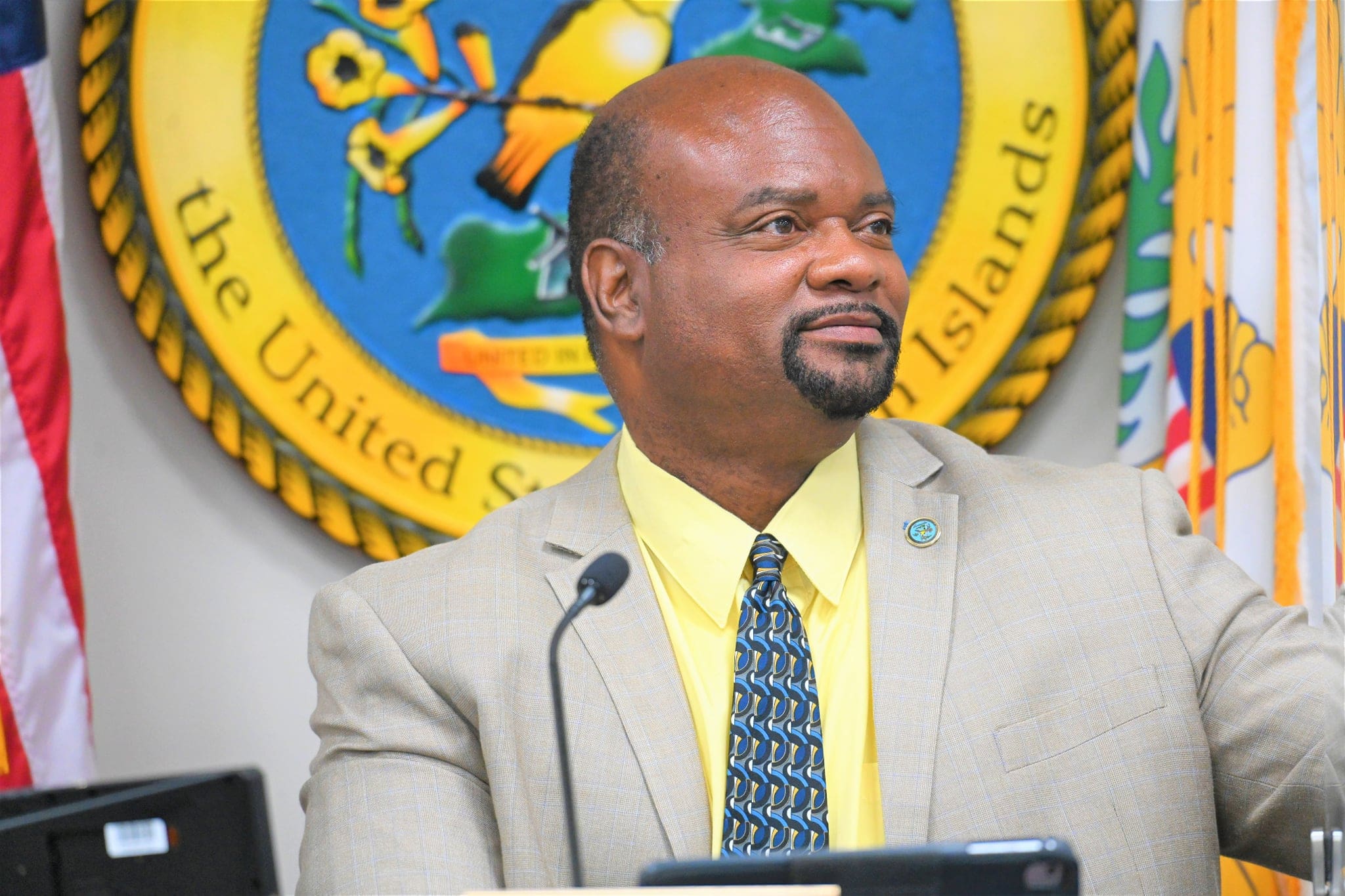 "When you look at the amendment, it streamlines what exactly we can and the purposes we can utilize the ALPRs for," said Martinez.
Currently, there are 108 cameras installed in the territory. Ten locations are equipped with ALPR cameras, and each location hosts between two to six cameras. According to Martinez, Governor Albert Bryan, Jr. is mandating that the VIPD install close to 400 cameras in the territory.
In addition, the bill will require responsible parties to be held accountable to notify the BMV when a vehicle is transported in and out of the territory or between the islands.
"We have seen an overwhelming number of vehicles brought to the BMV for inspection, title, and registration that the owner never obtained a moving permit, and the vehicles were released to them by the freight forwarder," said Barbara Jackson-McIntosh, Director of the Bureau of Motor Vehicles. "We are being told by law enforcement and the public that there are several vehicles on the roadway that are not registered in the territory. Some are still driving around with license plates from other states."
Sen. Kenneth Gittens asked for clarification as to whether it will be required for residents to inform the BMV of inter-island vehicle transportation for temporary or permanent moves, highlighting that residents sometimes take trips to the sister islands and utilize their personal vehicles for travel. Jackson-McIntosh clarified that it will be for permanent moves.
Sens. Alma Francis-Heyliger, Steven Payne, Franklin Johnson, Javan James Sr., Dwayne DeGraff, Kenneth Gittens, Novelle Francis Jr. all voted favorably on the bill. It will be sent to the Committee on Rules and Judiciary. Sen. Genevieve Whitaker was also present at the hearing.