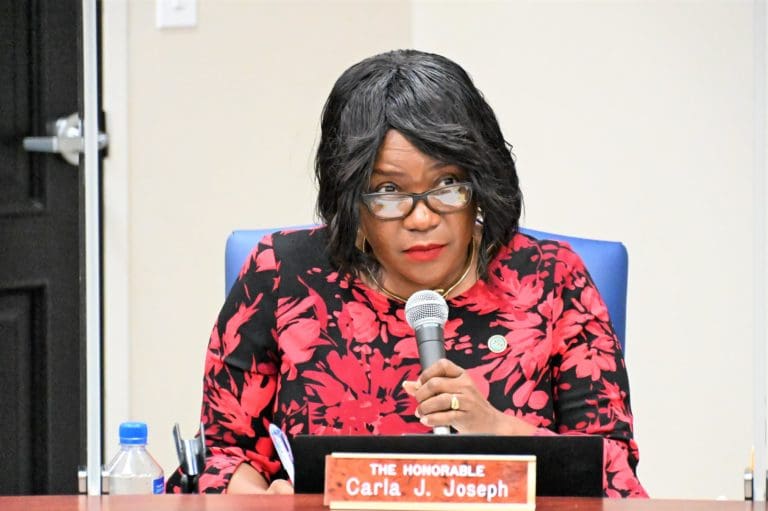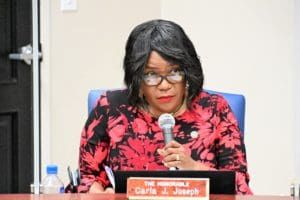 The legislative Committee on Disaster Recovery and Infrastructure met on Wednesday to receive updates on ongoing and anticipated capital projects in the territory.
Damaged roads, deplorable schools, inoperable health facilities, outdated utilities, and housing were topics of discussion during the Senate hearing.
According to Adrienne Williams-Octalien, director of the Office of Disaster Recovery, the territory manages more than 1,500 projects. The Office of Disaster Recovery coordinates with the governor's office to identify key areas critical to the territory's recovery efforts. Currently, these include health and hospitals, schools, housing, utilities, and roads.
Senators asked about the slow developments in recovery, more specifically, the renovation of roads and highways as it relates to funding from the Federal Emergency Management Agency.
"Over about 80 percent of roads in the St. Croix district have been determined to be ineligible. FEMA has stated that they were pre-existing damages, and these roads are not eligible for the BBA," said Adrienne L. Williams-Octalien, referencing public assistance funds allocated from the federal government.
"It is really a disservice to us in the Virgin Islands knowing some of these roads were severely damaged by the storm waters that came down off of the hills, especially those in the St. Thomas-St. John district," said Sen. Carla Joseph.
Brad Gair is the principal and project executive for Witt O'Brien's, an agency that provides a variety of consulting and related services for the territory's disaster recovery efforts. Some road projects have been deemed ineligible for funding. However, many projects deemed ineligible are being appealed.
"FEMA has been requiring extensive, detailed maintenance records about infrastructure in the territory's damaged infrastructure in order to consider it eligible for repair funding," said Gair. "I've frankly never seen anything like the way they're dealing with the roads on St. Thomas, to a smaller extent, St. Croix, to a larger extent. There's several million dollars at stake in St. Thomas, almost one hundred million dollars at stake in St. Croix," said Gair.
Healthcare was another topic during the hearing.
"It's unconscionable that we are now, four years after the storms, and we do not have a cancer center, JFL North is not online, Myrah Keating not online on St. John," said Sen. Janelle Sarauw.
According to Williams-Octalien, restoration of healthcare facilities is being prioritized. The Gov. Juan F. Luis Hospital's temporary hardened structure is anticipated for completion by August. Designs are underway for the Charlotte Kimmelman Cancer Institute, the Myrah Keating Smith Health Clinic, and the Charles Harwood Medical Center, and proposals for the Knud Hansen WIC rebuild and the Frederiksted WIC building are being solicited for repair services.
Relating to education, the Department of Education has received $242.5 million to construct the Arthur Richards PreK-8 on St. Croix and has completed designs for the Charlotte Amalie High School and Bertha Boschulte PreK-8 on St. Thomas, the Julius Sprauve K-12 on St. John, and the Central High School on St. Croix. The Gladys Abraham Elementary School modernization project that will house the future Skills Center is anticipated to be completed by April.
In addition, testimony was provided for housing relief. According to Williams-Octalien, the backlog of the EnVIsion Tomorrow program can be anticipated to quell in the next three months as additional personnel will be placed to assist with the processing of checks.
"We are evaluating and keeping an eye on that program so we can get relief to the folks that need it and that have been asking for it so dearly," said Williams-Octalien.