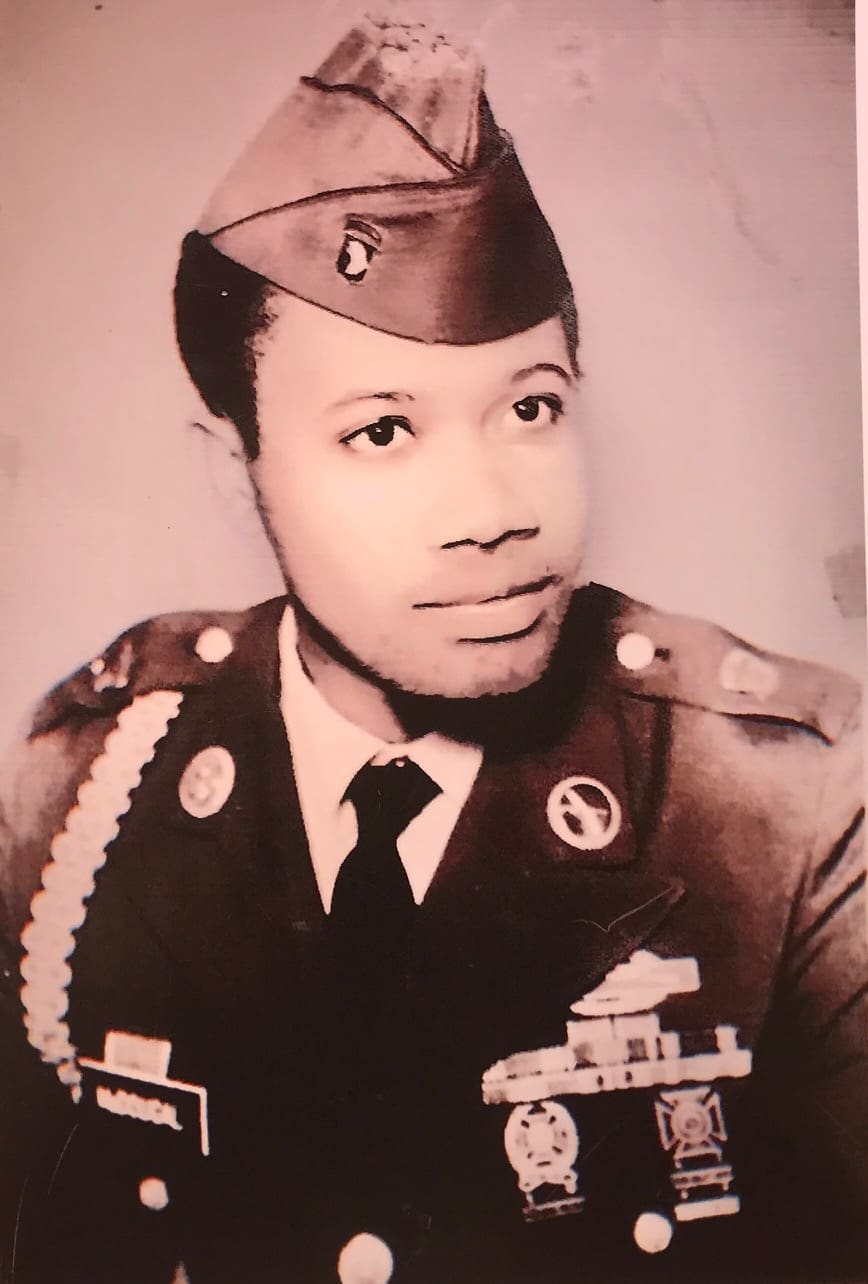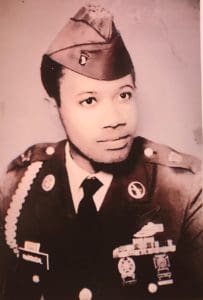 On Valentine's Day, most aficionados were exchanging flowers and chocolates and hugs and kisses. But for St. Croix's Melva McDougal, it was a day for honoring her late husband, Peter Noel McDougal, as she filled the entire fencing around their home with American flags.
The front porch was filled with American flags, and there were banners and photos, balloons, and flowers. It was Peter's 76th Valentine's birthday; the love and respect that Melva and their children have for him showed up in the decorations around their home in Estate Diamond Ruby.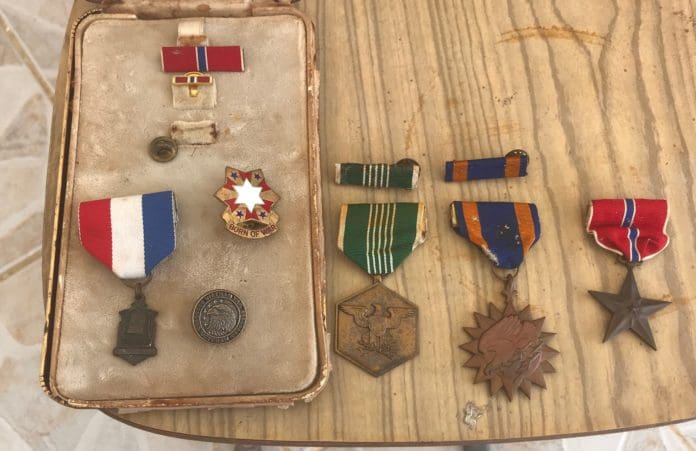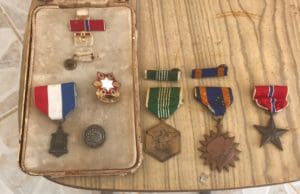 Only four short months ago, the family learned that their husband and father was a decorated Vietnam War hero. There were medals that he never spoke about because the war he was drafted and fought in was "something that he promised himself he would not speak about," said his wife, Melva.
Born in 1946 on the island of Trinidad, Peter lived his childhood and early adult life on the island of Aruba where he met Melva. They were married in 1968 and migrated to St. Croix, where they lived together for more than 48 years until the time of his passing in 2017. They raised two daughters and one son. Peter traveled to the mainland for medical treatment, but he succumbed to his heart condition and never made it back home to St. Croix.
Peter was drafted into the Vietnam War in 1969, nine months after the couple was married.
He served for two years and continued throughout his life working as a welder.
According to Joanne, "He took after his dad. He is a legacy of the men in the family – the McDougal line – who have worked at welding. My dad was a welder who was sought after because of his pristine and thorough workmanship. He worked at the Hess Oil Refinery, across the country, and internationally at places like Saudi Arabia, Surinam, Nicaragua, Dubai – across the world."
U.S. Army Spc. 4 Peter McDougal served in the 101st Airborne Division, known as the "Screaming Eagles" and "Rendezvous With Destiny." "They are the division that jumps out of planes with parachutes and guns. They did more than most, because jumping out of planes and fighting a war is pretty tough to do," said Joanne.
"I always tell people that I never wanted to take it for granted that my dad fought a war and came back alive. So, all of his children – my sister, my brother, and me – all make sure we do what we were supposed to do as his kids and not take what he has done for his country and squander it," Joanne said.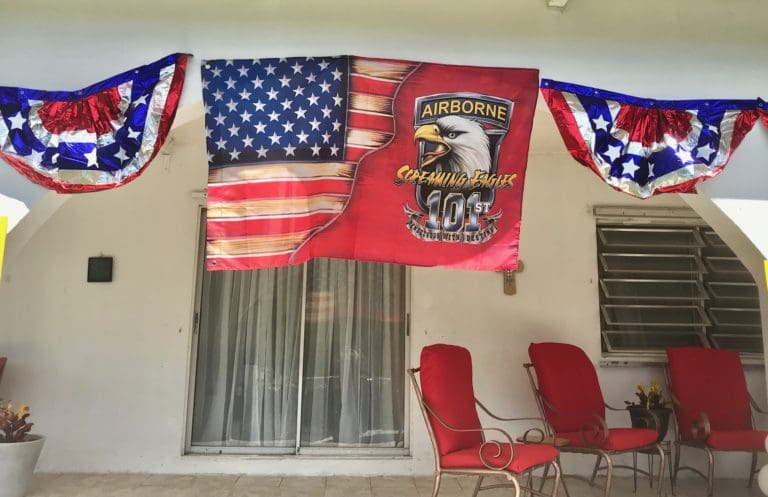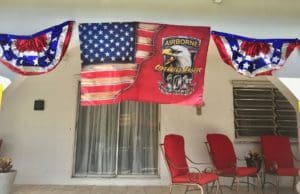 Peter and Melva's children are Joanne McDougal, a doctoral nurse practitioner in psychiatry and mental health with a private practice in Atlanta, Georgia, Ereka McDougal, a pharmacist in Nevada, and Kevin McDougal, a welder in New Hampshire, following in the footsteps of the McDougal clan.
After Hurricane Maria hit St. Croix, the family was cleaning up the house and found Peter's medals and didn't know what they meant. They reached out to the 101st Airborne Division for answers, Joanne said.
They have since found out that Peter has a medal – the Bronze Star – that few in the military have. Notables like Sen. John McCain and Gen. Colin Powell have that medal, Joanne said.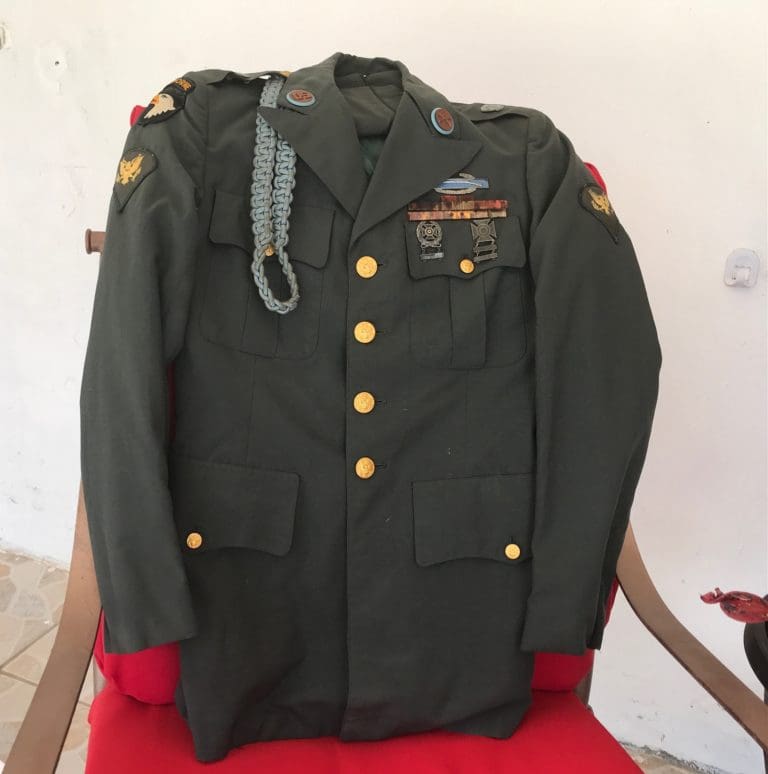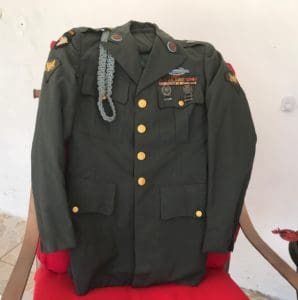 "There's still more that we have to learn since my dad never spoke about Vietnam. We just didn't know we had this war hero and we're just learning this now – so that just made my mom want to honor him even more. That's what you see out there outside their home, that's because it's his birthday," Joanne said.
Joanne wonders if the U.S. Virgin Islands just didn't know about her dad. The family hopes that he will be honored in the way that he deserves, Joanne said.
"My dad has three grandchildren – two girls and one boy. He was the grandfather of all grandfathers," Joanne said with pride in her voice.
"We just want to make sure that he knows that he was loved and how much we respect his sacrifice to this country and to his family," Joanne said.
On his birthday, she shared her dad's accomplishments in a Facebook post inviting the community to view the decorations in honor of him, writing, "BLACK HISTORY: today is my late father, Peter McDougal's birthday. A HIGHLY DECORATED Vietnam Veteran who fought in a war that honestly was not his to fight. He has medals that very few, who served, has. He shares these accolades with notables such as the late Senator John McCain and Gen. Colin Powell. He was a member of 101st Airborne Army Division (Screaming Eagles), THE BRAVEST and HARDEST OF THEM ALL. If you are on the island of St. Croix, USVI and you know where our family resides, do stop by to see how much love and dedication my mother has for her late husband, my daddy, grandfather and to take a look at his medals of honor. Please salute him today on his birthday. Love you dad!"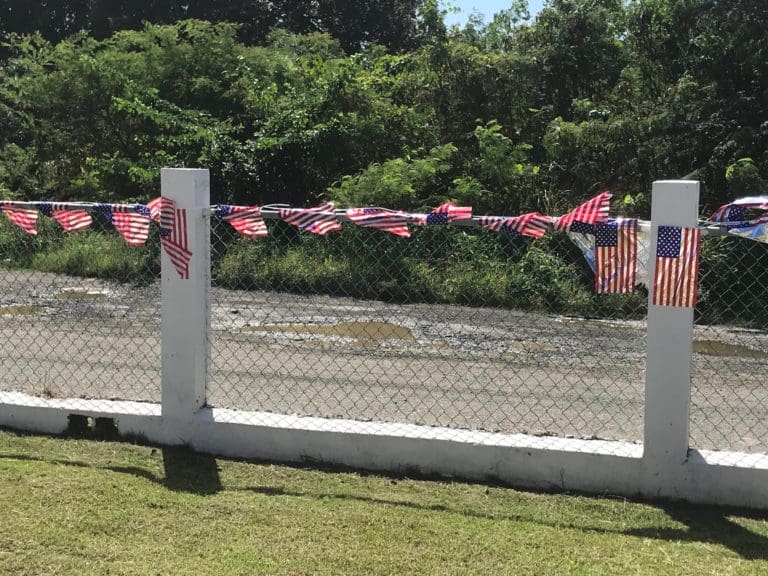 Editor's Note: The Bronze Star Medal, or BSM, dates back to World War II. Today, it is the fourth-highest ranking award a service member can receive for a heroic and meritorious deed performed in an armed conflict. For those who receive the BSM, it is a signal of their sacrifice, bravery and honor while serving their country.