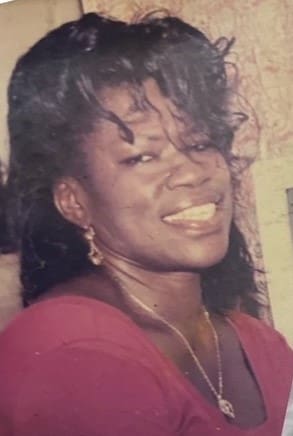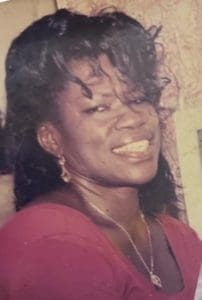 Ann Veronica Maria Wilhelmina Petersen-Parris also known as "Annie Pete" or "Pampalamor" or "Mother" or "Grandma," of Goodhope Townhouses, Frederiksted, St. Croix, died on Jan. 9.
She was preceded in death by her husband, Knud Oliver Parris; mother, Altagracia Maria Wilhelmina Allick-Petersen-Martin; father, William Petersen; stepfather, Edward "Pillem" Martin Sr.; brothers: Donald 'Juke' Francisco Petersen Sr. and Charles 'Boar' William Petersen Sr.; mother-in–law, Mary Folkes-Parris; father-in-law, Alexander Parris; nephews: Rudolph Petersen, Anthony Petersen and Sylvester McIntosh Jr.; sisters-in-law: Idalia Parris-Leon, Louvina Parris and Ann "Annie" Richardson; brothers-in-law: John Alexander Parris Sr., Elias Parris, Joseph N. Parris Sr., Camille Parris Sr., Edgar 'Skull' Richardson, James Richardson, Alfredo Dyer and David Francis; and grandson, Jahleem Ray Parris.
She is survived by her sister, Joan Juanita Petersen; brothers: Julio 'Too Late' Francisco Petersen Sr. and Mario Antonio Petersen; daughter, Kathleen Ann Parris; sons: Mario Oliver Parris, Maurice Anthony Parris Sr. and Glenn Rene Parris; daughter-in-law: Queenetta Parris; daughter-in–law to be, Damali Bartlette; grandsons: Jamal Omari Browne, Omari Anthony Parris, Khaleed Oliver Parris, Mahkeal Rahiem Parris and Maurice Anthony Parris Jr.; granddaughters: Nylah Nyresta Parris, Tyanna Marie Parris and Omni Ithalia Parris; and granddaughter-in-law, Adisa I. Browne.
She is also survived by great-grandchildren: Zayn Amir Browne, Demarri Henderson, Jahlasia Marie Izariah Parris, Zoe Adisa Browne, Ne'Layah Edwin and T'Moy Jahleem Ray Parris; nieces: Anna Petersen, Ella Mae Petersen, Valerie Petersen-Harris, Dawn Petersen-Gordon, Marcia Petersen, Diane Petersen, Melba Torres-Kelso, Janet Petersen and Andrea Petersen; nephews: Donald F. Petersen Jr., Anthony Petersen, Charles W. Petersen Jr. and Julio F. Petersen Jr.; sister-in-law, Joan Lee-Petersen; immediate family: Petersen Family, Allick Family, Henderson Family, Armstrong Family, James Family, O'Bryan Family and Parris Family; as well as many other family and friends too numerous to mention.
A viewing will take place from 5-7 p.m., Thursday, Feb. 3, at James Memorial Funeral Home.
Funeral services will be held on Friday, Feb. 4, at St. Patrick's Catholic Church. Tributes will begin at 9:30 a.m. with service following at 10:30 a.m. Interment will be at Frederiksted Cemetery.