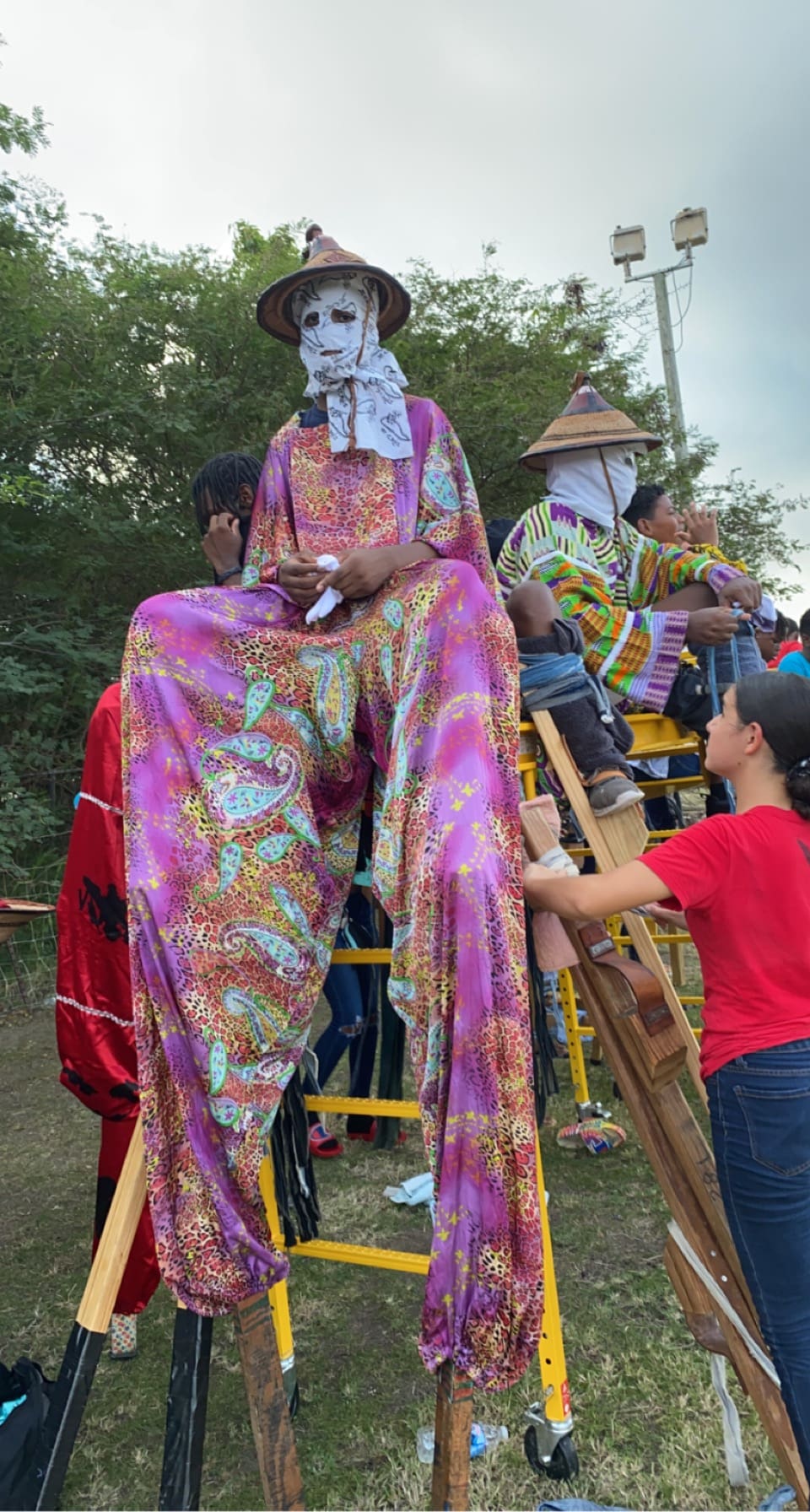 The Guardians of Culture Moko Jumbies held a holiday demonstration and highlighted the accomplishments of young and upcoming youth trainees at the Schjang Ballpark on Saturday.
The Guardians of Culture Moko Jumbies have been dedicated to the preservation of the art of stilt dancing in the Virgin Islands for almost 30 years. About 15 moko jumbies and their family members were observed as the trainees put on a show of the skills they had learned.
One of the founders and leaders of the guardians of culture, Wilard John, said, "We try to let them know that this originated on the continent of Africa, and it came out of a spiritual and religious context. It migrated to the Caribbean through slavery, and it has survived. Our mission is to promote and preserve this most wonderful art form so that we can display it. The moko jumbies have become a cultural icon in the Virgin Islands."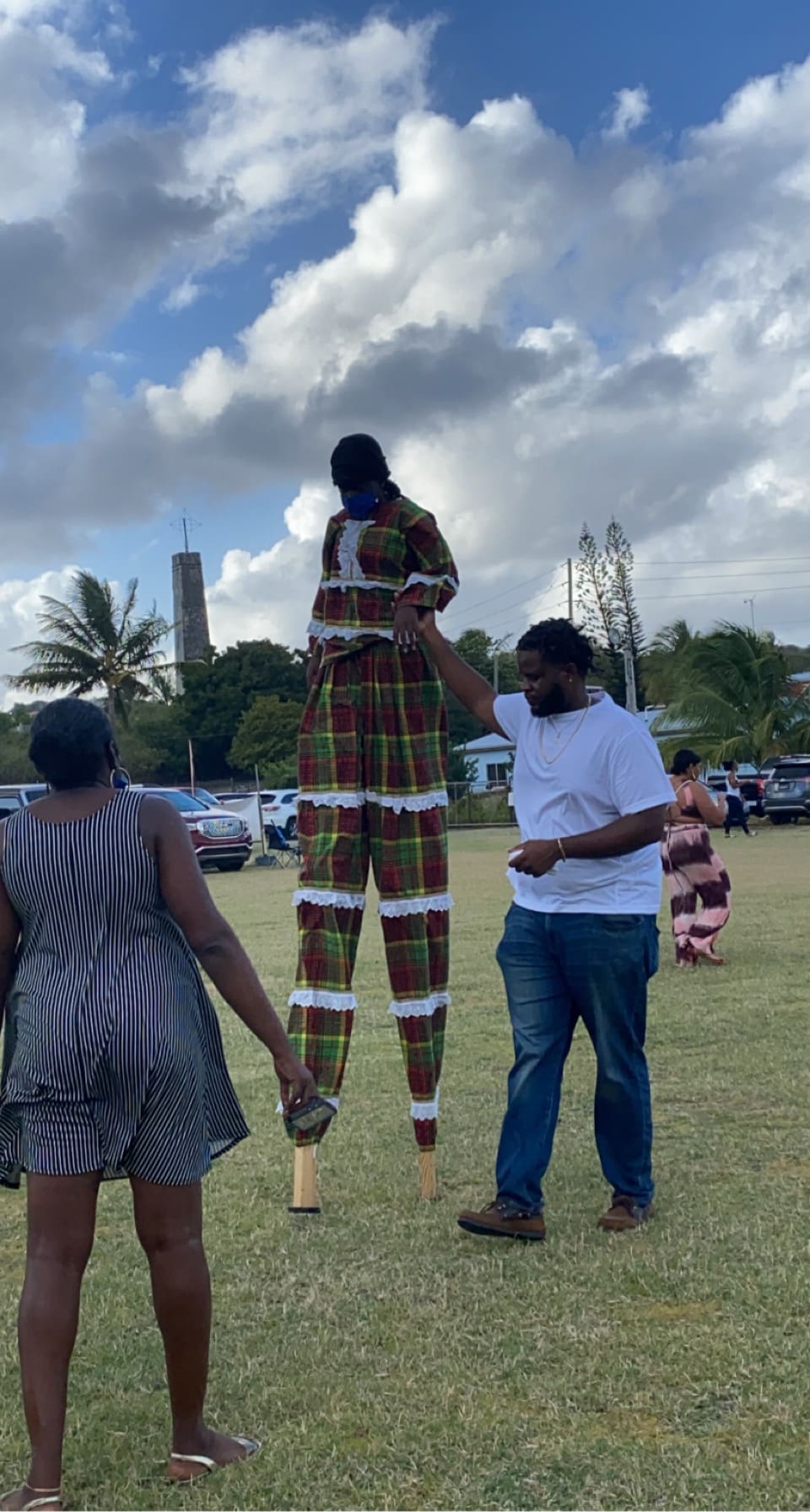 Lead Instructor Zayd Saleem, who has worked with the young moko jumbies, was described by John as "not only their teacher, but he is also their mentor, uncle, father, grandfather. He is everything to them."
Saleem said, "During the pandemic because the schools were closed, and we could not operate out of the schools. It forced us to keep the culture alive as we always do, and the Schjang's were nice enough to allow us to use their field."
"Today was a showcase for family and parents to show all the work they have put in over the last year."
As for the tricks that the moko jumbies perform, Saleem said it depends on their bravery. "To be honest, it's all about overcoming your fears. I've seen people jump on and walk in one day," said Saleem.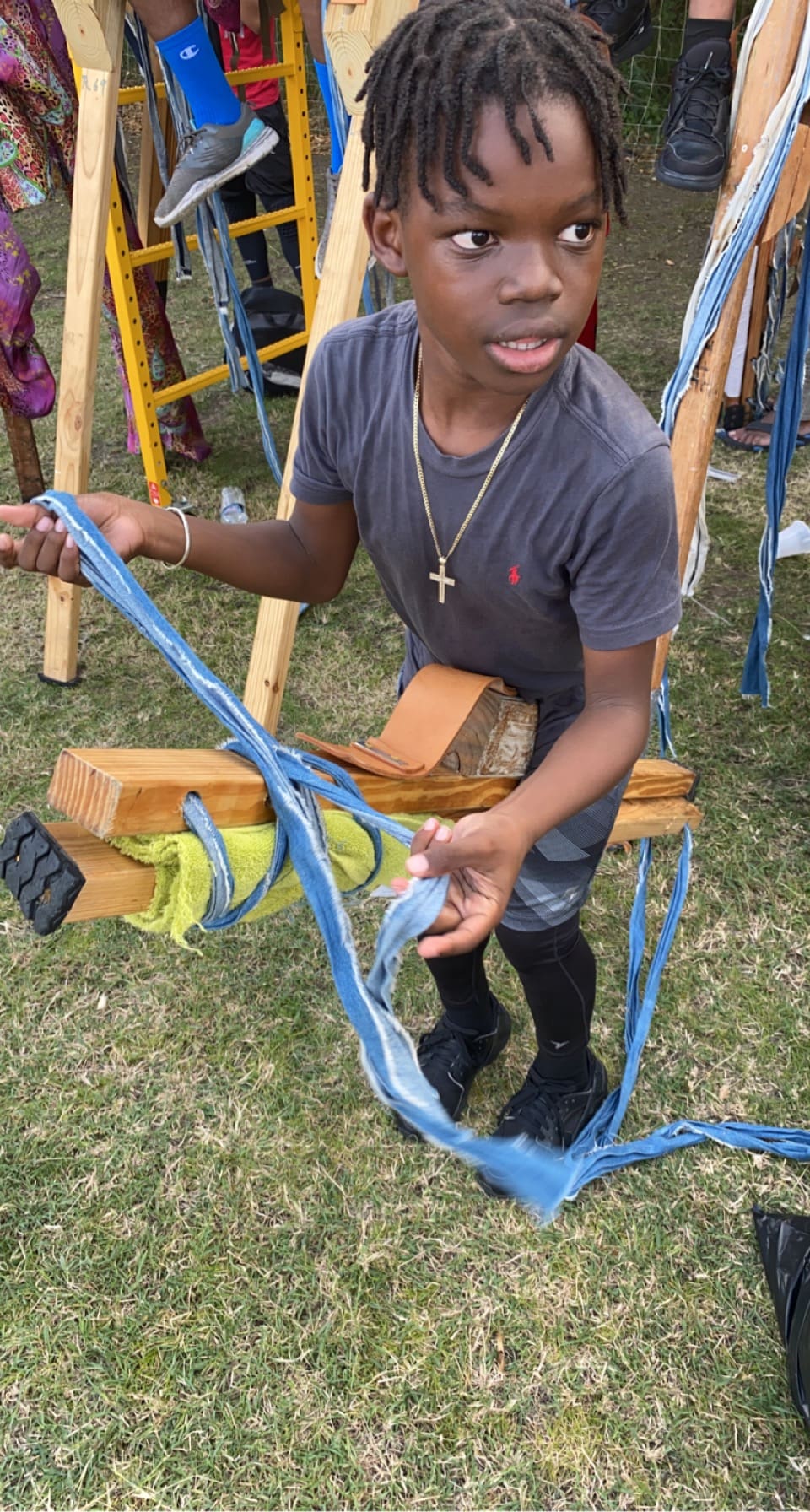 Tricks depend on flexibility and how daring they are willing to be. "Catching your leg is probably the first trick that I teach because it helps them get over their fear and helps them to learn their sense of gravity," said Saleem.
The moko jumbies have become a tradition of the Crucian Festival season. "If the holidays come around and I don't see a moko jumbie, I would be sad," said Saleem.
If interested in joining the Guardians of Culture Moko Jumbies, you can message their Facebook page.