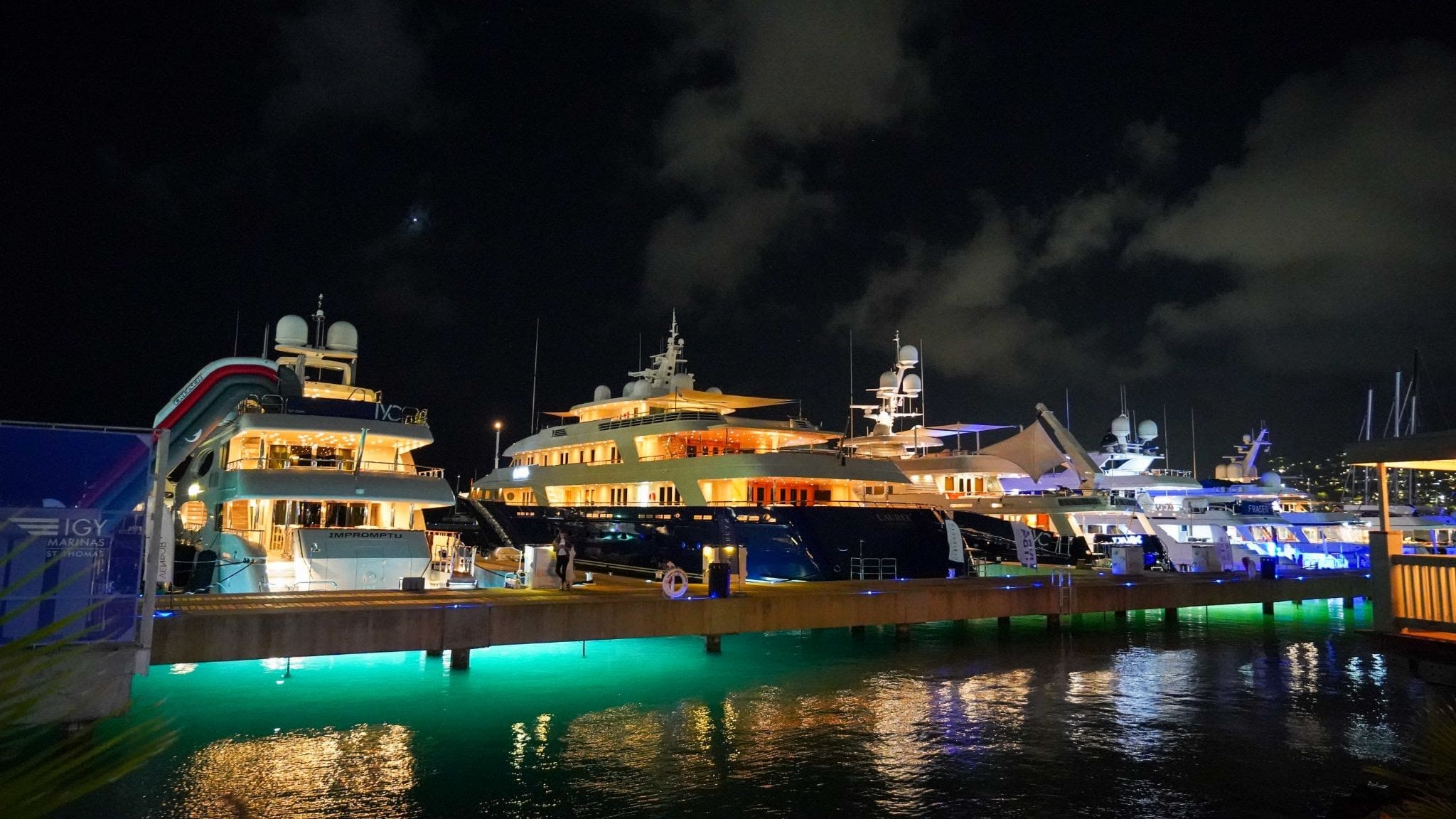 (Photo by Caribbean Charter Yacht Show)
Ships ahoy!
The Caribbean Charter Yacht show kicked off on St. Thomas Thursday and ran through Sunday night, bringing a range of mega yachts that lit up the harbor. The all-vaccinated event was sponsored by the V.I. Department of Tourism, the International Yacht Brokers Association, IGY Marinas, Macallan Lounge, Jen Events, among others.
"The event encapsulated 16 of the world's most incredible vessels for charter in the region and brought to the island over 80 international charter brokers that are looking for vessels for charter within the region," Bert Fowles, the Vice President of Sales and Marketing at IGY, told the Source.
(Photo by Joshua Barry)
The show focused on the yacht brokers and crew, and gave them a chance to enjoy a variety of events, including steel pan performances, mocko jumbie demonstrations and a Chef's Competition, featuring celebrated local cooks Julius Jackson and Digby Stridiron.
According to Fowles, St. Thomas welcomed the opportunity to host the inaugural event, which offered the for the U.S. Virgin Islands to grow and expand into the selective market of mega yachts and boost tourism for the V.I. economy.
"One of the unique selling points is to bring in a United States Virgin Islands theme. Many charter shows are carbon copies that could be held in various locations globally without a nod to local culture; you would have no idea which country you were in other than the show name," Fowles has said. "Adding a community element to the show agenda through Caribbean-themed activities, seminars and entertainment serves to enhance interaction, foster visitor engagement and have a higher economic impact locally."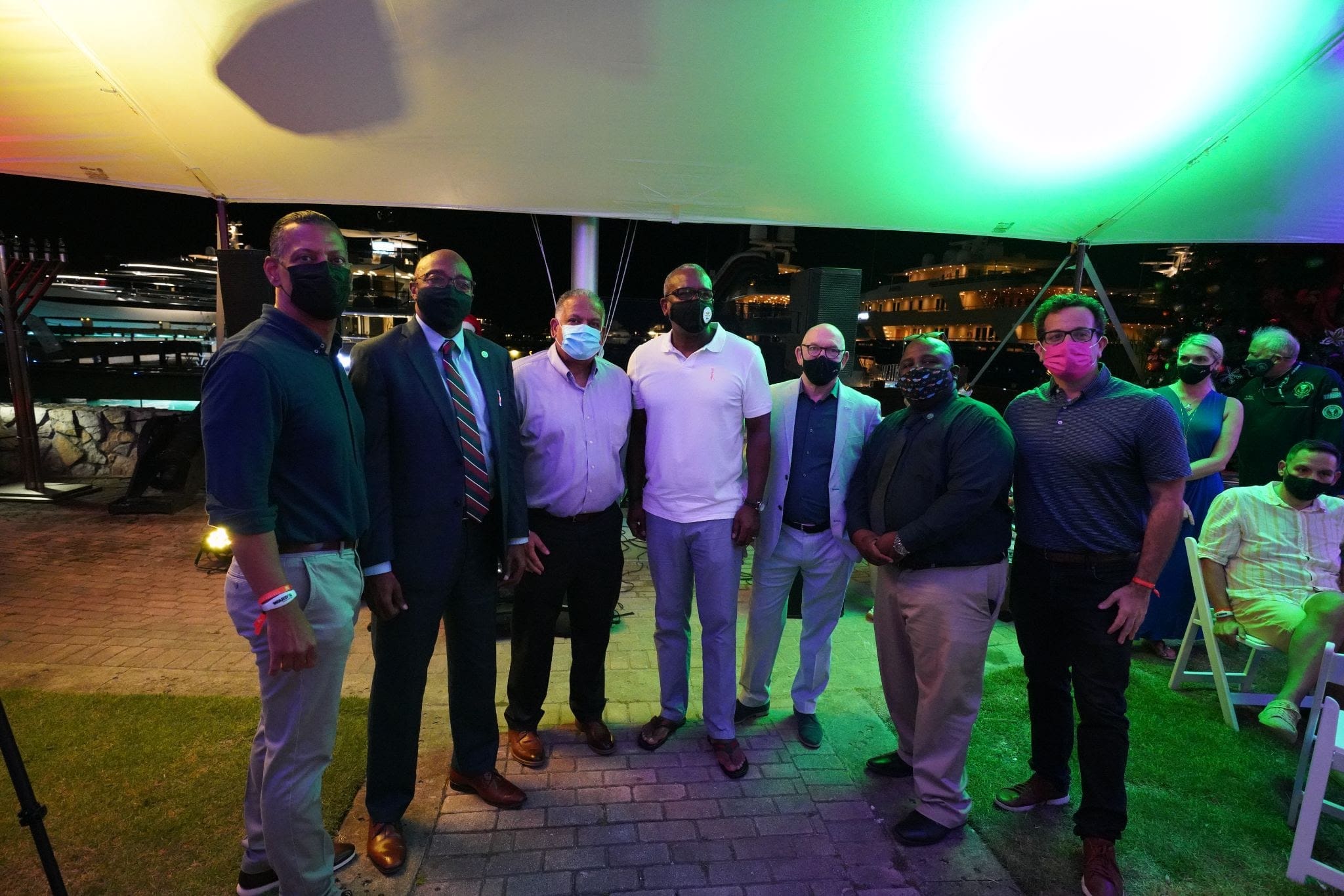 (Photo by Caribbean Charter Yacht Show)