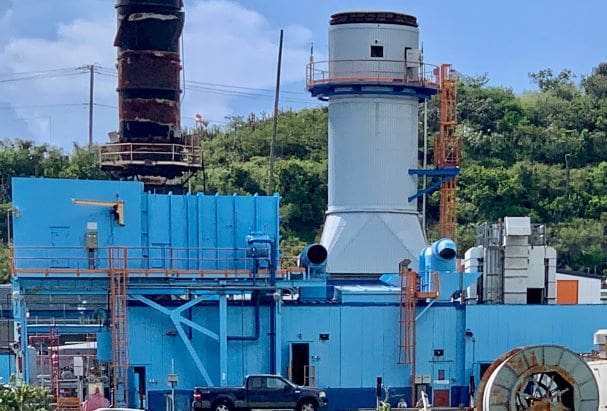 Ensuring that several of its larger undergrounding projects can move forward without delay, the V.I. Water and Power Authority approved Tuesday changes to the payment terms of five contracts with no additional cost to the utility or public.
Last December, the board approved a consignment contract with American Wire Group for the purchase of materials for the electrical system – in particular, a hazard mitigation underground project – totaling $29.9 million. During a virtual board meeting Tuesday, WAPA staff said that because of a $500,000 credit cap imposed by the company on purchases, a readjustment of the terms were necessary to allow for staggered payment – a 35 percent deposit, a 15 percent payment when an order ships and the remaining 50 percent to be paid upon receiving an order – so that bigger items could be bought and shipped in a timely manner.
WAPA's Director of Project Management, Vernon Alexander, explained that the funding would come from the Federal Emergency Management Agency so that WAPA doesn't have to pay out of pocket, but the contract would have first to reflect the payment terms. This would, he added, assure AWG that payments could be made on time and restore confidence in the authority, which has been working to improve the invoicing process.
Alexander said the authority used to have a higher credit limit, but because of late payments, it "lost credibility" with some of its contractors.
"Seeing improvement, though, they have allowed us to pay within 60 days, and we want to keep building that relationship and moving forward step by step to ensure invoices don't go above the $500,000," Alexander said.
Payment terms were also adjusted for a contract with PECO International Electric for materials that support three underground electrical projects on St. Croix – at the Wilfred "Bomba" Allick Port and Transshipment Center, Golden Grove Correctional Facility, and along Midland Road – along with an ongoing project in Cruz Bay, St. John, which experienced delays after historical artifacts were uncovered on site.
The contracts awarded payment to contactors based on certain milestones. If those milestones weren't met because of unexpected finds or conflicts in the field, then payment can't be made, according to WAPA staff.
"These changes just align the project work with the project billing," said Cordell Jacobs, WAPA project manager.
While all revisions were approved, there was a concern from board members that they were premature, given the extended process of applying for and receiving FEMA funding.
Separately, Alexander spoke to WAPA's ongoing search for a fuel supplier as the end of the calendar year approaches. The utility contracts with Glenore Ltd. for No. 2 fuel for its plants on St. Thomas and St. Croix, and while negotiations are still ongoing with the company, Alexander said two companies had come in with unsolicited proposals.
Dasrep LLC was the first of the two to reach out, but its proposal involves using WAPA's tanks to store fuel that could be distributed to the wider community, resulting in lower fuel prices, he added. At this point, the board had approved a proposal for another vendor to use the tanks, so the authority is still evaluating, Alexander said.