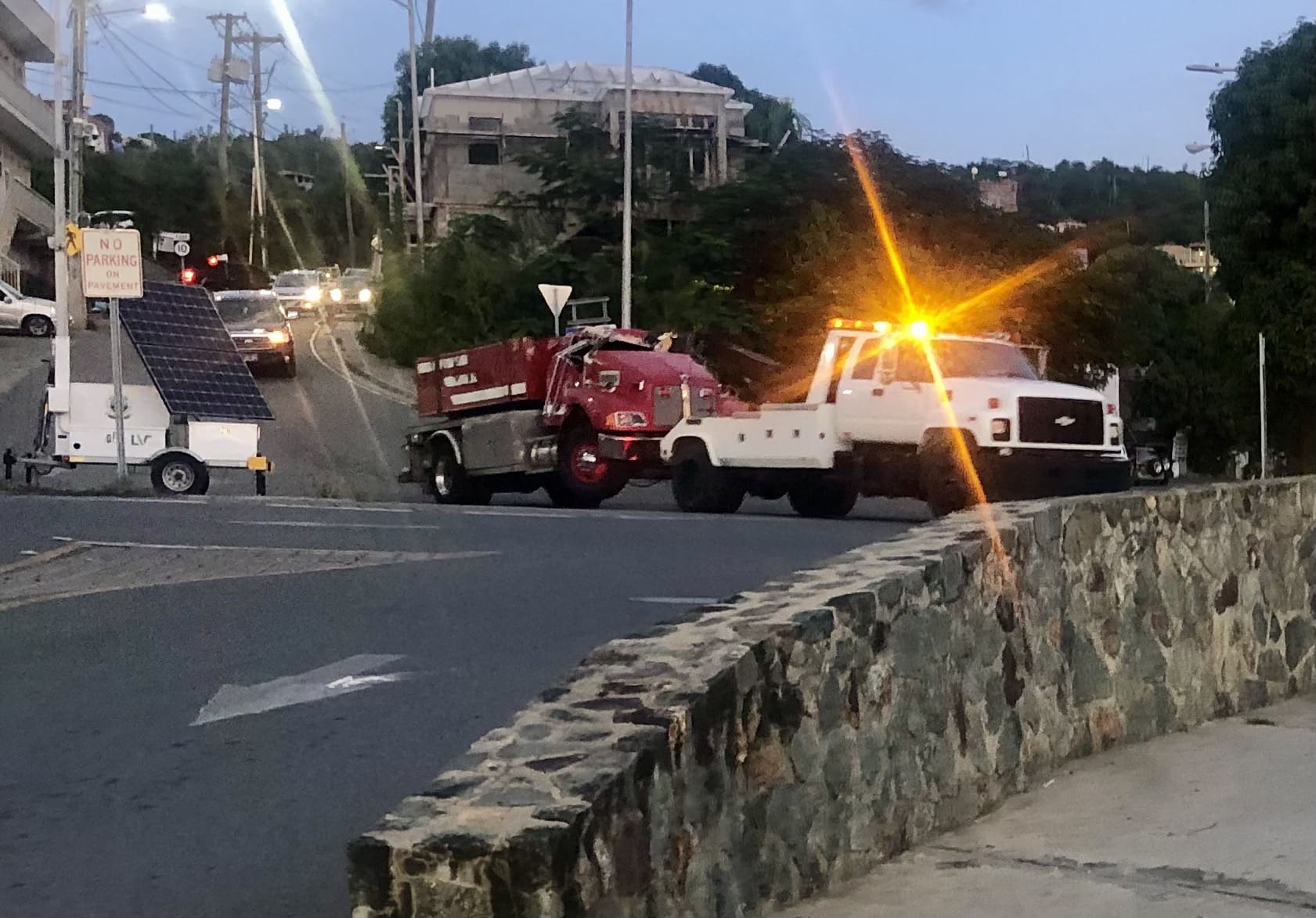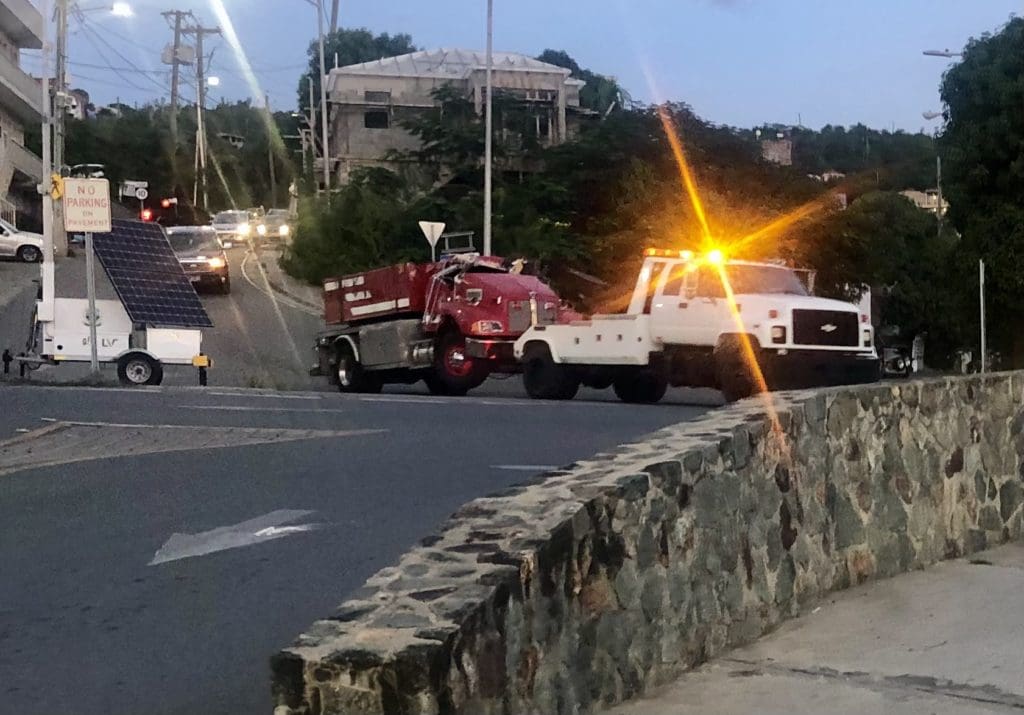 A single-vehicle accident on Centerline Road, St. John, claimed the life of a firefighter Monday and left another injured. Motorists say traffic to the island's east end was nearly brought to a halt while emergency responders assessed and cleared the scene.
According to a statement on Monday afternoon, the accident occurred following a training exercise. Assistant Fire Service Director Antonio Stevens said authorities were alerted between 11:30 a.m. and noon.
"While returning to their duty station after training, the two firefighters were involved in a motor vehicle accident that tragically took the life of one of the firefighters and injured the other," the statement said.
Stevens said the injured crewman was checked by medical personnel and later released. The name of the firefighter killed in the accident is being withheld, pending notification of next of kin, a Government House statement said Monday. The assistant director said the person killed joined the Fire Service in 2019.
Residents, construction workers, and visitors traveling through the area described a scene that indicated the fire truck flipped over after rolling downhill. Several hours later, a tow truck was seen pulling a red fire truck through the Cruz Bay traffic circle, its cab crushed and the front end bent towards the roadway.
Investigators are now trying to determine the sequence of events leading to the deadly accident. "VIFS will brief the public as more details become available," officials said.