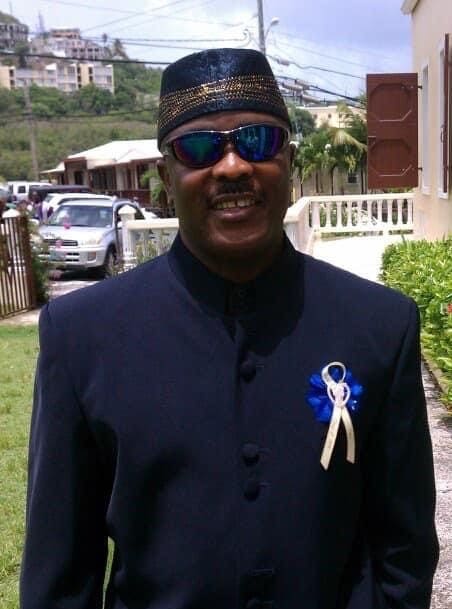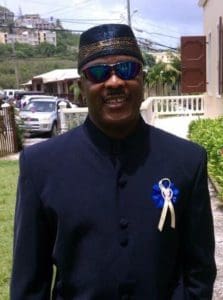 Jeffrey Tyrone Majette has died.
The viewing will be held from 4-6 p.m., Friday, Nov. 26, at Turnbull's Funeral Home. The homegoing ceremony will be held from 9-10 a.m., Saturday, Nov. 27, followed by a funeral service at 10 a.m. at Wesley Methodist Church. Interment will be at Eastern Cemetery.
He is survived by his mother, Edris Parsons; sister, Erinn Martin-Seay; daughter, Akilah Estrada-Majette; aunts: Muriel Sellers and Patricia "Treysha" Parson(s); uncles: Albert, Patrick, James and Paul "Bagga" Parson and Reverend Canon Julian M. Clarke; nieces: Egypt and Emery Seay; nephew, Ethan Seay; grandmother, Caroline "Bessie" Parsons; honorary brothers: Lynn Fredericks and Gregory "Jamma" Rhymer; great aunts: Leona Escalera and Dr. Arthurlyn Thomas; and great uncles: Captain Wendell Parsons (Tortola) and Alvin Brown.
He is also survived by cousins: Jawara and Jahsheba Williams, Jahli Galloway, Ahmad, Patrick "Jamal," Jahima, Janae, Jimmique, Jasmine and Jacqueline Parson(s), Khiyana Parsons-Brown, Cecelia Walker and Marcus Clarke; special cousin, Oliver "Sonny Cow" Wilson; and special friends: Brenda, Jenevieve, Jewell, Judy and Lindy Fredricks, Shannon Yearwood, Debra Turnbull, Dexter Moore, Rupert "Trooper" Walters and family, Wayne Hansen, Errol "Skeebo" Rodgers, Athniel "Chammy" Blyden, Carlton "Ital" Dowe, Charles "Sputty" and Louis "Lo Lo" Willis, Valentine  "Capt" Gumbs," Jerome "Chopper" John, Renee Rhymer, Emery Rhymer, Alphonso "Ali"  Hanley, and Roy and Leona Battiste.
Other special friends include Members of 1969-1977 – PAL Little/Pony Baseball Team, Jesters Baseball AA Team, Wayne Aspinal Bears, PMP Garden Basketball brothers Team, Rebels Football Team, CAHS Chicken Hawks football/basketball teams, Charlotte Amalie High School Class of 1978, the Mahogany Estate's past and present families, and many other friends and family too numerous to mention.
Funeral arrangements are by Turnbull's Funeral Home and Crematory Services. www.turnbullsfuneralhomevi@yahoo.com