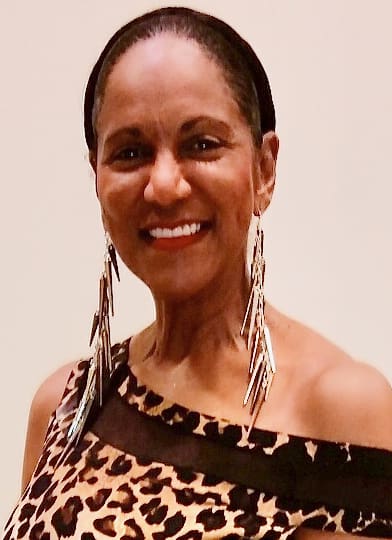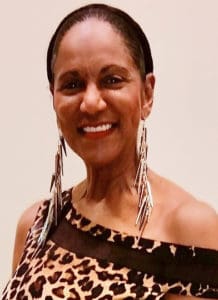 The friends and family of Lorraine Baa shared fond memories this week of a talented and beautiful St. Thomian who devoted time and talent to the community she called home. Baa died Oct. 25 in California at the age of 68 after a long struggle with cancer.
Her son, Ricky Gidron, confirmed details at the time of her passing. He called it ironic that his mother succumbed to cancer after spending time raising close to $5 million to support causes and institutions in the Virgin Islands fighting the deadly disease.
"She'll be missed, but I'm in a good head-space with it," he said.
From his earliest days as a child, Gidron recalled going into the studio at St. Thomas radio station WSTA to voice commercials for Baa's franchise business, the Athlete's Foot.
He recalled with pride, her standing as one of the first African-American women to bring a retail franchise store to the Virgin Islands.
"Based on all my mom's achievements, she was a trailblazer in this community," he said.
Baa grew up as one of three children to a single mom and a protective older brother, Orlando Baa.
"My mother raised us – my father wasn't really around. I was like her father," he said of Lorraine and their younger sister, Louise.
She attended Sts. Peter and Paul Catholic School and tried out her talents as a singer. By then, teenage ambitions began to show.
"She had a voice. A lot of people didn't know she sang opera. She was very talented," said childhood friend Alecia George, who opened her home in California to Baa in her final years.
Musician and singer Cito Jarvis recalled how he met Baa at a talent show when he was a student at the Charlotte Amalie High School.
"She sang Aretha Franklin's song 'Respect,' which impressed a lot of people. Then she was on the radio, and she was always the one who would sing part of the song she was playing on the air. Then, later on, she was with Addie Ottley, doing the Carnival parade. She was a tremendous help to him as co-anchor," Jarvis said.
With an outgoing nature and a go-getter spirit, Baa joined the Delta Sigma Theta Sorority and later a Rotary Club on St. Thomas. Along the way she won the crown of Miss U.S. Virgin Islands and represented the territory at the Miss Universe pageant.
Returning home, Baa made a career in retail sales and discovered another talent for fundraising. Her efforts benefitted the Charlotte Kimmelman Cancer Institute, Schneider Regional Medical Center and the American Cancer Society. For a time, she left her Virgin Islands home, but then came back to form new friendships.
Former V.I. lawmaker Clarence Payne recalled meeting Baa in 2007, "when I was organizing a petition against WAPA. Shortly after that, we connected again in Rotary. It was there that we solidified a 10-year friendship," he said.
Payne remembered a slogan Baa coined while working as executive director at the cancer society – "Warriors of Light." Her son, Ricky, said in her later days, she also created a non-profit to help people who struggled to pay their medical bills.
"It's called Lorraine Baa International," he said.
Now that she has reached the end of her life, family and friends are planning a St. Thomas memorial service. Family members are currently working out the details, brother Orlando Baa said. Son Ricky said he's received numerous text messages and "tons of calls," since his mother's death.