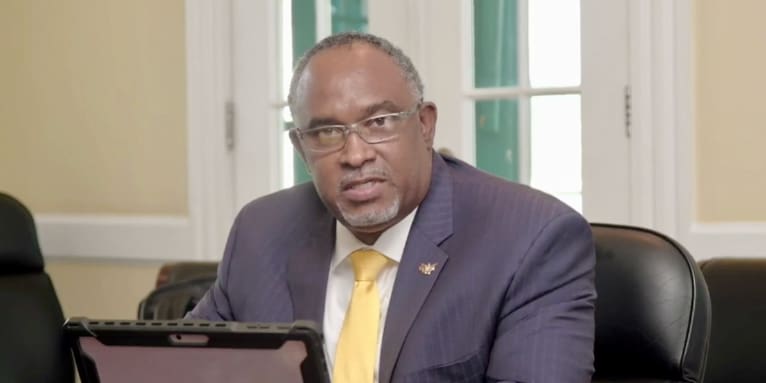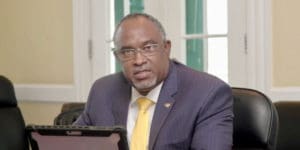 Ray Martinez's nomination as Police Commissioner is moving to a full Senate vote after a favorable recommendation by the Rules and Judiciary Committee Thursday. The committee also moved the nomination of Oran Roebuck for another five-year term on the University of the Virgin Islands Board of Trustees to the full body.
On a sadder note, the committee forwarded a resolution honoring former senator Holland Redfield who passed away last week. For his contributions to the Virgin Islands, the senators want him to be awarded the V. I. Medal of Honor for Public Service.
The committee, however, did not act on two bills that were on its agenda.
Martinez, when nominated in July, was director of the Law Enforcement Planning Commission. A native of St. Croix, he worked in the V.I. Police Department's for 12 years beginning in 2003. At the end of that stint, he was suspended for ten days for a violation of policy. Sen. Genevieve Whitaker asked about the suspension. Martinez said he didn't concur with the suspension. He said, "I think it was personal." He added that he could not do anything about it because there was a change of administration at that time and as an exempt employee he was terminated.
During his time at the VIPD, he oversaw intelligence operations aimed at suppressing or apprehending criminal offenders. In his testimony, he said, "Intel is king," and he would emphasize that during his tenure as commissioner.
The senators appeared to agree with his "intel-driven" strategy. Sens. Novelle Francis and Kurt Vialet, however, took exception to Martinez's statement that policing now was different from what it was 30 years ago.
Vialet said he felt safer in the territory 30 years ago than he does now. He asked whether Martinez had looked at how policing was done 30 years ago and adopted the best practices. Francis said police officers needed to get back to basics, not just driving around in their cruisers, but getting out and talking to people.
Martinez said he was emphasizing that with officers. He was telling them to "talk, walk, and talk."
While at the territory police department, Martinez served as the Labor Relations Manager, Director of Internal Affairs, Special Assistant to the Police Commissioner, Acting Deputy Police Commissioner, and Criminal Intelligence Director.
Committee Chairman Sen. Milton Potter thanked Martinez for offering to take what was "the toughest job at the cabinet level" and often "the most thankless."
Martinez has a bachelor's degree in international and comparative criminal justice from Kaplan University and a master's in criminal justice and criminology from the University of Cincinnati. He is a graduate of the Federal Law Enforcement Training Center's criminal investigation training program.
Roebuck testified that her relationship with UVI started in her sophomore year of high school when she enrolled as a part-time student and attended college classes at the end of her school day at St. Joseph's. After graduation from high school, she transferred 15 college credits to Rutgers University to begin her freshman year. Upon graduation from Rutgers, she was a recipient of the V. I. Rum Industries scholarship and returned to UVI to complete her Master of Business Administration.
She currently serves as the senior vice president and region manager for Banco Popular de Puerto Rico, Virgin Islands Region.
One act that the committee tabled would require memberships on boards and commissions to be gender-balanced.
David Bornn, chief legal counsel to the governor, wrote a letter to Potter saying that gender balance was not a good method to apply to the boards.
He said the governor was responsible for making appointments to 150 boards and commissions, and it is very difficult to find qualified people willing to serve.
The other legislation tabled would require the Department of Agriculture and UVI to create a community seed banking program to store and preserve seeds.
Attending the hearing also were Sens. Carla Joseph, Alma Francis Heyliger, Franklin Johnson, Kenneth Gitten, Samuel Carrión and Steven Payne.