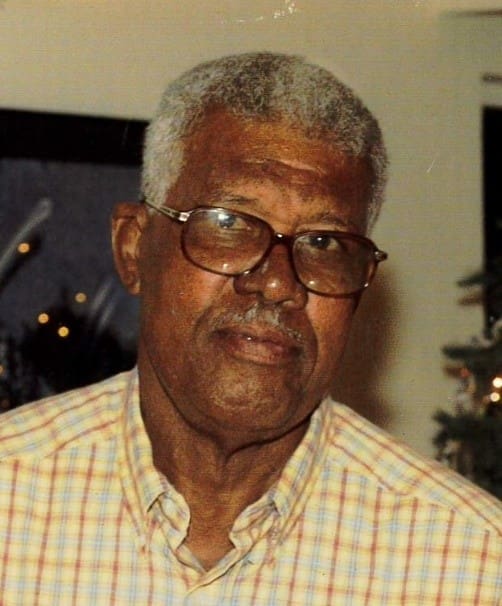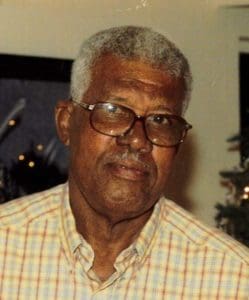 The family of Valdemar "Wally" Hansen died on Sunday, Sept. 26. He was 89 years old.
Valdemar is survived by his wife, Ruthlyn Eugenie Hansen; daughters: Andreita "Ning" Hansen and Debra Hansen; and son, Rodney D. Hansen; Other survivors include sisters: Florine H. Torres, Julia Hansen-Hodge and Cleoda H. Moorhead; and brother, Theodore "Chino" Hansen.
His grandchildren include Richard Johnson, Phillip and Andre Howard, Latoya Lopez, Natina and Brenna Bates, Sarhara Jefferson and Romani Hansen.
Valdemar was blessed with many nieces and nephews. Nieces include: Lynda Hansen, Margarita "Maggie" Hansen, Monique Hansen, Caryn, Kristen and Stephanie Hodge. Chalma Moorhead and Chivonne Moorhead. His nephews are: Gerard Hansen, Halvor Hansen Jr.,  Jose Torres, Craig and Aubrey Delerme, and Colin B. Moorhead Jr.; sister-­in-law, Ruth V. Hansen,; brother-in-law, Colin B. Moorhead.
Valdemar's family also includes stepchildren: Jocelyn Joseph, Edward Richards, and Brenda Christopher and their children; as well as friends: Dan and Gerda James, Vernon "Steve" Prentice. former ball players, and all of the  Gallows Bay families.
Funeral Services will be held at 9 a.m., Tuesday, Oct. 12, at St. Peter's Anglican Church, Estate Sion Farm. Interment will follow at Kingshill Cemetery– Veterans Section.
Attendees are asked to wear face masks and observe all social distancing requirements at the church and cemetery.