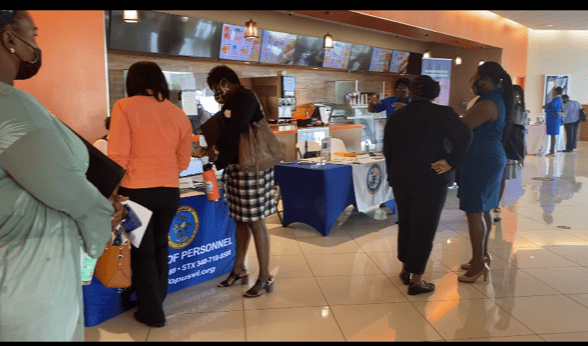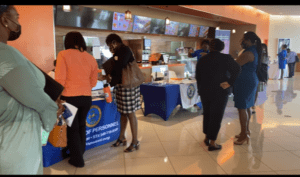 The Governor's 2021 Workforce Development Summit aimed to meet people where they are and let Virgin Islanders know what resources, jobs and careers are available right here for job seekers and businesses. Held Wednesday in Caribbean Cinemas at Sunny Isle on St. Croix, there were several theater rooms filled with job seekers, business owners, key stakeholders, policymakers, career, and technical educators, personnel directors, and managers ready for a full day of workshops, resume builders, a job fair and more.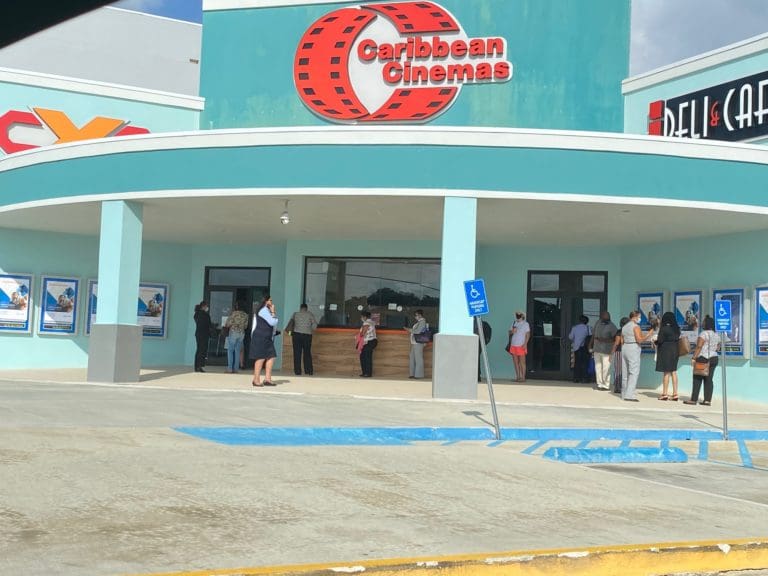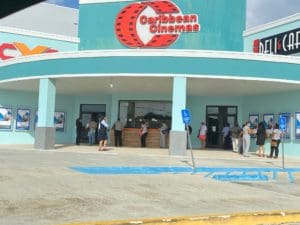 As attendees walked into the summit, they were checked in, asked a series of short work-related questions to better understand what workshop would be most appropriate, and asked for their vaccine card, a requirement in order to participate. Presentations were held between 8 a.m. and 3 p.m. Then between 3 p.m. and 5 p.m. a job fair took place where some employers were interviewing on the spot. There was also a station to help with building a resume.
Gov. Albert Bryan, Jr. who also gave a presentation during the summit, spoke about seizing opportunity, adapting and perspective. Bryan said, "Change your perspective, find the opportunities, seize the opportunities, and do what you need because we live in one of the best places in the world."
V.I. Workforce Development Board Executive Director Sonia Boyce, one of the summit's organizers, said that in 2019, the first year the summit was held, it was more of a "registered apprenticeship program." In 2020, the event was canceled due to COVID-19, and now it has returned with restrictions for safety.
Boyce said, "Gov. Bryan made it very clear that he wanted it to happen and the importance of getting people back to work and to provide the training opportunities." Boyce said Bryan emphasized the need to meet people at the level they are at and to be able to train them.
"We wanted to make sure that the people of the Virgin Islands know what is available to them so that nobody has to ever say that that there is nothing to do here and that they have to leave," said Boyce.
"First, we must let people know what we have available for them. The summit is like the call to action."
Boyce said that so far, the feedback has been extremely positive. "If a child or a young person doesn't know what to dream about or even visualize or fantasize because they don't know something is available to them. They cannot see it if they cannot imagine it and they cannot live it. To be able to do that, visualize and to see it and to see themselves doing it, that's where we want to take the Virgin Islands community," said Boyce referencing one of the workshop presentations.
The summit also shared best practices, resources, training programs, and incentives available to build a talent pipeline reflective of the Virgin Islands. Attendees were able to learn how the V.I. Department of Labor is creating more result-based workforce systems and the latest outreach methods being used to connect with the most vulnerable in our community. It also provided the opportunity to meet some of the partners that the V.I. Department of Labor is collaborating with to address specific employment needs that will help advance economic development and sustaining the economy.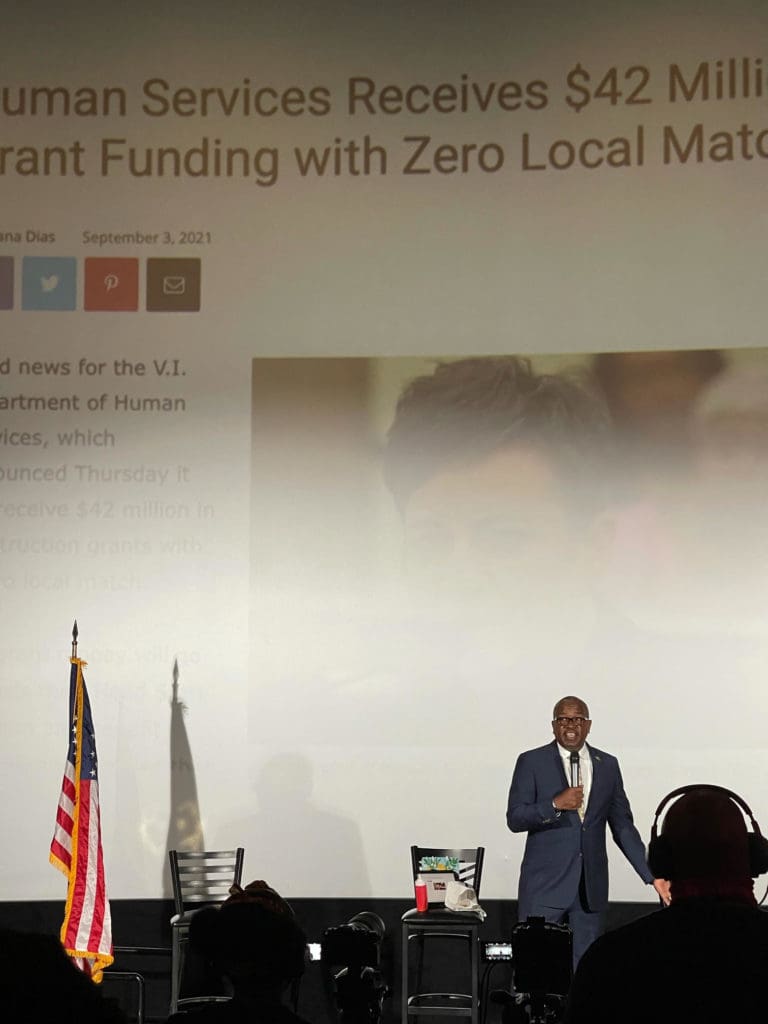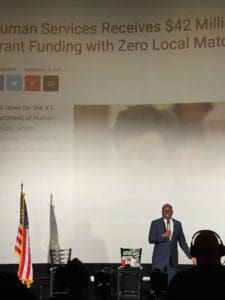 The summit was a collaboration between Governor Albert Bryan Jr., the Office of the Governor, the V.I. Workforce Development Board, and the V.I. Department of Labor. This is the second year the summit has been held and the theme this year is "Getting Our People Back to Work: Reengaging and Rebuilding a Thriving Workforce."
If you missed the Governor's 2021 Workforce Summit, the workshops are available on the Government House Facebook page.
The Governor's 2021 Workforce Development Summit is continuing its tour for St. Thomas and St. John on the following dates:
– St. Thomas on Thursday, at the Caribbean Cinema at Estate Thomas from 8 a.m. to 5 p.m.
– St. John. on Friday, at the Cleone H. Creque Legislative Conference Room from 9 a.m. to 1 p.m.
To register, interested attendees can visit www.vidol.gov/workforcesummit2021.