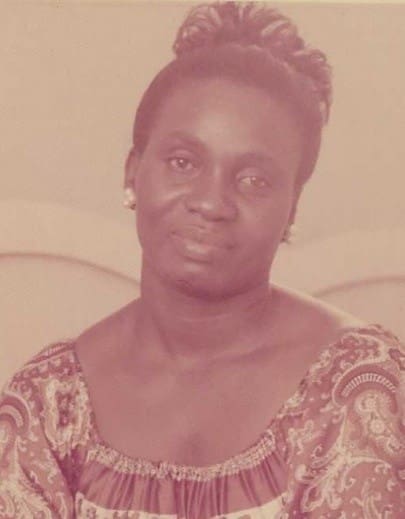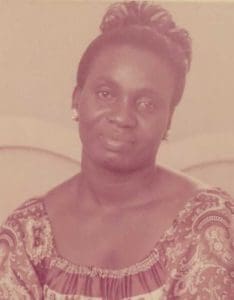 Idalia Peters Magras, also known as "Ruby," of Estate Catherine Rest died on Tuesday, Sept. 7. She was 85 years old.
She was preceded in death by her mother, Selena Gladys Simmonds; father, Raymond Hezekiah Peters; grandchildren: Syndia and Randall Jr.; sisters: May Rose Peters and Iantha David Finch; brothers: Clarence and Alphonse Peters; brother-in-law, Victor Branigan; and special friends: Milta Dula and Esther Rosado.
She is survived by her daughter, Sonja Harris Nowack; sons: (Magras) David Sr., Gregory Sr., Horace Sr., Randal Sr. and Rodney Joseph; and grandchildren: (Magras) David Jr., Natalie, Michael, Suni Lyndia, Gregory Jr., Maria, Antoine, Shardae, Gabriella, Horace Jr., J'Nelle, Jamar, Kendall, Chase, Jareem, Justyn, Ohmanni, Jaimelly, Michelle, Idalia, Flavel, Louis, Mario and Ana Marie, Aldaa-Ra Stanley, Jamellia Sanusi, Ruksha and Sabihah Joseph, O'Shaeney P. Felix, David Jr. and Jonah Nowack.
More survivors are her great-grandchildren: (Magras) David III, Kianna, Makayla, Kai, Kimora, Shiloh, Antoine Jr., Adonis, Kiara, Brianna, Indya, Ahmeenah, Horace III, Ramaj, Solé, Kendall, Kason, Jaden, Ava, Osiris, Leana, Flavel Jr., Milina, Melania, Kaylim,, Aldwin Codrington, Talief and Natalia Pryce, Kaydia Smith, (Lima) Alina, Syndia, Aiyanna, Analise, (Hutchinson) Jacobi, Jniah, Jayla and Jzyra, Andrew Jr. and Mahayliah Joseph, (Huggins) Ma'Kiema, Ma'Kiesha and Mason, Idel Christian, Ziyir Lake, Zamir Rivera, Jordan and Yei'lymar Perez.
She is also survived by great-great-grandchildren: Amirah and Alayna Ponce, and Melody Rivera; sisters: Gwendolyn Branigan and Marion Peters; brother, James A. Peters; special niece, Averil "Linda" Simmonds; daughters-in-law: Iris, Ana and Vicky Magras, and Shevaun Joseph; son-in-law, David A. Nowack Sr; sister-in-law, Isabelle Peters; special friend, Otto Gittens Jr.; special cousin, Miriam Archibald Samuel; caregivers: Sharon Fredericks and Michelle Torres; and special friend and caregiver, Andrea DuBois.
Other survivors include a special acknowledgment, the Brewster family; cousins and relatives: the Archibald family, Williams family, Hendricks family, Simmonds family, Acosta family, Ramos family and Knight family; other acknowledgments: Department of Education, Diedre Carver, St. Mary's Catholic School staff, Judith Nelson, Pastor Williams and Lauraleen Knight; as well as other relatives and friends too numerous to mention.
A viewing will take place at 9 a.m. followed by a funeral service at 10 a.m., Wednesday, Sept. 22, at Lord God of Saboath Lutheran Church, Christiansted. Interment will be at Kingshill Cemetery.
Due to the COVID-19 pandemic and public health regulations, all attendees must wear a mask and adhere to social distancing.