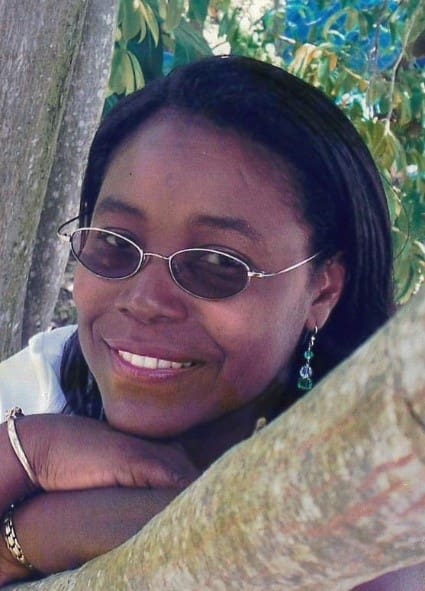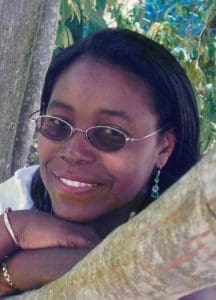 Frances Cecelia Powell died on Saturday, Aug. 28.
She is survived by her husband, Earl Powell; son, Garvin Powell; daughters: Sabrina Powell and Earleen Pruss; sisters: Martha Lewis, Rita Mascal, Anaclette Francois, Coreen Delsol and Nora Phillip;  brothers: Sills Lewis, Albert Lewis and Hennis Lewis; work family: Joel Holt, Jackie Holt, Jerri Farranti and Jay Sheen; special friends: Mary Payne, Phillip Payne, Mr. Providence, Alan Alexander, Joan Alexander and Rosemary Grey; and nieces: Jennifer Lewis, Celia Ambrose, Judith Lewis, Natalie Victorine, Natalie Byam, Marcia Mason, Joscia Sackey, Takie Thomas and Hazel King.
She is also survived by other nieces: Adisha Francois, Lorina Lewis, Tavania Lewis, Vernelia Lewis, Narrous Lewis, Velia Lewis,  Maydine Alcid, Joan Phillip and Gloria Phillip; nephews: Hudson Lewis, Hassani Francois, Aaron Delsol, Kelvin Lewis, Michael Victorine, Shawn Lewis, Natt Lewis, Simson Lewis, Ronald Lewis, Kurt Byam, Jereme Lewis, Garrison Lewis, Carbert Lewis, Simbert Lewis, Vibert Lewis and Gregory Lewis; and brothers-in-law: Addison Francois, Franklin Delsol, Eastern Mascal, Clyde Powell, Kennedy Powell, Curtis Edwards, John Small, Calvin Fahie, Hollis Greenidge, Grantly Headley and Edred Ward.
Other survivors include sisters-in-law: Mary Teresa Lewis, Deserie Lewis, Deltina Lewis, Carmel Powell Liburd, Carol Powell Small, Leola Powell Bedford, Sandra Powell George, Yvonne Powell Fahie, Valdora Powell, Iona Powell Headley, Claudette Powell Greenidge, Sandrene Powell Ward, Rubina Powell Ward, Milicent Brownie, Joan Powell, Sheila Edwards, Laverne Edwards Perrier, Glennis Edwards and Beverly Edwards Kone; as well as other relatives and friends too numerous to mention.
A viewing will take place at 9 a.m. followed by a funeral service at 10 a.m., Thursday, Sept. 16, at St. Ann's Catholic Church. Interment will be at Kingshill Cemetery.
Due to the COVID-19 pandemic and public health regulations, all attendees must wear a mask and adhere to social distancing.