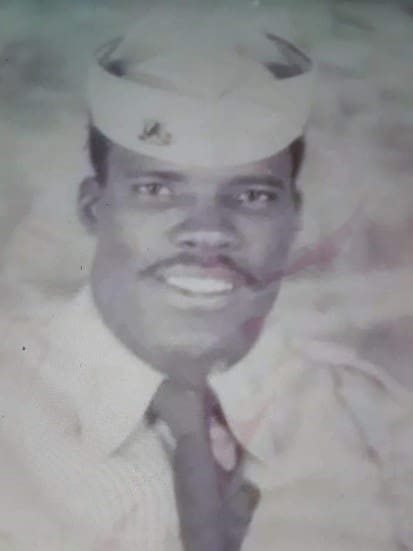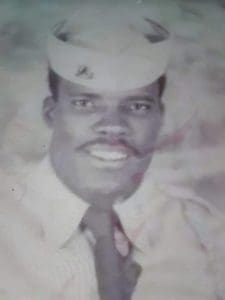 Leslie Leander Meyers Sr. of Concordia, Frederiksted, died on Saturday, Aug. 21. He was 90 years old.
He is survived by his daughters: Joyce Meyers-Sutton and Gaynell Meyers; sons: Leslie Leander Meyers Jr. and Wilfred Schouten Sr. (stepson); grandchildren: Kareem Richards Sr., Felicia Sutton, Leon Meyers, Roger Martin, Wilfred Schouten Jr. and Krystal Schouten; and great-grandchildren: Dondre, Kareem Jr., Khareisha, Lynesia, Khaleem and Kalani Richard, Leon, Celesia, Celeah, Alex and Zion Meyers, Marc Anthony, Amiya and Justin Martin.
He is also survived by nieces: Joyce Ferguson, Loretta and Rosetta Allen, Gloria Allen-Joseph, Delores Allen-Copeman, Esolina Allen-Harrison, Sonia and Chrystal Meyers, Gwendolyn Meyers-Ogarro, Elouise Meyers-Stephens, Brenda, Myrtle, Jennie, Beverly and Renae Meyers and Rosina Simmonds; nephews: Ohenio Jr., Maurel, Gary, Anthony, Ernie, Calvin and Ohenio Devaris Meyers, Mario Wallace and Rodney Browne; great nieces and great nephews too numerous to mention; son-in-law, Everette Sutton; stepdaughter-in-law, Jean Schouten; and sister-in-law, Jane Meyers.
Other survivors include cousins and other relatives: the Meyers, (Tortola/St. Thomas/St. Croix), Barnes, Warners, Hendricks/Smiths, Fawkes, Bartleys, Hendricksons, Milligans, Ballantines, Samuels, Powells, Jacksons, Edneys, Clarkes, Claxtons, Browns and Challengers (St. Kitts and Nevis); special friends: Otis Steinmann, Frank Richardson, Eric Lynch, O'Neil Abel, Richard Schrader Sr., Eleanor Schrader, Ricardo Graham, Drummer Boy, Grenville (Mackrel) James, the Bruce family, the Brown family and the Frederiksted Fish Market gang; as well as other relatives and friends too numerous to mention.
Special thank you to the staff at Gov. Juan F. Luis Hospital and Continuum Care Inc.
The viewing will begin at 9 a.m. followed by the funeral service at 10 a.m., Thursday, Sept. 16, at St. Paul's Anglican Church, Frederiksted. Interment will be at Frederiksted Cemetery.
Due to the COVID-19 pandemic and public health regulations, all attendees must wear a mask and adhere to social distancing.