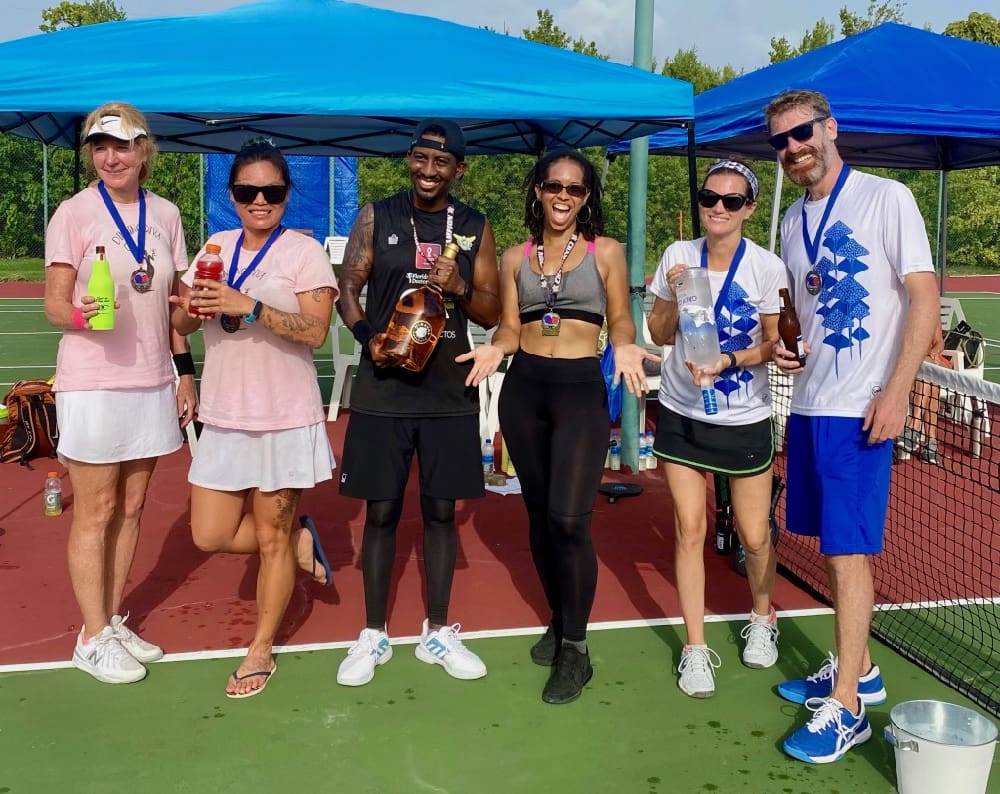 A sport that has made it from the mainland to the U.S. Virgin Islands is grabbing the attention of a group of locals and visitors and, despite its name, it doesn't involve throwing around a vegetable. "Pickleball" combines tennis, badminton, and ping-pong all in one, and it's growing in popularity in the territory.
According to the USA Pickleball website, "pickleball" was invented in 1965 on Bainbridge Island, a short ferry ride from Seattle, Washington.
The game is played with a paddle and a plastic ball with holes and can be played as doubles or singles. The net is two inches shorter than a tennis net and played with a paddle bigger than a ping pong paddle but smaller than a tennis racket. The sport is played on a 20- by 44-foot court, the ball is served diagonally, and points can be scored only by the side that serves.
It is not clear as to how long ago the sport arrived in the Virgin Islands, but the lead organizer of the "Pickle Ball Tournament," Pickle Ball Committee Chair Linda Midlikowski suspects two years ago.
"I fell in love with the sport and never played tennis," said Midlikowski. The first tournament took place on Aug. 21 and was such a hit that there are plans to have another tournament in December or January.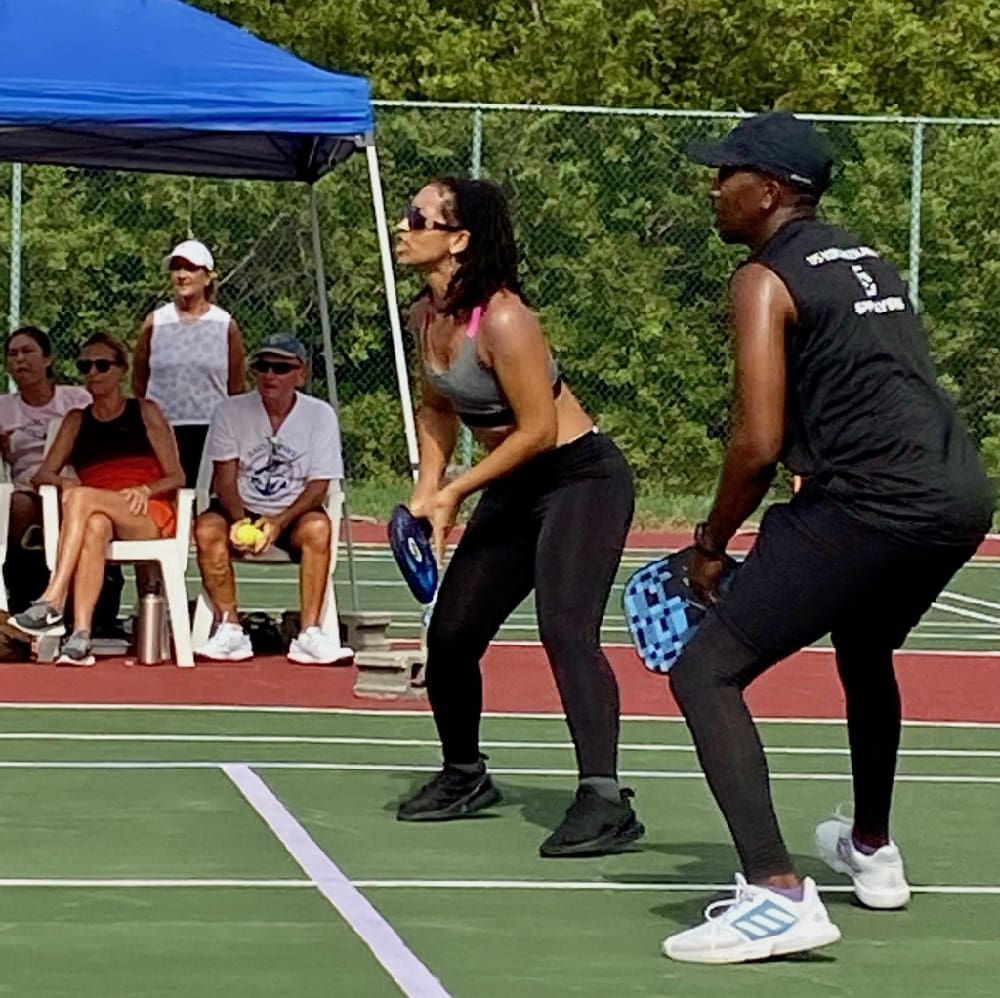 "I know that they were playing pickleball on the other side of the island, and I thought it would be a great thing to get everybody together and put a tournament together, and we did it in one month," said Midlikowski. The St. Croix pickleball committee members are Linda and Don Midlikowski, Jackie and Harry Bunn, and Dave Follman.
During the tournament, 12 teams went head-to-head to compete for prizes, medals and participants went home with a backpack filled with goodies. Midlikowski said that the turnout was great and brought some good outdoor fun. Concession stands serving food and other observers came out to support the event.
The winners of the Pickle Ball Tournament were:
– First place: Jayson Williams and Elle Abraham
– Second place: Mayya Kawar and Brandon Rausch
– Third place: Judy Leonardis and Alice Kuo
Abraham, one of the tournament winners, said, "I started playing pickleball two weeks ago, but I have played tennis before."
Many of the players have played tennis before, while others just like Midlikowski have never picked up a tennis racket.
Midlikowski said, "St. Croix pickleball was developed to share information, friendship, knowledge and enjoyment of outdoor pickleball to new and seasoned pickleball enthusiasts." The sport is great for all ages, and it is much easier on the body given the playing area is smaller than a tennis court.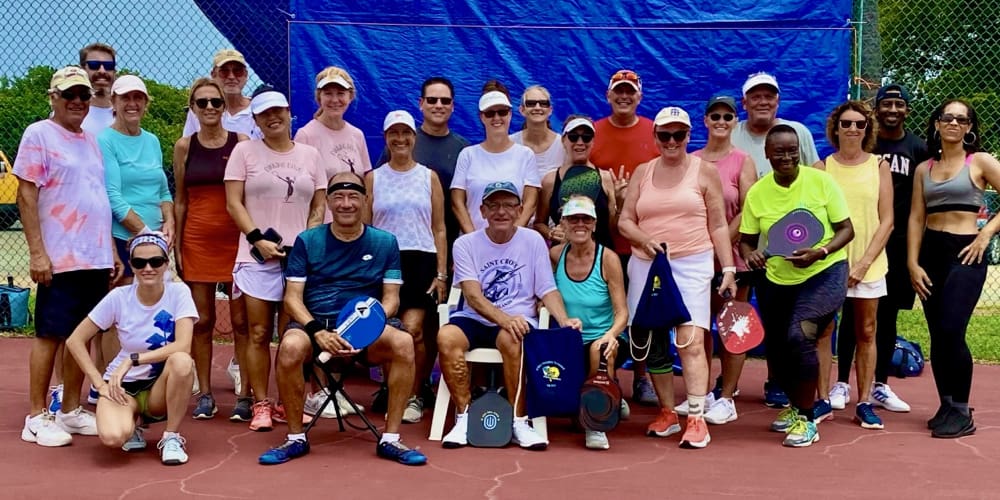 The goal, Midlikowski said, is to add more pickleball courts so that more people can enjoy the sport.
"This means, repaint, reline, and the purchase of some permanent pickleball nets," she said.
Anyone interested in learning how to play pickleball or in donating towards improving the pickleball courts can contact Linda Midlikowski at 340-473-0215.