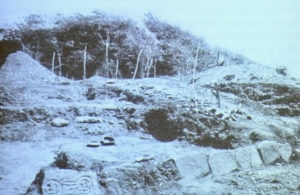 Gov. Albert Bryan Jr. has proclaimed August 9, 2021 International Day for the World's Indigenous People, as an occasion for U.S. Virgin Islanders of indigenous Amerindian Caribbean descent to reaffirm their ties to the original people of the Caribbean and the United States, their cultural ties with indigenous people, and their traditions and heritage with their kith and kin throughout the Caribbean, Americas and the world.
The U.S. Virgin Islands were home to the Taino, whom Christopher Columbus encountered at Salt River St. Croix in 1493. Artifacts from their culture abound throughout the territory and some residents trace ancestry back to those pre-European people.
The United Nations created the annual commemorative day in 1994 and strengthened the resolution in 2007 with the creation of the Declaration on the Rights of Indigenous People social contract. The theme for this year's international celebration is "Leaving No One Behind: Indigenous Peoples and the call for a new social contract."
"All citizens of the diverse ethnic and cultural communities in the territory are invited to acknowledge and celebrate the vital individual, community and institutional contributions of indigenous Caribbean amerindians and all Indigenous people of the world to the economic, political, cultural, scientific, educational, spiritual and religious life of the territory," Bryan said in a press release about his proclamation..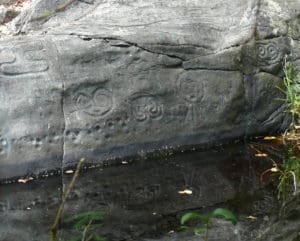 "Indigenous Amerindian people of the Caribbean have contributed to the national tradition of every aspect of our society, from agriculture and science to business and the arts," Bryan said. "As the international community celebrates and commemorates the UN's International Day for the World's Indigenous People, we recognize the need to honor their history, culture and essential roles within the American and Virgin Islands heritage narratives."
For more about the Taino in the region and the USVI, see:
Genetic Study Finds Taino Live on in Modern Caribbeans
Taino Today Part One: Descendants Challenge Outdated Extinction Theory
Taino Today, Part 2: Phillips Seeks to Raise Awareness of Taino Ancestry
Taino Today, Part 3: The Phillips Family Has Gained Recognition
Taino Today, Part 4: Recent Discoveries at Cinnamon Bay Show Presence of Early Indigenous Culture