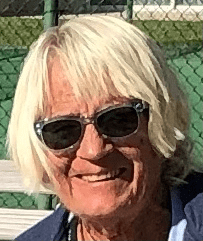 Marla (Hanson) McClung was born July 23, 1954, to Harry and Vernice Hanson in Langford, S.D., where she lived until 1962 when the family moved to Aberdeen after the death of her father.  Marla graduated from Aberdeen Central High School in 1972.  She then accepted a job offer from the VA Hospital in Sioux Falls, S.D., where she was the secretary for the Dental Clinic.  She transferred to the U.S. Post Office in 1980 where she was an automated
mail sorter.
On June 18, 1983, Marla married Dan McClung.  In addition to working hard, they travelled extensively.  They found Paradise on St. John, U.S. Virgin Islands, and in 1997, they moved to St. John full-time, and bought a custom embroidery company.  They created shirts, hats and countless other articles of clothing for the tourist industry in the area.  Dan passed away Nov. 12, 2008, and Marla continued to run the business.
After experiencing two hurricanes in 2017, Marla decided to retire and continued to live on St. John.  In June 2020, Marla moved back to the States.  She stayed with her sister and husband in Sioux Falls until cold weather threatened.  She then drove to Corpus Christi, Texas, and made her home on Padre Island.
She had unexpected surgery for Stage 4 colon cancer on February 11, 2021.  She underwent chemotherapy, but after a valiant fight, she succumbed to the cancer on July 13 at a local hospital in Corpus Christi.
Marla is survived by her sister, Janet Oltman and husband Jeff; nephew, Carl Oltman and wife Megan, all of Sioux Falls; niece, Laura Oltman of Austin, Texas; aunt, Anna Jean Foote of Britton, S.D.; and numerous other family members.
She was preceded in death by husband, Dan McClung; brother, Keith Hanson; and her parents.
Graveside services will be held at 1 p.m., Aug. 7, at the Highlanda Cemetery in rural Langford, S.D.