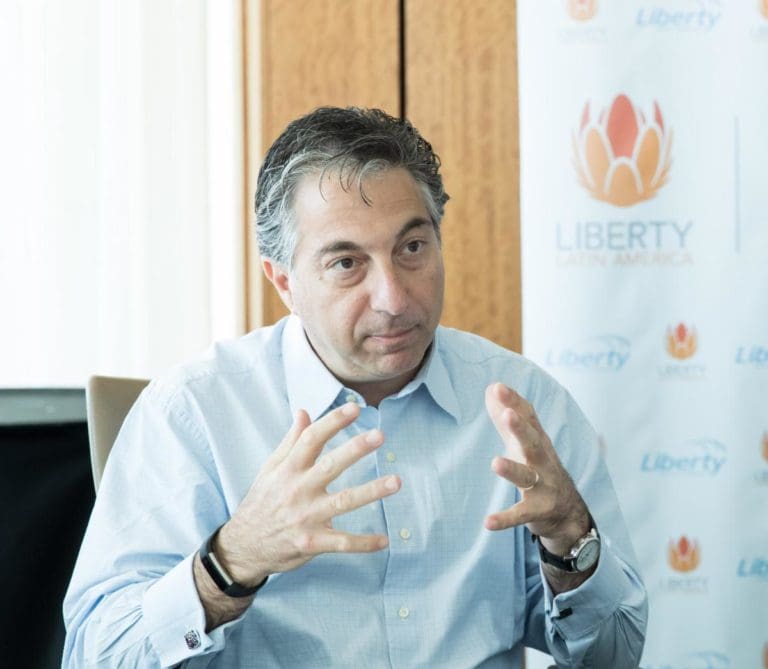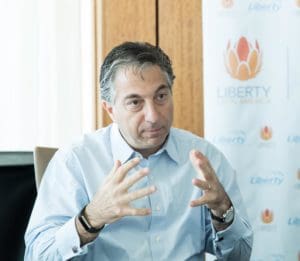 The V.I. Economic Development Authority hosted a webinar called "AT&T to Liberty Mobile USVI Transition" Wednesday where Liberty Mobile USVI CEO Naji Khoury fielded questions raised by the public since the transaction was completed in October of 2020 and Liberty Mobile acquired AT&T's customer base.
The transition from AT&T to Liberty Mobile is a two- to three-year undertaking that Khoury said is a slow process by design. He acknowledged various public concerns at the beginning of the process but said most of those have now been dealt with.
Now, Khoury said Liberty Mobile USVI is focused on meeting the needs of the community and gaining the public's trust. While many may not be familiar with Liberty Mobile USVI, he said the company is part of a larger corporation called Liberty Latin America which is well known and reputable.
Liberty Latin America has "tons of experience" partnering with governments, undergrounding cables, and is located throughout the Caribbean, Khoury said. This bodes well for U.S. Virgin Islanders, he stated, because both Puerto Rico and the Virgin Islands hold large shares of the company's market in contrast to AT&T.
Before the transaction, Khoury said AT&T did not cater to servicing the islands, "whatever usually happened in the United States, would happen here. It was literally the afterthought."
But Khoury said that is not the case with Liberty Mobile USVI, "because both territories, Puerto Rico and the Virgin Islands, are going to be very important for Liberty Latin America and represent more than a third of the total income of the company. That means these markets are very important and with a heavy local focus. So, whatever makes sense for Virgin Islanders, we are going to do it."
Liberty Payment Process
"Nothing has changed," Khoury said. He gave a list of various ways in which customers can pay their bills: visit a firm with locations across the territory; if already a customer, dial 611 from your device; through the AT&T phone application which will direct you to Liberty Mobile USVI's website for payment processing; and by dialing 1-800-331-0500.
Coverage Updates on Dead Service Areas
The challenge for any mobile provider is coverage, Khoury said.
"In order for us to improve our coverage, two things have to happen. … First, we need to be able to erect new towers and cell sites," which require many levels of bureaucracy, said Khoury.
"We are in the process of erecting many towers in the territory. But unfortunately, the process is a bit slow," Khoury said. "The second part that needs to happen as you build and erect cell site towers, you need to get to those towers preferably fiber optic cable."
The cable allows for a larger capacity of users to utilize that cell site tower location, which in turn improves speed and capacity while making the network more resilient. Khoury said the company is seeing as much as 80 percent more consumption from newly erected cell site towers, "meaning there was a need."
Still, there are several "areas of opportunity" in the territory that Khoury said receive poor or no service, like Sion Farm, Queen Bay, Sally's Fancy, and Coral Bay.
"It is not that we don't know about these areas and don't want to invest in the territory and improve coverage, we are willing to do all that. It's just a long process," Khoury said.
International Charges Due to Proximity to BVI
Customers on St. John have complained about excessive roaming charges due to the close proximity of the British Virgin Islands.
"This is happening because the coverage on St. John is weak, and the phone detects a better network, and it moves to better coverage," Khoury said.
To stop this from happening Khoury said customers must go into their device and disable roaming, "you may not get coverage at the moment, but you can avoid that."
In the interim customers can call the company if they find roaming charges on their bill and receive a credit, Khoury said, but "as we disconnect from AT&T's main network and have our own … we are going to be able to turn this roaming as if you were in the same network."
Phone Replacement, Warranty, or Upgrades
If you are Liberty Mobile USVI customer Khoury said you would visit a storefront and the process of handling phone replacements, warranty, or upgrades would be the same as if one was handling these tasks with AT&T.
If a phone or device is wanted that is not in stock, "as there is high demand for phones around the world right now," Khoury said the store will be able to request one be shipped to the location or the customer's shipping address.
While Liberty Mobile USVI can handle these transactions, Liberty customers should not expect AT&T to be able to service their devices or policies when stateside.