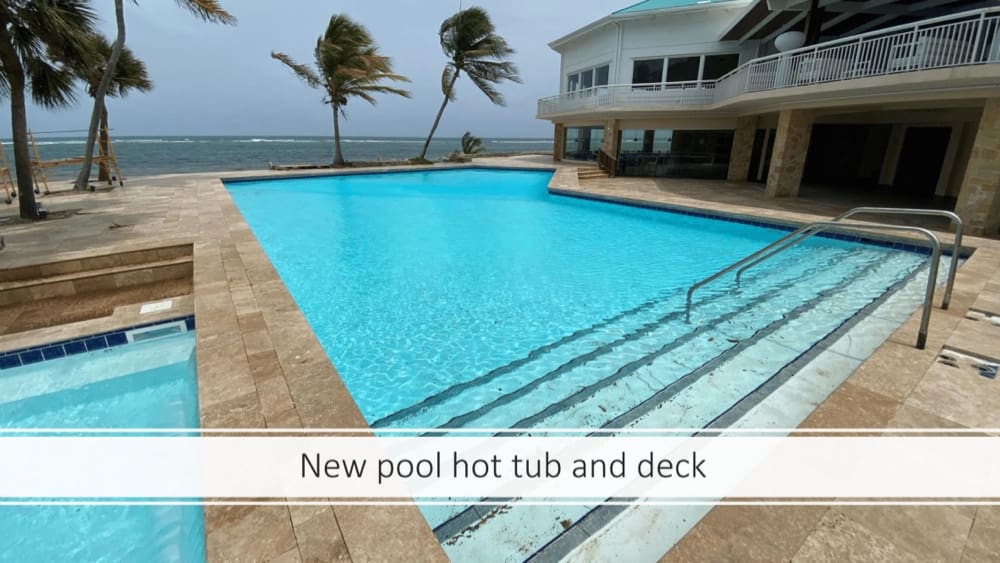 Guests of the Divi Carina Bay Beach Resort and Casino can expect a newly renovated pizza bar, pools, newly remodeled rooms, and other renovations when it reopens in the next few months, resort officials told the V.I. Casino Control Commission Thursday at the board's regular meeting.
"I'm pleased to advise that 200 rooms have been renovated, and the last set of 15 rooms are in its final punch," Divi Carina Bay Resort General Manager Dyal Sandhu said.
Resort officials expect the grand opening will be on Oct. 1, and although online booking won't be available on the resort's website until then, the resort has begun providing accommodations to guests.
Sandhu said the resort is currently facing high levels of sargassum seaweed on its beach. This has forced the resort to close the beach until the seaweed clears.
"A number of our guests have expressed disappointment and checked back out because of the smell of the sargassum," he said.
Due to the smell, Sandhu said they have booked guests in other hotels or moved them to the Divi Carina Bay Villas, which are further from the beach when those become available. The staff also has begun warning guests about the sargassum prior to their visit.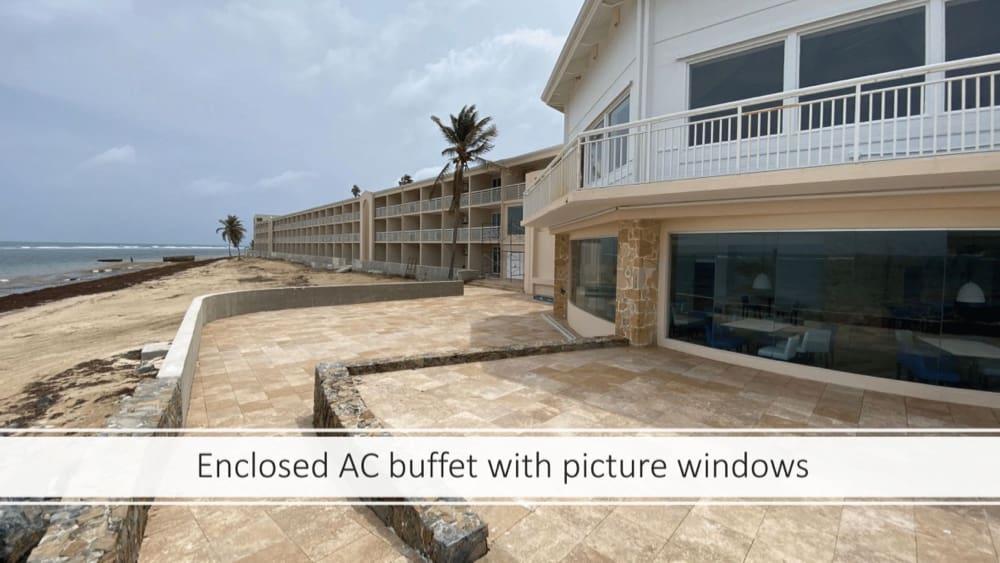 But other than the sargassum, Sandhu said, "we look forward to unveiling our newly renovated all-inclusive resort in the next few months."
After Sandhu's remarks, Susan Varnes, president of Treasure Bay V.I. Corp., provided an overview of some of the updates guests can expect. "Currently under construction is our pizza bar. You remember there was the pizza bar outside by the parking lot? It is now located by the pool area."
Other features guests will find include a fully enclosed air-conditioned buffet area, a new pool area with a whirlpool spa, new lighting installed across the property, a freshly paved parking area, and remodeled rooms and bathrooms.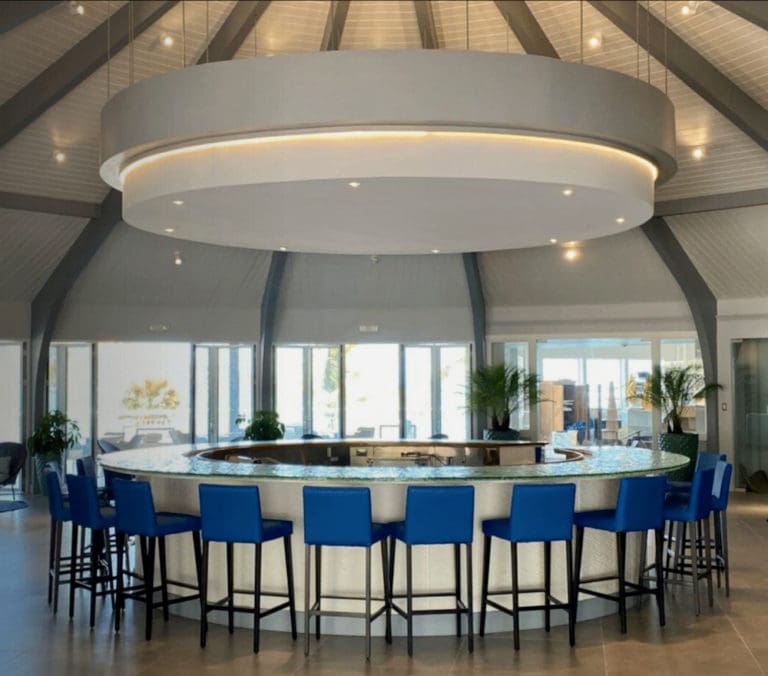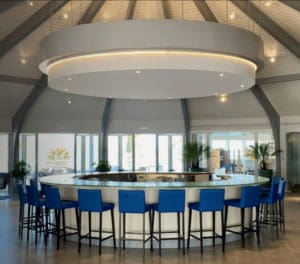 According to the resort's website, guests can also expect "six delicious restaurants and three lively bars, exciting entertainment, non-motorized water sports, miniature golf and driving range, two freshwater pools, a fantastic beachfront location, a gift shop, and concierge and tour services."
Currently, Divi Carina Bay has 25 full-time employees and a cleaning contracting company.
Casino Control Commission members said they were eager to see the property in person, to which Sandhu said, "We look forward to it."
V.I. Casino Control Commission members present were Chairman Marvin L. Pickering, Vice-Chairman Usie Raymond Richards, and Executive Director Selma Deterville-DaCosta.