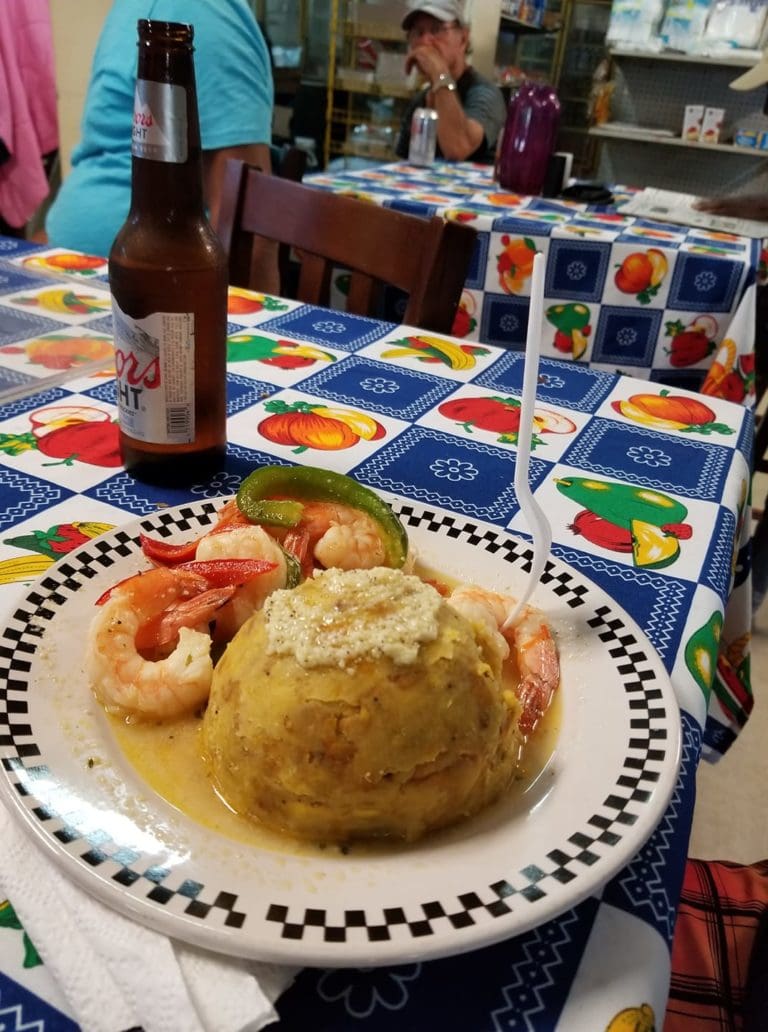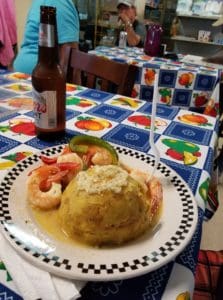 Pt. 2 of a series. See pt. 1 here.
Local eateries on St. Croix bring a melting pot of mouthwatering Caribbean flavors and delicacies. Even through the pandemic, new eateries, and a few restaurants that have been in existence for years, continued to feed the community. This is a testament to the resiliency of business owners to thrive even through adversity.
If you are wondering what a "Crucian plate" consists of you may receive a few different responses. Typically, a Crucian plate consists of four to five starches (seasoned or white rice, macaroni and cheese, stuffing, green fig banana, and cornmeal fungi), a salad that is mayo-based (coleslaw, potato salad), and a protein (chicken, fish, saltfish). Because the plate consists of mostly starches, be prepared to have what Crucians refer to as "itis" or an extreme sense of feeling sleepy due to how filling the food makes you feel.
If you are hungry for a taste of St. Croix but also have a sweet tooth, then "Sugar Rush Gourmet Confectionaries" on the Queen Mary Highway, close to the Barren Spot Village Mall is a sweet spot for you.
Sugar Rush is described by its owners Melanie and Phil Titre as an "intercontinental restaurant on wheels who offers awesome desserts and great drinks." The Titres have been in their restaurant location for the past four months, and Phil Titre has been in the food business as an executive chef for the past 27 years. Melanie Titre handles the specialty drinks and desserts, while her husband handles the food.
"The inspiration was that we wanted to collaborate with each other in our strong points," Melanie Titre said.
After relocating and working in the mainland, the Titre's then returned to St. Croix to open their business. Melanie started serving her sweet treats and specialty drinks at community events such as the St. Croix Festival Village, Agriculture Food Fair, and St. Patrick's Day, just to name a few. When the COVID-19 pandemic took impact, they decided it was the perfect time for them to venture out into opening their own food business.
When visiting Sugar Rush Gourmet Confectionaries, some of their specialties you should keep in mind are the amaretto ribs, Hennessy glazed salmon, sweet and spicy deep-fried snapper, and another best seller – Hennessy wings. Some of their signature, eye-catching drinks include adult and children's slushies and their popular mango and dirty lemonade.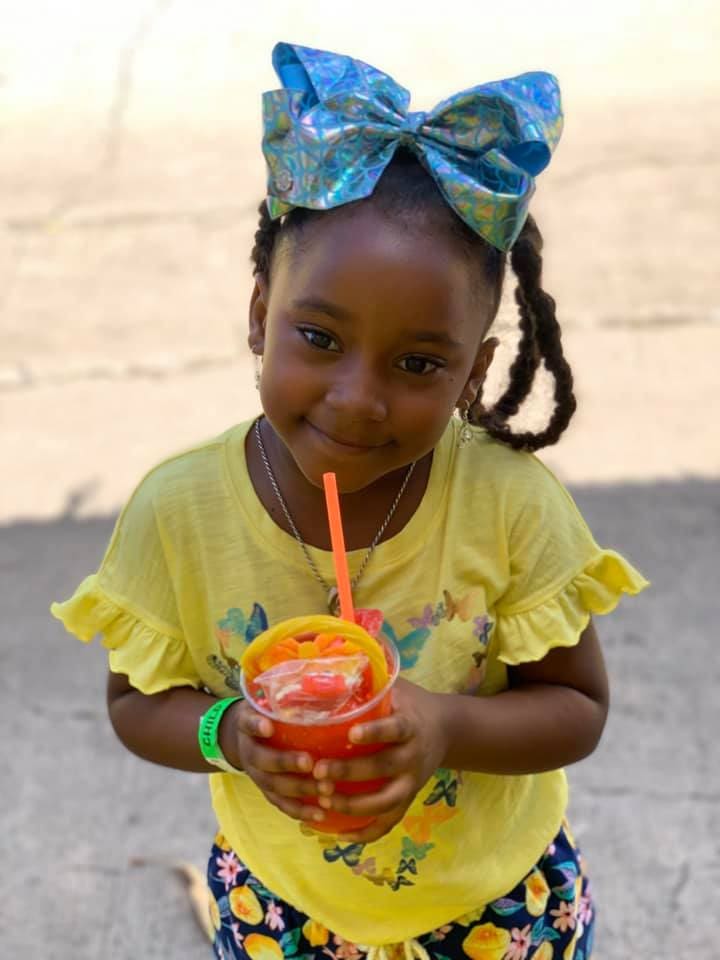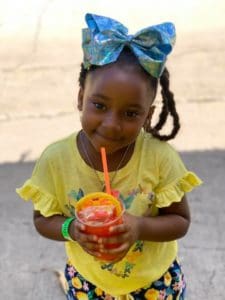 Sugar Rush Gourmet Confectionaries also cater private events and create delightful treat tables. If you are interested in ordering food or satisfying that sweet tooth you can give them a call at 340-713-7874 or check them out on their Facebook Page.
The Hispanic, Puerto Rican influence has impacted the way food is prepared in the Virgin Islands. Wanda Bermudez Belardo, owner of "J&W Grocery and Restaurant" has been in business since 1998 at its Richmond location. She is known for her delicious "Crucian-Rican" or Crucian cooking with a Hispanic flair style of cooking and some Dominican Republic influence. Wanda said that her style comes from her grandmother who has always been passionate about the kitchen. She caters and has catered for political events for years.
You can find an array of choices from saltfish to stew beef, but if you want something extra special Belardo recommends stopping by on Fridays and Saturdays. Their bestselling seafood salad is sold out instantly, and she may have lobster once it is in stock. J&W is opened from Monday through Saturday from 7:30 a.m. to 4 p.m., and you can call to find out the specials at 340-713-8100.
If you are ready to experience food and positive vibes, then you can check out "Island Vybez Deli Hub and Bakery." Owners Theo Sutherland and Jervain Richardson have created an "infusion of different foods, but with an Island Vybez twist."
The brand "Island Vybez" originally began with the "Island Vybez Party Bus" that he owns with another business partner Bobby Ferris, and they have hosted many parties in a party bus setting. He is also known for "Island Vybez Promotions" where they brought Jamaican vocal artist Shenseea to St. Croix, "Island Vybez Jouvert Troupe", and now Island Vybez Deli Hub and Bakery.
The brand name "Island Vybez" came from Sutherland wanting a catchy name for the bus. "I wanted something that reflected what I wanted to do, which was just wanting to create a completely new experience to island life. I wanted it to be a different vibe, a different experience," Sutherland said.
During breakfast hours at the deli hub and bakery, they serve bread, tarts, and other pastries that local businesses contribute, and local drinks. What they are known for is their breakfast being ready that at 5 a.m.
"Our menu changes every day; we do not have one standard menu with the same thing.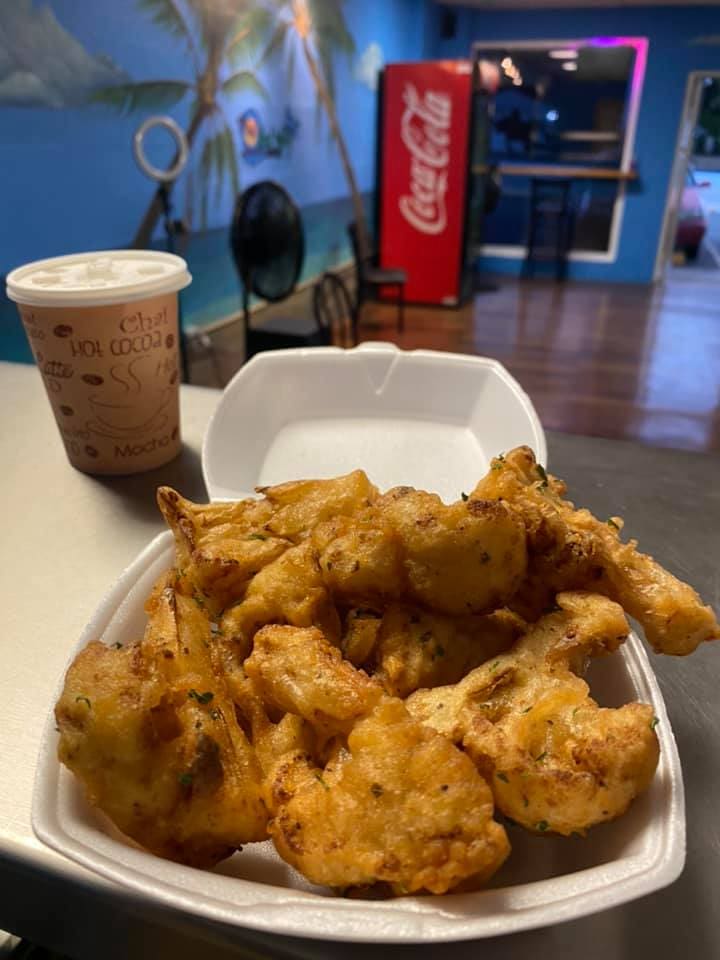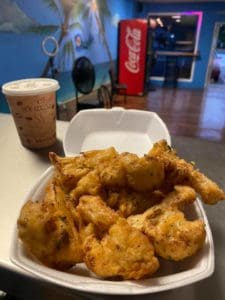 You can always visit our Facebook page, and see what we have to offer." Sutherland said that their best sellers consist of their pasta days (alfredo, rasta pasta, lasagna) and their "Island Vybez Sauce" which is the in-house sauce that goes well with their fried cauliflower.
You will also probably notice that you will frequently see the words "Island Vybez" before everything on their menu because they put their own twist on everything.
You can check out Island Vybez Deli Hub and Bakery from Monday through Friday from 5 a.m. to 6 p.m. Also, on Saturdays from 7 a.m. to 6 p.m. and for brunch on Sunday from 7 a.m. to 2 p.m.
You can also look out for another addition to Sutherland's resume. "Bliss Bar and Lounge" will be opened this summer, which will be an infusion of everything he has been working on.
For more on St. Croix dining, see: STX Restaurants Part 1: New Eateries Add Variety to Diverse Scene.