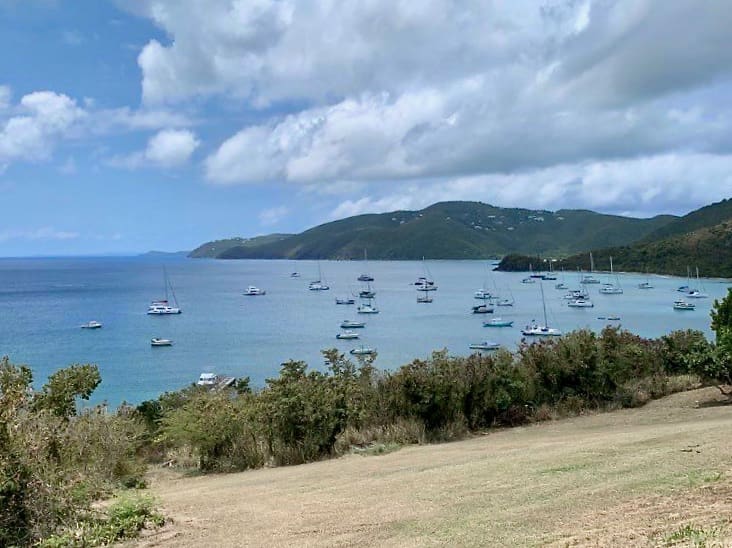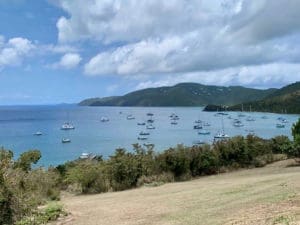 Volunteers from the University of the Virgin Islands Center for Marine and Environmental Studies recently installed new swim zone buoys and boat channel markers at Brewers Bay on St. Thomas to replace ones lost in hurricanes Irma and Maria. The effort was made possible through donations made in memory of Ron Johnson, former UVI professor. Johnson taught at UVI from 1985 to 1989 but always held UVI and Brewers Bay close to his heart.
When he passed away last December, Russel and Alice Silver organized more than a dozen of his friends and family to improve the beach in his honor.
"My students and I do sea turtle survey swims in Brewers Bay every week," said Paul Jobsis, Ph.D., Center for Marine and Environmental Studies director who coordinated the restoration project. "Restoring the properly designated swim zone and boat channel buoys increases the safety for all the swimmers at Brewers. It is great that the friends of Dr. Johnson took it upon themselves to make the improvements they saw were necessary," said Jobsis.
Ten new swim zone buoys and a pair of boat channel markers were installed in consultation with the Department of Planning and Natural Resources. CMES employees Shaun Kadison, Andrew McGregor and Paul Jobsis volunteered their time for the installation. Three additional swim buoys and the correct anchoring screws are still needed to complete the swim zone demarcation.
UVI is one of the few universities in the U.S. that has a beach on its campus. Since the hurricanes, UVI has been installing small white Styrofoam buoys to mark the location of the swim zone, but many boaters did not recognize their significance.
"Several close calls and complaints have been reported," said Jobsis. "This should help reduce the number of boat and swimmer incidents."
A plaque will be installed at Brewers Bay in memory of Ron Johnson. "Ron loved Brewers Beach," said Johnson's wife, Caryl Johnson. "We both have been blessed to have taught at UVI and experienced the beauty of this island, including Brewers Beach."