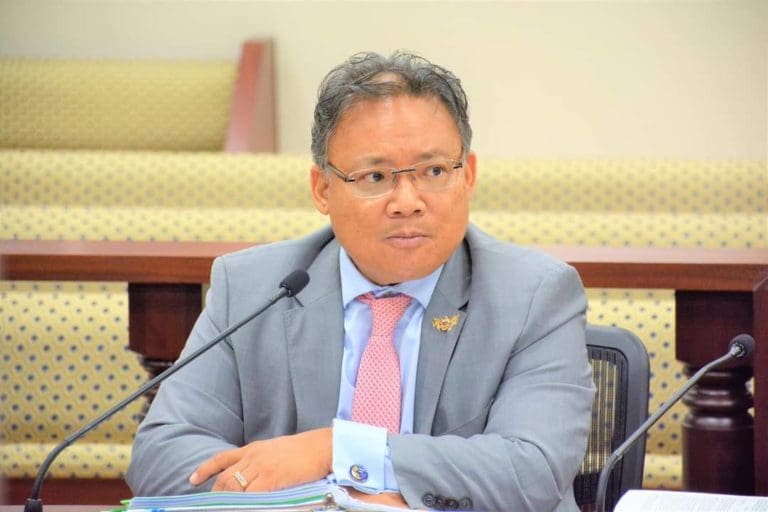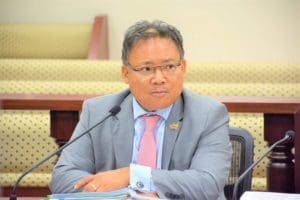 A budget hearing on Wednesday revealed over 40 Department of Licensing and Consumer Affairs vacancies stretched throughout department staff, distinct Trade Boards, and 12 other boards and commissions.
Department Commissioner Richard Evangelista said of the 50 budgeted positions paid from the General Fund, nine remain unfilled, including four staff positions for the Office of Boards and Commissions. Aside from budgeted positions, there are 33 empty seats across the 12 boards and commissions within the department. Evangelista said also "the Trade Boards are in dire need of board members."
"The lack of adequate staffing is a great obstacle to attaining greater results from the Department of Licensing and Consumer Affairs and expeditious outcomes for our customers, both internal and external," Evangelista said.
While some boards lack members, others like the V.I Board of Control of Beverages, which is supposed to regulate the manufacture, sale, and importation of alcoholic beverages, have no staff, Evangelista said.
"The Alcohol Control Board was responsible for the approval of all liquor licenses, warehouses for storage and aging of all fermented and distilled spirits and liquors in the territory as per Title 8 VIC Section 2," Evangelista said. But because the board lacked the proper staff, Evangelista said its statute was repealed and the powers of the board were transferred to the department's commissioner's office.
"There are some boards that do not have any active members, and if you actually go through the individual boards there are some boards with members whose terms have expired. However they sit on boards. Until replaced, they continue to serve," Evangelista said. "I think those persons would like a break."
Sen. Marvin Blyden said there are many individuals who have not been able to obtain various licenses because the boards and commissions do not function without the requisite members.
Filling all the vacancies would eliminate only half the problem, as the department must tackle another obstacle: license issuance software.
While the department aims to issue a business license within 10 days, this is rarely the case, as Evangelista said the licensing software does not have an "active tickler system to notify a licensing officer that an application is complete."
Because of this, a licensing officer must check as many as 300 pending licenses per day to verify if the application is complete for processing, Evangelista said. He added the department has now tasked its software vendor to develop a "tickler system."
Even with an antiquated system, Evangelista said the Division of Licensing approved 5,302 businesses so far during fiscal year 2021 – 600 new businesses and 4,702 renewed businesses.
The department also requested a Fiscal Year 2022 budget of more than $4.6 million, an increase of nearly $700,000 from its FY 2021 budget appropriation. For the department's proposed FY 2023 budget, more than $4.7 million was requested, an increase of more than $55,000 from its proposed FY 2022 budget appropriation amount.
Separately, the committee also heard from V.I. Public Broadcasting System officials about a requested FY 2022 budget of nearly $4.5 million.
Sens. Blyden, Samuel Carrion, Dwayne DeGraff, Donna Frett-Gregory, Javan James Sr., Janelle Sarauw, and Kurt Vialet were present for the budget hearing. Additional senators who are not committee members were also present.