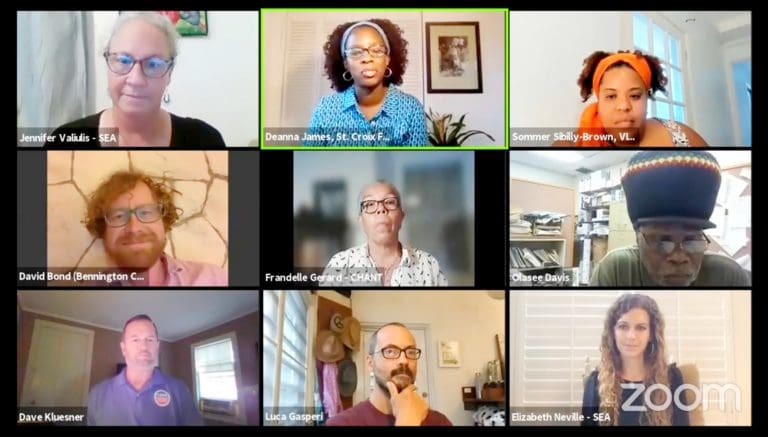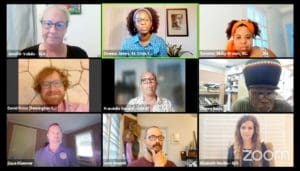 The St. Croix Foundation for Community Development, along with various nonprofit partners, hosted the second segment of an ongoing series of town halls spurred by environmental concerns surrounding Limetree Bay refinery. (See: Residents Speak out at Virtual Town Hall on Limetree Refinery)
During Thursday's virtual town hall farmers came to share their experience of growing food alongside a refinery that, without warning, can spew oil onto their crops, leach oil into their soil, and contaminate residents' water supplies. (See: Limetree Bay Refinery Suspends Operations After Second Oil Release Impacts Cisterns)
"We had Limetree rain oil on us," co-owner of Mystical Farms Lindsey Simmonds said. "I worry about maintaining the health of my soil. I don't have to build the health of my soil, but my soil would absorb the oil that fell from the sky like nothing. And we have wells all over the rainforest, so we have to protect that water."
As a precaution, Simmonds said, on the farm all water is tested before being used, and though the refinery did impact the water supplies of several residents, the farm's water has not been impacted yet.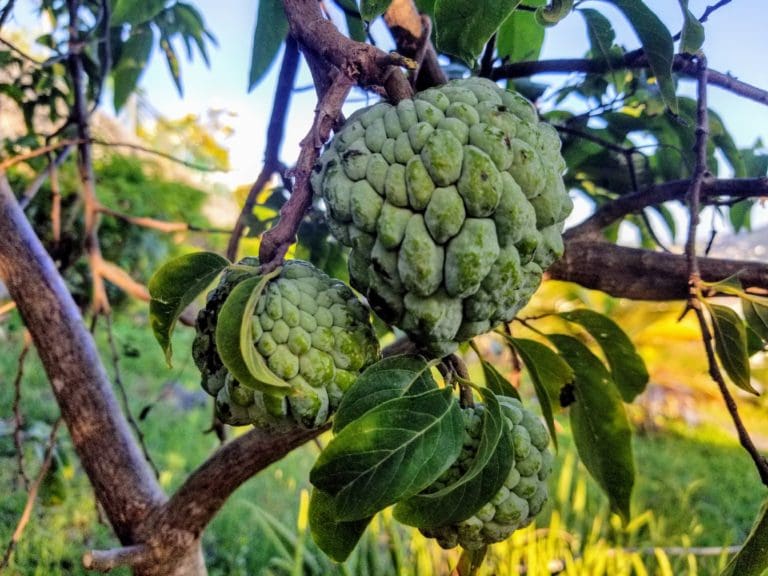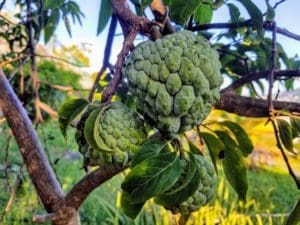 "But I'm going to say yet," Simmonds said, insinuating that it would only be a matter of time before oil from the refinery found its way into her soil and subsequently her food. "Something like oil in your soil changes the pH levels in your soil, which can wreak havoc on everything that was planted."
Simmonds added that as a co-owner of a landscaping business she has witnessed damage done to other properties, specifically certain trees around the island. "We did see around the island where it was impacted and how bad it was impacted. This is a serious concern."
David Bond, who has made it his life's work to study oil spills and their imprint on the environment and government, said this volatile relationship between the refinery and agriculture is one that started in the early 1960s when industrialization was brought to the U.S. Virgin Islands. (See: The First Green New Deal: VI Corp on St. Croix (Part 1))
Bond, along with other panelists, told the public about how farmers protested the industrialization of the south shore of St. Croix in the 1960s and how the opposition to VI Corp in the 1930s was, he felt, misadvised. (See: The First Green New Deal: VI Corp on St. Croix (Part 2))
When VI Corp was still operating between 1962 and 1963, there were very little food imports to the Virgin Islands, Bond said. "Ten years after industry is here, $60 million of food imports are required to support the Virgin Islands. Why does it go from zero to $60 million? Because nothing is being grown locally in that moment after agriculture is crushed."
Bond advocated for VI Corp and said the entity realized that "food is a public good and is something we all need and supports the community," and had programs in place that helped farmers meet a variety of needs.
"All of that was lost when industry not only arrived on the island but stomped out all investments in agriculture at the same time," Bond said.
St. Croix farmer Luca Gasperi said there isn't much that we can do about the past, but currently "we are basically poisoning our own small island."
"Freshwater, seawater, air, and soil are not a limitless resource. I am concerned with the level of toxins in the world, definitely locally we are seeing it, but we could reach a point when the soil has become so poisoned that we can't grow in it and that means that we won't be healthy anymore. We will get sick, and one could argue that maybe that is happening already," Gasperi said.
The next segment of the Engage VI Virtual Community Town Hall Series is scheduled for July 15 at 6:30 p.m. To register, visit the St. Croix Foundation for Community Development website.