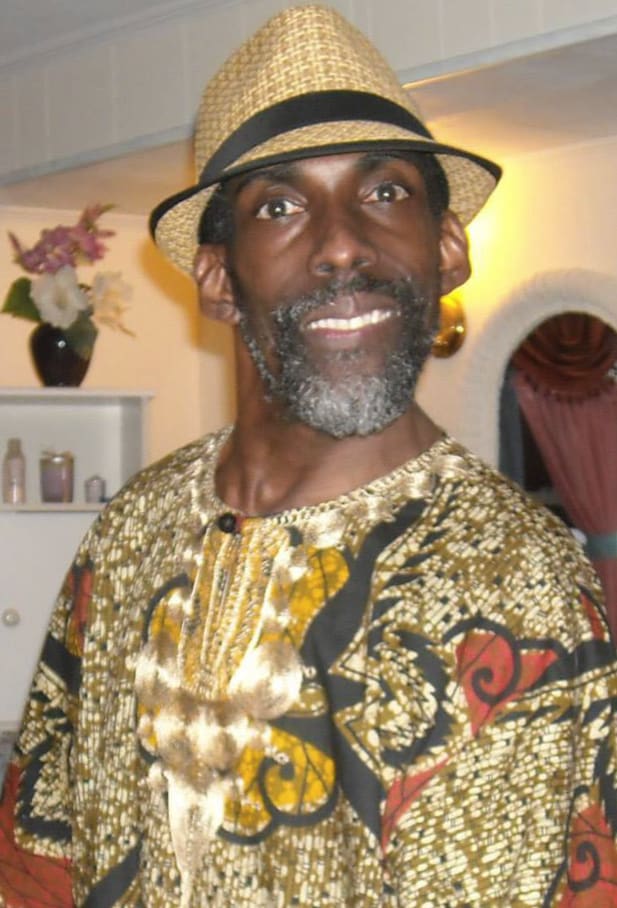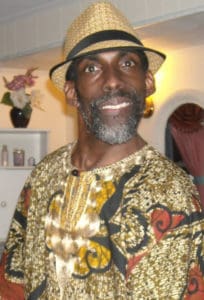 Crucian born, educated on St. Croix through high school, David L. Weeks spent more than 30 years on the mainland and returned to St. Croix in 2015 after an illustrious career abroad. Weeks shares his journey through the pages of his recent book of poetry, "Distant Drums."
As a youngster growing up with cerebral palsy, Weeks encountered disrespect. In his poem, "Sometimes I Roar," Weeks discloses his innermost feelings about those around him "from the bully on the playground to the people I meet today in my adult life."
Weeks said his "unorthodox walk and blurred speech" led some folks to think he's a "get-over" opportunity … this man of strong mind and body.
Life for Weeks changed after high school. He enrolled in Bowie State University in Bowie, Maryland, with a major in computer science.
Freshman English required daily journal writing and Weeks was not up to the monotonous ritual of writing the same thing over and over every day.
"I had this cool teacher who understood me and allowed me to write whatever came to my mind … ideas that reflected the community, my life … anything," he said. "I listened to the rhythmic sounds of the '70s and '80s, and I could feel the words of the reggae songs, the subjects, the style and delivery of the messages."
And that's when he began to write. It was his introduction to poetry.
"To state the purpose of why I write in the simplest terms, is to 'share what God inspires in me.' For more than 35 years, I have been expressing a positive message through my poetry, which has embraced, inspired and touched the hearts and minds of many exposed to my writings," Weeks said.
Weeks' works have been published in anthologies, magazines, the Bowie University Yearbook, the English Dept. Periodical and many other publications.
He has published two volumes of poetry, "Ancient Traditions (Soul Poetry)" and "Distant Drums: The Poetic Writings of David L. Weeks."
Weeks has performed on radio and made in-person appearances in several cities on the mainland and St. Croix. He is the recipient of nominations and awards for his poetry.
Weeks uses the metaphor of Distant Drums to send the messages of his life journey through his poetry. He draws his readers in with the knowledge that his ancestors spoke through the sound of the drums.
"I deal with various subject matters, but the overall purpose is to present the book as messages in the traditional use of African drums,"
When Weeks earned a bachelor's degree in computer science from Bowie State University, it was the complement to the other side of his brain. He is an information technology professional.
Weeks' aptitude for technology does not interrupt the flow of his penchant for the written word … the spoken word that evokes his imaginative awareness and emotions; instead, they seem to lean on each other and draw from him – his chosen language, sound and rhythm.
Words leap from the pages in pain … demanding reparations for ancestral injustices in poems like "Triumphantly," written to the living memory of Robert Nesta Marley. Weeks opens his heart for all to see his spiritual identity – word for word – his devotion to the Most High Jah Rastafari.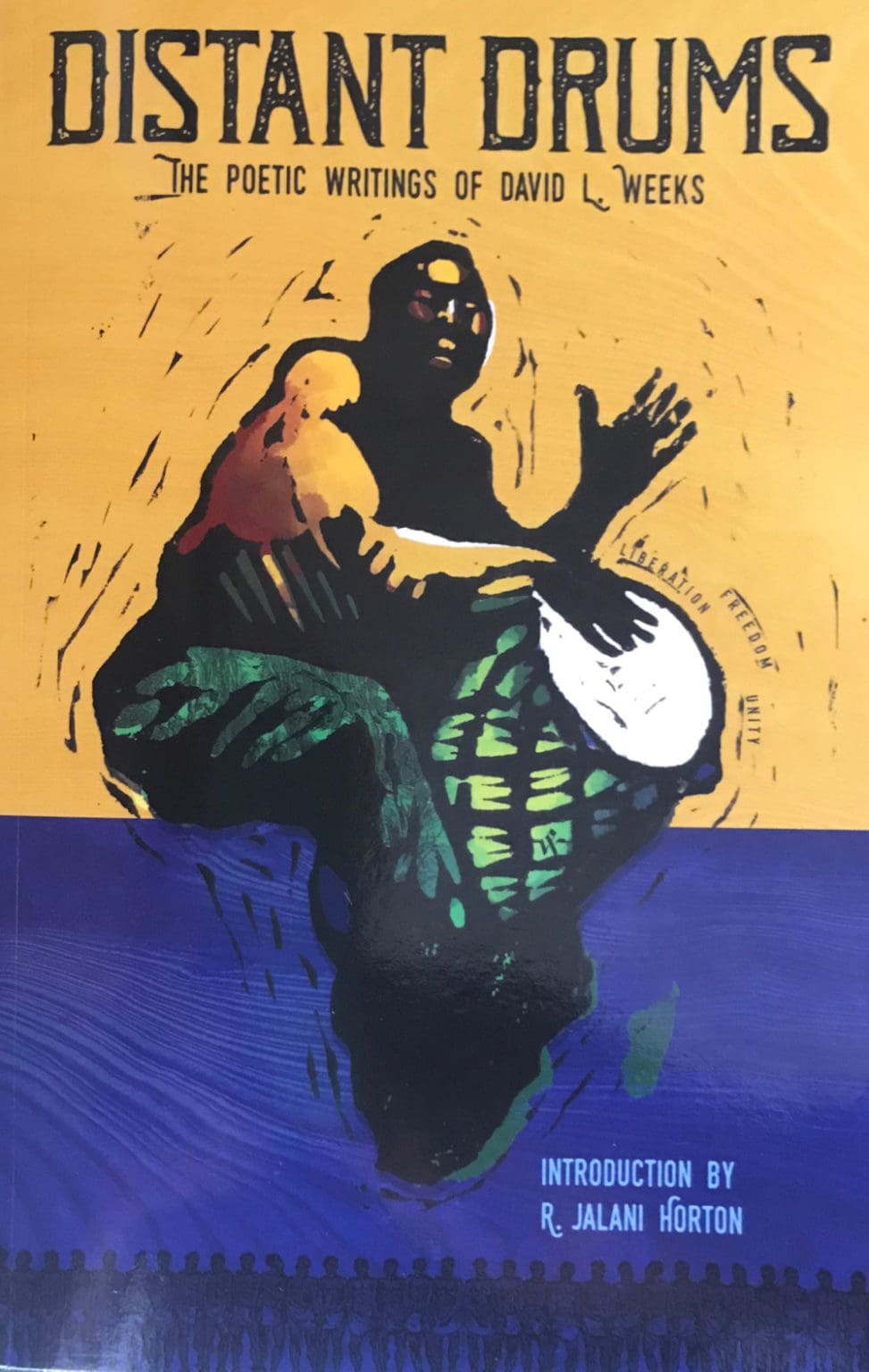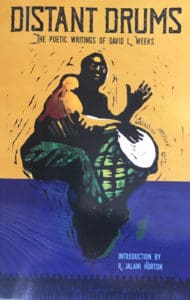 Then his words flow slowly and smoothly in the love poems … some ardent and strong … others playful and tender. In "But of Course, We Haven't Met Yet," he conjures up the details of the realm of possibilities of a chance encounter. Mostly, he paints a picture of long ago loves and ripe admissions of new ones.
Weeks' prolific writings of more than three decades were penned during his tenure at the Honeywell Technology Solution, Inc. in Columbia, Md.
From 1993 to 1995, Weeks was employed as computer operator 1 (Hubble Space Telescope Project), where he was responsible for the operation and maintenance of all computers and their associated peripherals. He implemented a variety of incremental and total save procedures in addition to providing real-time 24-hour spacecraft operations and user support. He also trained new personnel, he said.
Weeks said he moved to Data Operations Controller with the Hubble Space Telescope Project in 1995-1996. Some of his duties required him to perform system analysis and data flow troubleshooting, coordinate computer operator activities and prepare and maintain reports/logs pertaining to the daily operational activities.
He was systems configuration coordinator in 1996-1999 and application support specialist in 1999-2011, a continuation of his employment with the Hubble Space Telescope Project at Honeywell.
Since 2011, Weeks has worked as a freelance graphic and website designer. He develops communicative websites and graphics, focusing on linking creative designs with functionality, and he maintains business and personal websites.
Weeks' return to his homeland has enriched the big island. He brings to the table the elements of poetry, technology and humanity and his deep intuition of how the universe operates.
Weeks can be contacted through his website or by email to david.l.weeks@outlook.com.