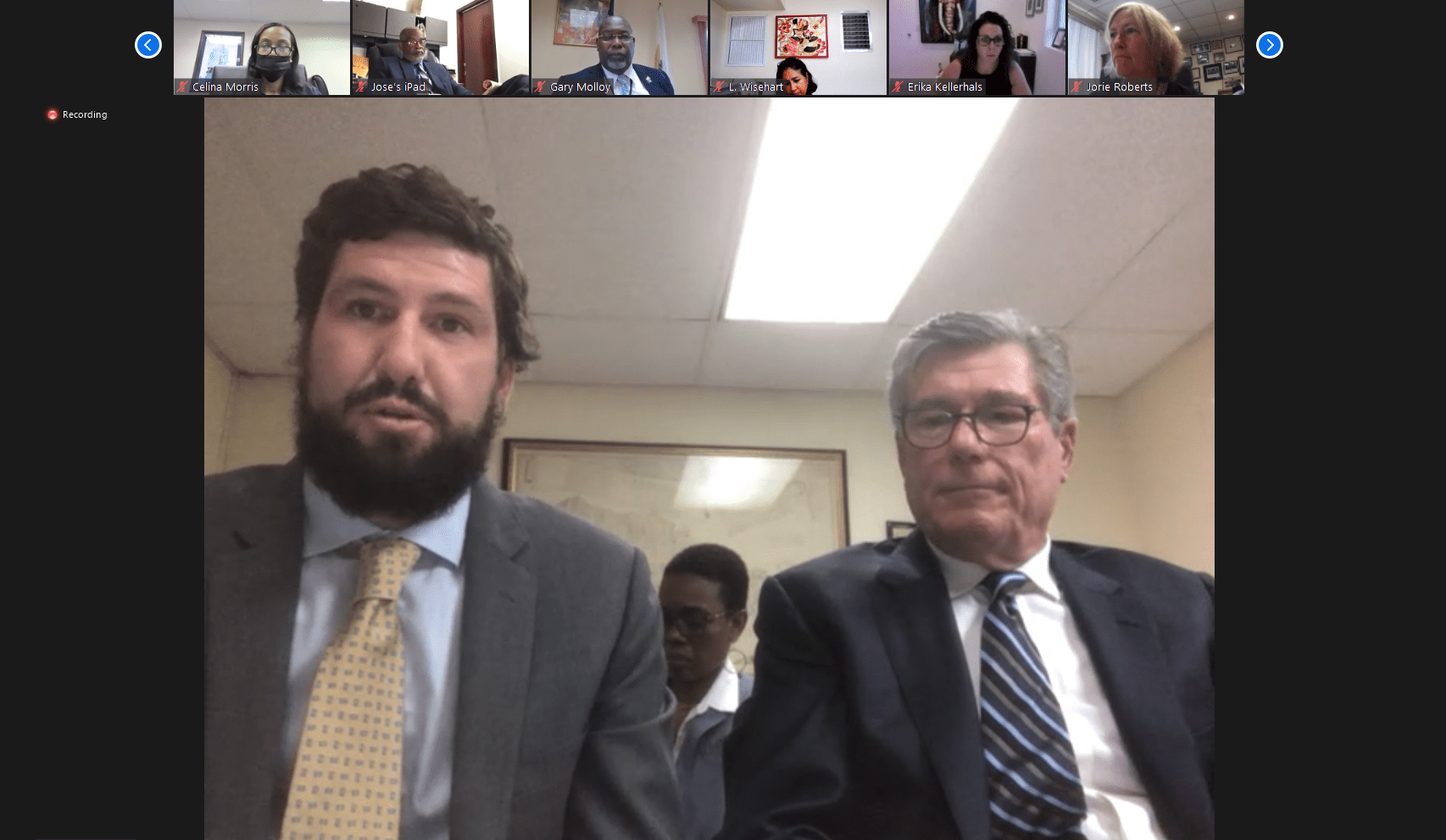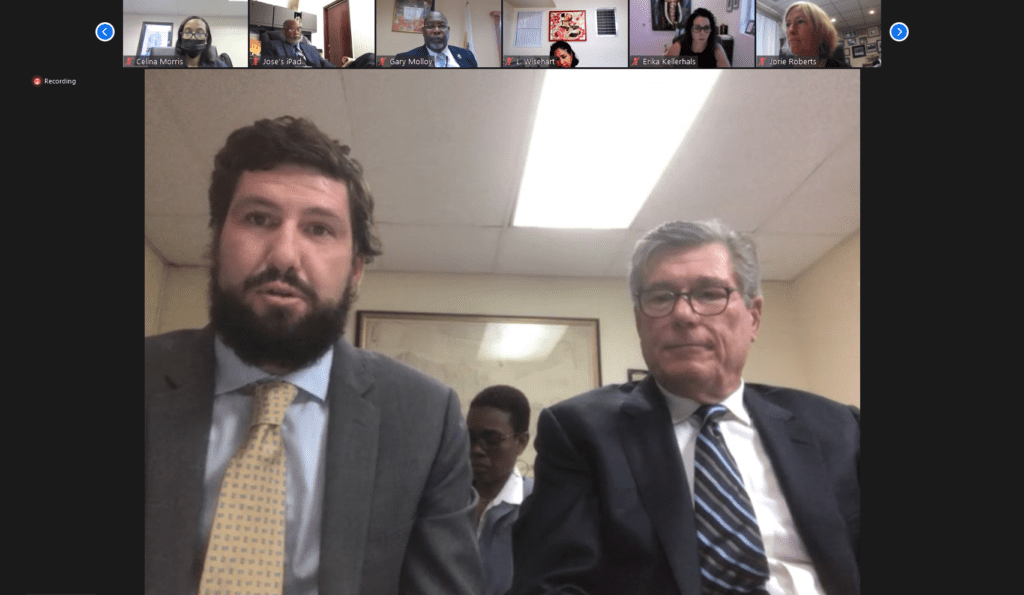 While presenting to the Economic Development Authority's board at a public hearing on Thursday, Virgin Islands Paving, Inc.'s owner Robert Schierloh said the company's reliance on government contracts makes EDC benefits a financial necessity.
"We have been on an economic roller coaster ride for the last 15 years because we are dependent on the local government procurement of federal funds and the administration of these federal funds," Schierloh said.
"In doing so it makes it difficult for us to be able to facilitate providing our employees with these benefits without assistance from EDA," he added.
V.I. Paving came before the board to address a pending application for modification and extension of benefits filed on Dec. 23, 2019, and supplemented at several points during 2020. Under its current EDC certificate, V.I. Paving was approved for a 15-year term at 100 percent of benefits, with all benefits commencing on Aug. 1, 2005, and terminating on July 31, 2020.
The family-owned company was first established by Schierloh's uncle Richard Schierloh in 1981 and has been in existence for 40 years. The company specializes in the manufacturing, production and installation of asphalt, concrete and related products. V.I. Paving has worked with local, federal and private entities. "I think 95 percent of our work is for government agencies and 5 percent is the private sector," said Schierloh.
V.I. Paving is seeking a modification of its certificate to receive an additional 15-year term of benefits at a 100 percent benefit level to take advantage of the longer benefit period. As part of its application, V.I. Paving is committed to making an additional minimum capital investment of $150,000 within the next 3-year period and will employ a minimum of 55 employees.
V.I. Paving will continue to provide health insurance with the employer paying 65 percent of premiums for its employees, according to Schierloh. The company will continue to provide life insurance for up to $25,000. Eligible employees will continue to receive a retirement plan contributing 3 percent of their salary. Two weeks of paid vacation annually, sick leave and paid holidays are also provided. The company will also provide an annual charitable contribution of $40,000 under the requested extension. V.I. Paving also provides 250 tons of asphalt to the Department of Public Works.
The newly appointed president of the company Daniel Schierloh graduated from the Good Hope School and furthered his studies at the University of Massachusetts. After gaining a civil engineering degree with an emphasis in transportation he decided to return to the Virgin Islands.
"I've been working with V.I. Paving since I was in high school," Daniel Schierloh said. "A lot of the knowledge I've learned I was able to bring back to the Virgin Islands."
Robert Schierloh described his son as committed to bringing V.I. Paving into the 21st century.
"We have the only certified laboratory for testing asphalt in the V.I. certified by the United States Army Corps of Engineers," said Robert Schierloh.
Board member Haldane Davies asked the owners where they see V.I. Paving in the next 10 years.
Robert Schierloh responded, "There have been a lot of rumors about a lot of work coming up in the future. We were told six years ago to get ready; it is coming very quickly. We are still waiting, but they still say it is coming. I do think it is getting closer. Let us hope it's in the next few years."
Daniel Schierloh expressed his hopes for the future of the company. "We can do some bridges here on St. Croix," he said.
Daniel Schierloh said that V.I. Paving continues to work with the government to address the prevalence of potholes in island roads. "A lot of the roads, a lot of the times we have to do a lot of what we call bandage patching where we get the road good enough to drive," Daniel Schierloh said.
"We are working with the Department of Public Works to create methods that try to work with us. We don't want to build something that is difficult to maintain."
A decision hearing regarding the application will be held by the EDA at a later date.