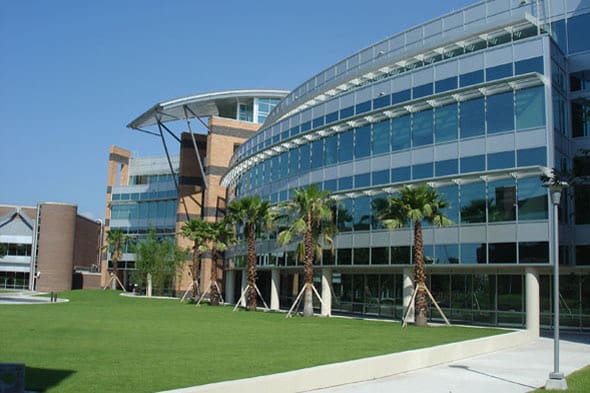 When a shower of oil from the neighboring refinery descended on Maria Otano's neighborhood, the St. Croix resident pulled no punches about what was on her mind.
"Our No. 1 concern is cancer," Otano said, one of 63 Estate Clifton residents whose cisterns were contaminated. "Should we be worried?"
Her concern is understandable. The rate of cancer deaths in the Virgin Islands from 2003 to 2013 overtook heart disease as the number one cause of death, according to a Centers for Disease Control report. A 2020 study by researchers at University of Texas concluded that living within 30 miles of an oil refinery was associated with a higher risk of multiple cancer types.
Open for business
Over 45 states use cancer registries to monitor cancer in their residents. After a failed first attempt in the 1990s, the V.I. has joined them with its first registry and a years' worth of data to ponder.
"In healthcare, you want to know how to allocate your resources based on the prevalence of a disease," said John Orr, a data analyst with the Department of Health's Division of Chronic Disease and Prevention, who built the territory's first cancer registry with his colleagues Veronica Rivera-Lopez and Lyna Frederick.
"What we're looking for is every single tumor that's diagnosed in our residents for every year," Orr said.
With CDC software and a 2014 U.S. Ministry of Interior grant of $418,000, the team created a database structure. A law drafted by Rivera-Lopez mandates hospitals, pathology labs, doctors and others who may diagnose a tumor, off as well as on-island, to collect and share their data with the registry. The data includes everything from age, race, gender, and type and site of the tumor, to pre-existing health conditions – just not the patient's name and other identifying details.
But unlike mainland hospitals that regularly report their data, "Our providers told us they're under-resourced and understaffed," Rivera-Lopez said. "We knew if we sat back and waited for data to come in, it would never happen. So we said, 'Fine, we'll do it ourselves.'"
With its first year of data completed, 2016, the V.I. cancer registry casts a pinhole of light onto the territory's cancer burden, and a corona of questions.
Prostate and uterine cancers peak interest
Of 382 new cancerous tumors diagnosed in 2016, more than one third were prostate cancers, the data shows.
"That's extremely high," Orr said. "It's well known that black men are at a higher risk of developing prostate cancer, but our numbers are much, much higher than even the stateside black population." With results like this, the health department could potentially justify spending on an awareness campaign for men, said Orr, who was diagnosed with prostate cancer stateside at Cleveland Clinic.
He said that at Cleveland he met many other patients from the Virgin Islands. "'You're from St. Croix? Why do you have so many late-stage cancers there?'" his oncologist remarked on the number of advanced-stage cases the clinic was seeing.
Rivera-Lopez attributes this to men's reluctance to acknowledge a health issue affecting their manhood. "That is something true to our culture that often leads to a diagnosis at a later stage," she said.
The most common prostate test, the PSA, measures the prostate antigen in a man's blood, while a rectal exam looks for suspicious lumps manually. The U.S. Preventive Services Task Force stopped recommending preventive screenings because, it wrote: "Although prostate cancer is very common, in many cases, the cancer does not grow or cause symptoms. If it does grow, it often grows so slowly that it isn't likely to cause health problems during a man's lifetime."
However, if the cancer registry could capture late-stage cancers in data – it currently doesn't – the Virgin Islands could make a case for promoting more prostate cancer testing, Orr said.
The registry data on uterine cancer was another eyebrow-raiser for Rivera-Lopez. "In 2016 we had a pretty high incidence of uterine sarcoma, especially on St. Croix, which is not usual in national statistics," she said.
But the cancer registry can't act in a vacuum. It needs researchers to take it to the next step. For example, the registry collects data on the patient's co-existing health issues besides the tumor, like diabetes.
"I have been telling people we have the data but we need users – professors, university students – who want to do studies," Rivera-Lopez said. "Uterine cancer is associated with diabetes, so that would be a really nice topic of study."
Progress and miles to go
According to Orr, the question Otano most wants answered – Am I at risk of getting cancer from the oil refinery? – isn't in a cancer registry's wheelhouse.
"If you are thinking about cancer clustering [identifying a high number of the same type of cancer in a defined area like Otana's Clifton neighborhood] that is a very difficult thing to investigate. It's very expensive, and it's not something a registry would ever do," he said.
But the registry's data could provide useful indicators if it contained finer information about the patient's location. One reason it doesn't, Orr said, is because most patients go off-island for diagnosis and treatment, so the data the V.I. gets is up to the stateside facility.
The other reason is that an address in the Virgin Islands is often a post office box number. The registry does reflect the estate where the tumor is located, Rivera-Lopez said. Could the staff work with providers to solicit more detail?
"I would say yes, there is something we could try," Orr said. "You're not asking something that's unreasonable. If the legislation were to mandate specifically what the registry needs to capture, that might be a way to do it."
Occupational data, when included in other cancer registries, has been able to associate the incidence of cancer with a profession such as fire fighting, even linking to a specific fire department in the case of Asheville, North Carolina, according to a local media report. Orr wasn't sure if the V.I. cancer registry can do that.
"Data is important, and we have been following the cancer registry's progress with interest," said Barbara Michaud, who directs Cancer Support V.I., one of several nonprofits that fill a gaping hole in the territory's healthcare system by providing information and financial assistance to cancer patients who must travel to the mainland for treatment.
"We have a cancer center that's been closed since the hurricanes. We do not provide radiation. The American Cancer Society is supporting V.I. cancer patients from off-island now because the hurricane wiped out its St. Croix office. They made the difficult decision to close their St. Thomas base to preserve funds for patient assistance," Michaud said.
Michaud's organization helps fill a gaping hole in the territory's healthcare system by providing financial assistance to local cancer patients who must travel to the mainland for treatment. The organization has raised $2.4 million and given more than 2,400 grants since 2005, most of them from private donors, Michaud said.
In fact the nonprofit started as a way of paying it forward after Michaud, too, was diagnosed with cancer and received financial assistance to get treatment stateside, she said.
No repairs have been done to the Charlotte Kimelman Cancer Institute on St. Thomas since the hurricanes of 2017, according to V.I. Office of Disaster Recovery Director Adrienne Williams-Octalien. The facility is slated for demolition and new construction beginning in October, to be completed by December 2023. Even the cancer institute's equipment has been declared a total loss, and FEMA recently obligated $1.1 million. to replace it, the director said.
On St Croix, where the cancer burden may prove higher as the cancer registry fills in its data, FEMA has allocated funds to replace the Gov. Juan F. Luis Memorial Hospital, but it will not fund cancer treatment facilities that the hospital didn't have before the storms. This means even after St. Thomas has a functioning cancer center, Crucians may find it easier to seek treatment in South Florida.
Meanwhile, the Chronic Disease and Prevention team continues to update the cancer registry with data for 2017 and 2018, and expects to complete 2019 and 2020 next year, Orr said.
"I think it's really hopeful what is to come for the Virgin Islands by gathering this data," Michaud said. "I give a tremendous credit to the tiny but mighty trio that are doing work."
Editor's note: This story has been updated to clarify the role different organizations play in supporting cancer patients in the USVI.