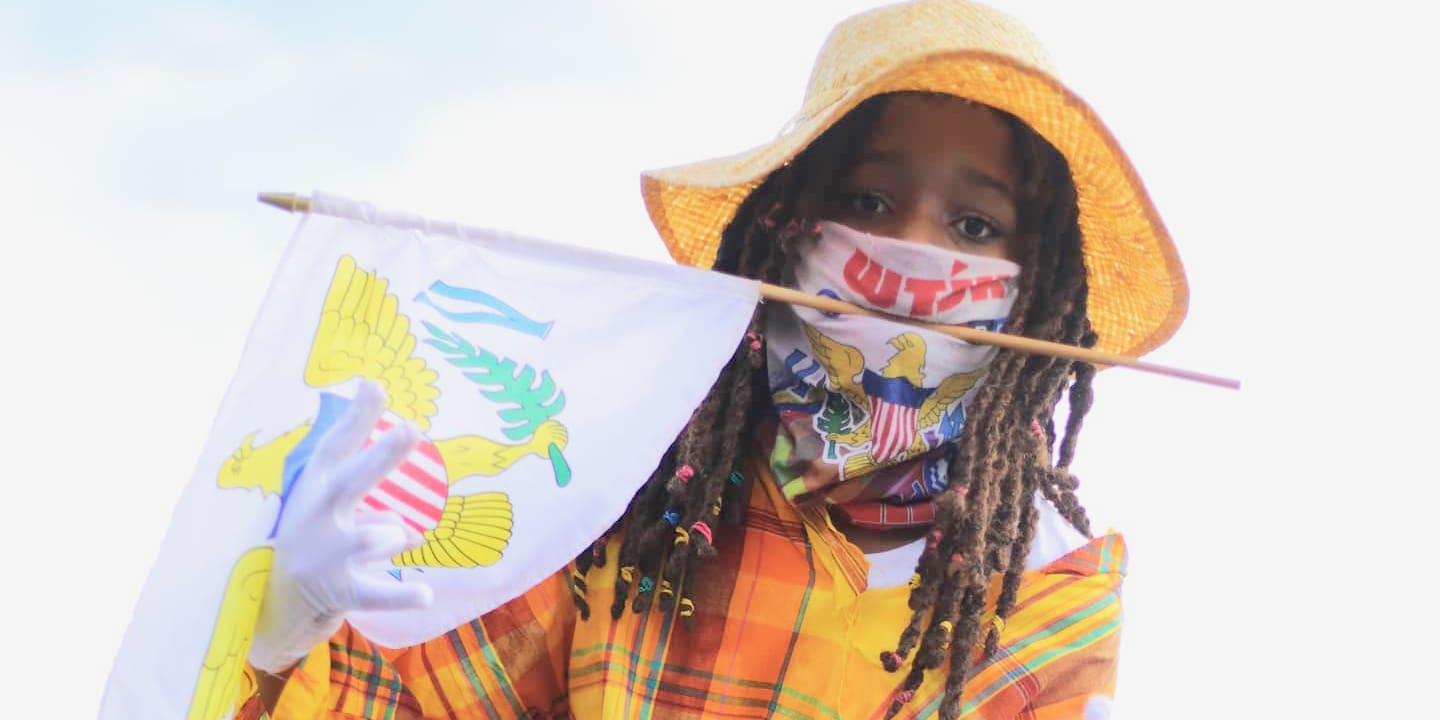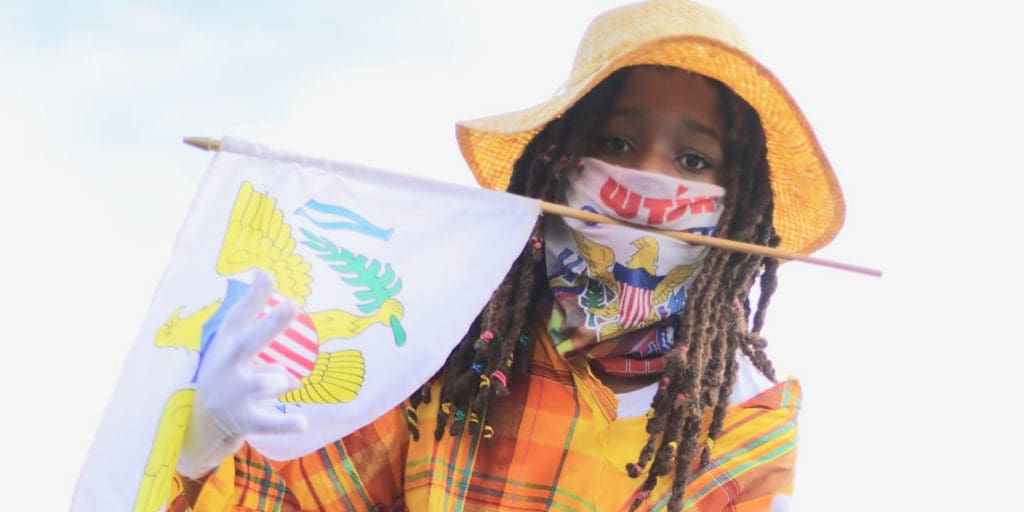 The Department of Tourism's Division of Festivals will be offering residents and visitors one night to "fête" safely during the 69th edition of Carnival Virgin Islands on St. Thomas, which kicks off on April 26 and ends April 30.
As the territory continues to enforce safe health protocols and execute its vaccination initiatives during the COVID-19 pandemic, the Division of Festivals, in collaboration with the Department of Health, will host one in-person event to safely engage a select number of vaccinated residents and visitors in the Carnival spirit.
Dubbed "1 Night, 1 Fête," the event will take place on Friday, April 30, at 7 p.m. at The West Indian Company Limited dock on St. Thomas and feature top-class U.S. Virgin Islands musical groups Cool Session Brass, Legacy Band and Spectrum Band, as well as acclaimed Trinidadian soca star Farmer Nappy. The event will seat 200 vaccinated patrons and comply with COVID-19 protocols, including physical distancing, mask-wearing and proper hand-washing hygiene. It will also be streamed live on the Division of Festivals' online platforms.
According to Ian Turnbull, director of the Division of Festivals, "Carnivals throughout the region are still being impacted by the COVID-19 pandemic, however, the Division of Festivals has been proactive and innovative in bringing Carnival and special events to our people."
"1 Night, 1 Fête" is primarily geared at promoting the division's "Vaccinate to Party Safe" initiative to help reach the governor's goal of vaccinating 50,000 Virgin Islanders by July 1. "We hope that people are encouraged to take the vaccine so that we can safely resume and enjoy in-person gatherings," Turnbull said.
The cost of the event is $75, including food and drinks, and persons must be vaccinated to receive a ticket. Proceeds from the event will go toward relief efforts for the government and people of St. Vincent and the Grenadines, who have been adversely impacted by La Soufrière volcano eruptions.
Notification regarding the availability of tickets will be shared on the Division of Festivals' Facebook page in the coming days. Attendees – who will be accepted on a first-come, first-served basis – will be required to appear in person with identification and a copy of their vaccination card at Methodist Training and Outreach Center, #11-A, Kronprindsens Gade.
"We hope we can start to turn the corner from COVID-19 and have some type of safe engagement this year before we resume our traditional celebrations," said Commissioner of Tourism Joseph Boschulte.
Carnival Virgin Islands will also feature three "Festival Arts Dialogues," discussing the stories behind Carnival celebrations in the U.S. Virgin Islands. They include "Road to Royalty," "Calypsonians" and "Costume Workshop," which will air on local PBS affiliate WTJX and stream on the Division of Festivals' online platforms from April 26-28 at 6 p.m.
Sponsors for "1 Night, 1 Fête" are Coors Light and Hennessy, which are distributed by Bellows International and West Indies Company.
Future Division of Festivals events includes the 68th St. John Celebration (June 28 – July 4); the 69th Crucian Christmas Festival (Dec. 4, 2021 – Jan. 9, 2022); and the 70th Carnival Virgin Islands on St. Thomas (April 2 – May 1, 2022).