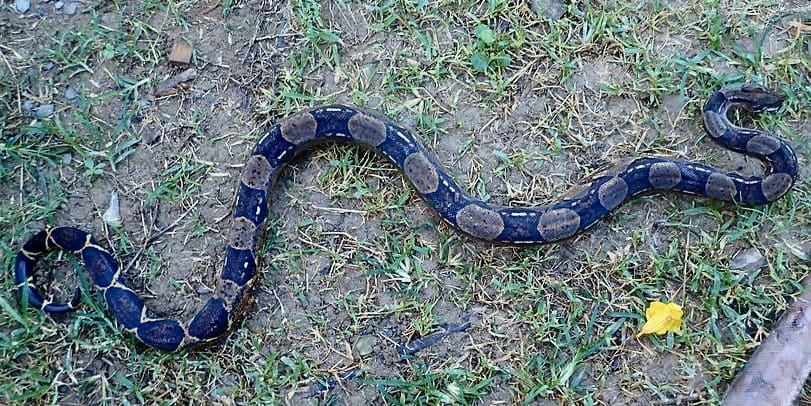 A bill approved by the Senate Committee on Economic Development and Agriculture on Monday will, if passed by the full Senate and signed into law, pay as much as a $100-a-head bounty on invasive species – snakes on St. Croix and caimans on St. Thomas.
Bill No. 34-0023 would establish the Invasive Species Eradication Community Program and the Invasive Species Eradication Community Fund, managed by the Department of Planning and Natural Resources. The bill was crafted by committee Chairman Sen. Kenneth Gittens and co-sponsored by Sen. Franklin Johnson.
The passage moves the bill to the Committee on Rules and the Judiciary before it can be voted on by the full Senate.
The bill would also allow the Department of Planning and Natural Resource's Division of Fish and Wildlife to identify other invasive species, such as deer, and allow them to be hunted.
Mongoose already are considered invasive and have a 10 cents bounty on their head, according to DPNR Commissioner Jean-Pierre Oriol.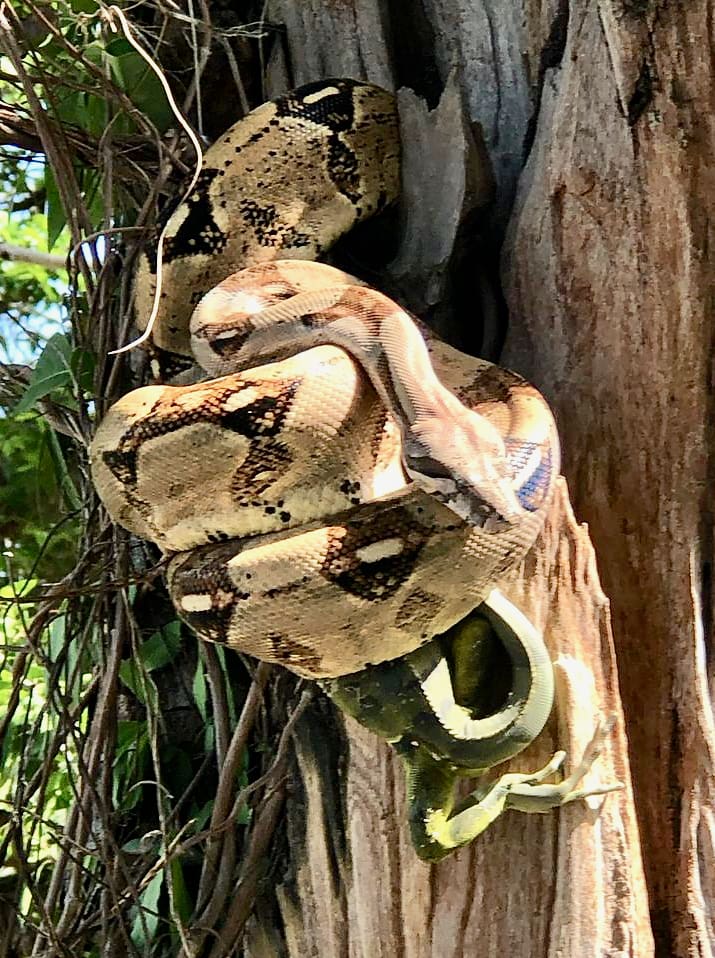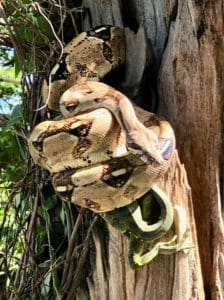 Invasive species are animals and plants that are not native to the Virgin Islands and can cause environmental damage or be dangerous to crops, livestock and people.
Prospective bounty hunters must agree to guidelines and pass a course for certification before they bring dead snakes to DPNR office at Mars Hill.
Fish and Wildlife Director Nicole Angeli said recommendations have been adopted for humane euthanasia from the American Veterinary Society.
"Blunt force trauma," such as a blow to the head with a bat, brick or machete to kill the reptile is an acceptable method. People who have a licensed firearm are permitted to shoot snakes after they provide a copy of their license to Fish and Wildlife.
Homeowners who kill snakes on their property will not be eligible for the reward unless they have gone through the certification process.
Funding to pay bounties will come from DPNR's Animal Fund for wildlife preservation.
Office of Management and Budget Director Jenifer O'Neal said $10,000 can be removed properly from the $67,000 Animal Fund for the purpose. The fund will be managed by the Finance Department and checks will be easily dispersed to bounty hunters, she said. An impress account is similar to petty cash so recipients won't go through the bureaucratic process from department to department.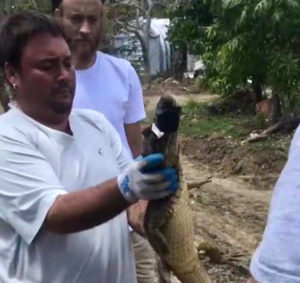 The red-tailed boa is the snake found on St. Croix, mostly on the west end for now. They are dangerous and will eat small pets, birds and livestock, depending on their size. They don't usually attack but may bite if cornered.
So far, the largest found was 13 feet long. More than 80 snakes were reported between 2012 and 2019, according to William Coles, who manages the St. Croix Snakes website.
The organization also has a Facebook page.
Three caimans were found on St. Thomas in 2019. Similar to crocodiles and alligators, they can grow to eight feet long and live in freshwater. They also eat small mammals, birds, fish and reptiles and can become aggressive.
DPNR Commissioner Oriol and staff spoke in support of the bill but Coles, St. Croix's snake expert and chief educator for the Division of Fish and Wildlife, did not attend the session, although he logged in for work. His absence was a cause for comment by lawmakers.
"I'm totally annoyed. If it were up to me, I would take some drastic action," Gittens said.
Gittens said action should be taken because Coles missed three meetings. Oriol corrected him, saying the team was traveling when the first meeting was held and the second meeting was canceled. Coles missed one meeting, the commissioner said.
Coles has dealt with almost all of the snakes reported on the island, but Oriol said other wildlife control agents can also respond to calls for help.