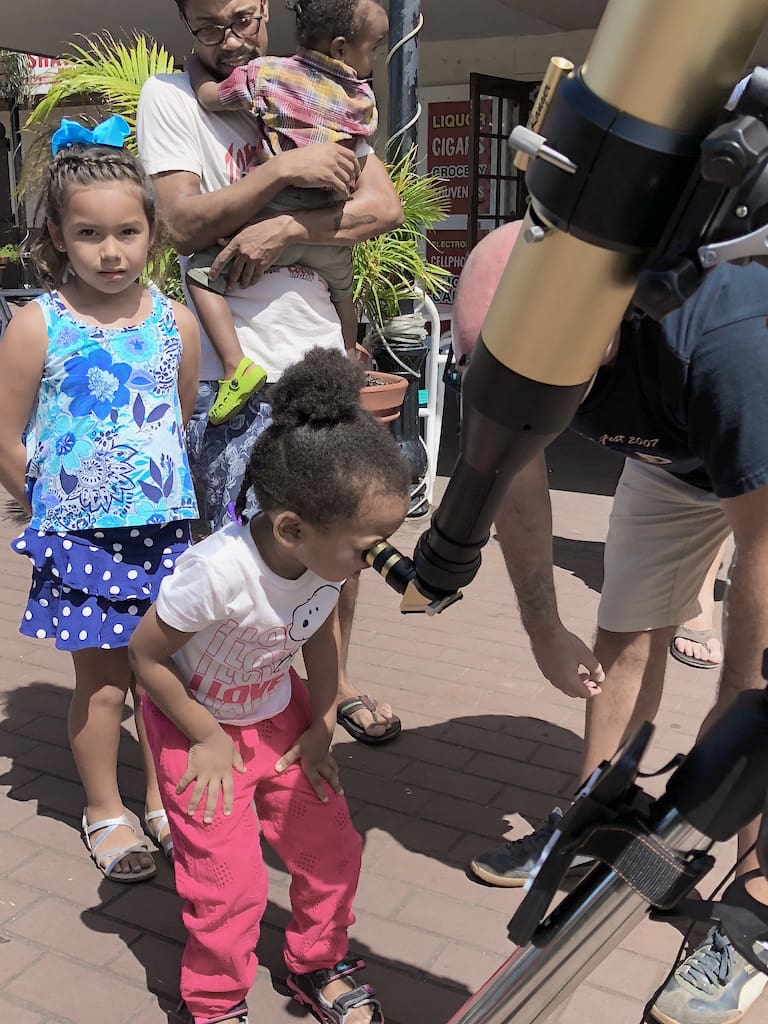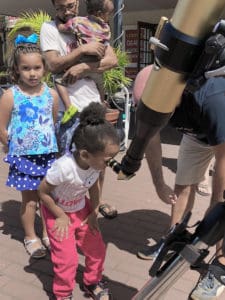 For four years now, V.I. kids have been learning about science and art through the Department of Planning and Natural Resources' Science Saturday outreach program.
Kitty Edwards started Science Saturday in March 2017. Each month, at 10 a.m. on the second Saturday, Edwards, who works on education and outreach for DPNR's Coastal Zone Management, creates a new event focused on hands-on activities and storytelling, providing a place for young families on St. Thomas to explore science and art.
The March 2021 Science Saturday was hosted by the CORE Foundation and focused on Stony Coral Tissue Loss Disease. Saturday's session was assisted by 11-year-old guest intern Kenji, who has been attending Science Saturday since 2017.
Over the life of this program, Edwards has gone only one month without an activity: September 2017, directly after the devastating hurricanes Irma and Maria.
"With everyone going through such pain and turmoil, we really struggled with whether to continue Science Saturday that October. But I wanted to show the community that we were there for each other. With the help of the owners of Lattes in Paradise we got a bag of marigold seeds, I brought a bag of soil and as many planters as I could find, and we planted. We talked about growth and how we would move forward. I still have those flowers in my yard today," Edwards said.
Regular participants, like fifth grader Ariel Holt, love finding new topics to explore each month. Ariel and her mother, marine biologist Michael Holt, have been regulars through the years.
"She loves it, and they do an amazing job keeping the kids engaged with fun and exciting projects," Holt said.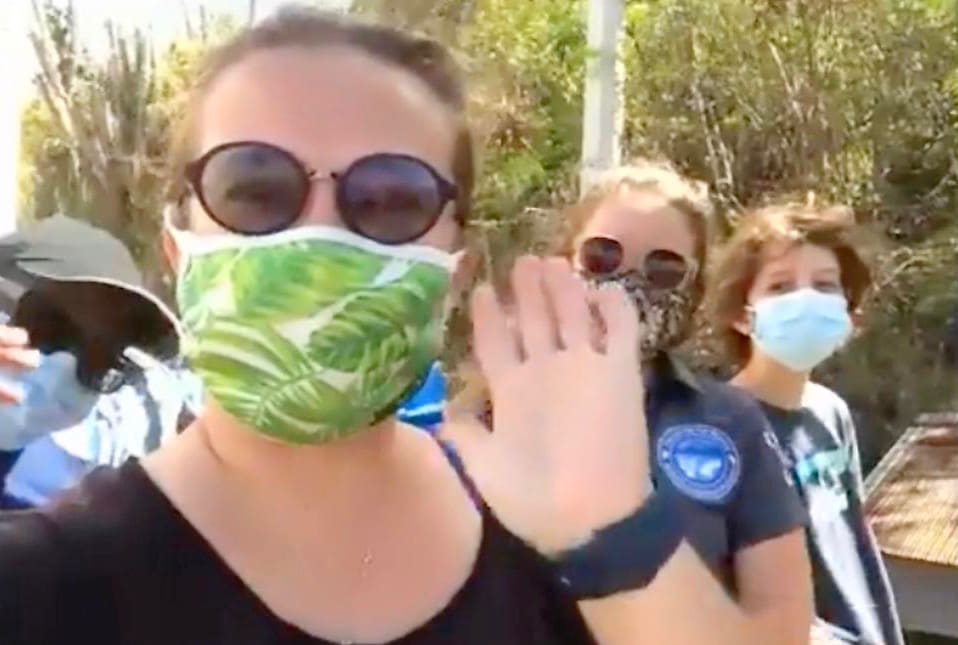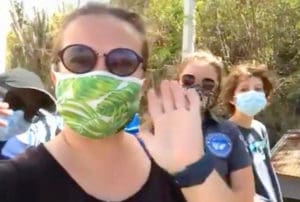 Through the years her daughter has enjoyed lessons on coral bleaching, she said, worked on science-related art projects and made Christmas ornaments by imprinting coral skeletons in dough made from salt paste.
Local scientists and students also enjoy being guests at the event, developing activities to show their research in a family-friendly setting. Over the years Edwards has had more than 20 expert guests and many of them, such as Joe Townsend, are repeat guests with new activities and topics each month.
In March 2020, the program faced a new challenge in the form of COVID-19. Rather than put the program on hold, Edwards turned to a virtual platform to ensure the event continued, for the first time hosting the event virtually via Facebook Live. During the next year of a global pandemic Edwards, with the help of Townsend, used Facebook Live and Zoom video conferencing to bring Science Saturday to families in their homes across the territory. The new virtual platform has allowed more hosts to join over a wide range of scientific topics, from University of the Virgin Islands marine biologist Paul Jobsis' sea turtle research to Howard Forbes Jr., who brought the community into UVI's mangrove nursery. Edwards has also virtually hosted guests who are on St. Croix, such as volunteers of the St. Croix Seashell Museum and St. Croix Coral Disease Strike Team.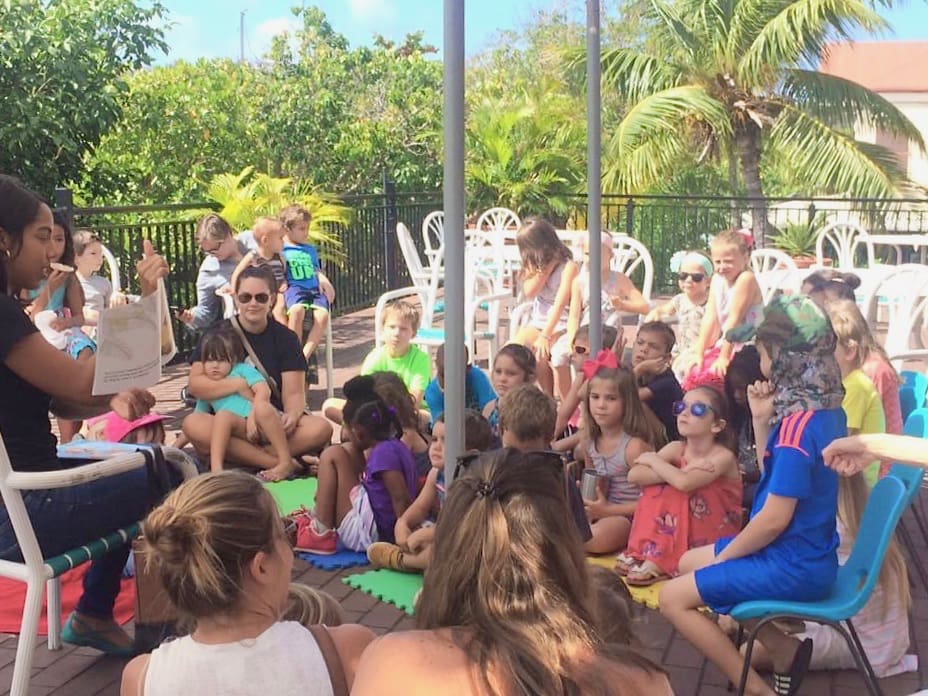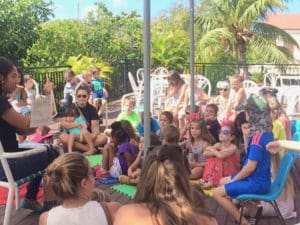 Each virtual event follows a theme of a scientific concept. Some topics focus on basic scientific principles such as erosion or properties of water, while others focus more on local issues and research, such as coral disease, mangroves and marine debris. Edwards interviews the host with questions from the Facebook Live audience, along with some photos or videos provided by the guest. The group then completes an activity demonstrating the discussion topic. Many times these are also activities that families can explore at home or get involved with through local citizen science programs.
While the program will likely remain as a virtual or hybrid model in the future, Edwards said she recognizes the purpose of Science Saturday is to engage kids in science and has enlisted the help of her 11-year-old nephew, Mason, as the official Science Saturday intern. Mason takes part in activities, interacts with the host scientists and enjoys being a part of the Science Saturday team.
"Moving forward I want to include the whole territory," Edwards said. "This program, at its heart, is about introducing V.I. youth and their families to the wonders of local marine science. By learning about our natural resources and the amazing people who are experts in each topic, we can foster a love and curiosity for our islands that is supported by science!"
Videos of Science Saturday over the past year are online, where they will be joined by future episodes. Those who want to see them can go to the program's Facebook page and navigate to the Events tab.
Those who want to request a topic or offer to host a Science Saturday can reach Edwards via email at kristina.edwards@dpnr.vi.gov.