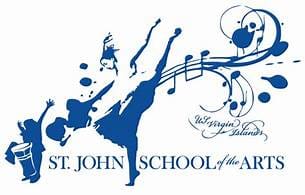 St. John School of the Arts will present Victor Provost and Alex Brown Quartet as part of its Sis Frank Virtual Concert Series 2021 on Friday, March 5.
At 7 p.m. there will be a Zoom "Mingle with the Musicians." The concert starts at 7:30 p.m. This is a free event with donations greatly appreciated. For concert links, please visit:
Music of the Caribbean infused with Jazz will be featured on this special night, with the masterful playing of Provost on steel drum and the lively conversation with Alex Brown on piano. They are joined by an amazing bassist, Zach Brown, and Billy Williams who completes the sound on drums. This will be a musical experience not to be missed.
This engagement of Provost and Alex Brown Quartet is made possible through the Special Presenters Initiative program of Mid-Atlantic Arts Foundation with support from the National Endowment for the Arts and the Virgin Islands Council on the Arts.
Provost is widely regarded as one of the young masters of the unique and often misunderstood instrument, the steel pan. With appearances at concert halls and stages throughout the world, he has been meticulously developing a reputation as a "dazzling" soloist, crafting an improvisational voice and style to be reckoned with. With a strong foundation in Bebop, a contemporary sensibility and deep roots in Caribbean music, he works in countless genres and musical styles.
Alex Brown, a Grammy-nominated pianist and composer, is quickly emerging at the forefront of a new generation of artists. The New York Times says he plays "with a crystalline touch and a worldly approach." Brown frequently performs with his own group, and Downbeat Magazine described his 2010 album Pianist as "a really fine record that leaves you wanting more." Brown has been a member of Paquito D'Rivera's ensemble since 2007, performing on and contributing arrangements to their Latin Grammy award-winning album Jazz Meets the Classics.
Zach Brown, a 24-year-old bassist from the Washington, D.C., area, has played with artists such as Paquito D'Rivera, Terri Lyne Carrington, Lonnie Liston Smith, Donald Harrison, Wycliffe Gordon, Benny Green, Terell Stafford and many others. After completing high school in 2008, Brown was selected as the bassist for the Brubeck Institute Fellowship Jazz Quintet in Stockton, CA. In 2009, Brown was invited to perform at "Jazz at the White House," a nationally televised concert organized by first lady Michelle Obama, which featured Brown, some other young D.C. musicians, Paquito D'Rivera and the Marsalis family.
Billy Williams, a graduate of Virginia Commonwealth University, is the leader of his own ensemble. As a budding bandleader, Williams' ensembles have appeared in concert at the Richmond Jazz Society's Guest Educator's Series, Bohemian Caverns (Washington, D.C.), The Virginia Museum of Fine Art and the Chrysler Museum of Art's "The Fine Art of Jazz" series. The band has recently released its first EP entitled, "Vibes Vol. 1." Williams has been featured as a Jazz Studies Artist-In-Residence at Duke University in Durham, N.C., The University of Wisconsin-Eau Claire, JazzSTL in St. Louis, Missouri and at the Governor's School for the Arts in Norfolk, VA. He has had the opportunity to work professionally with other master musicians including Larry Willis, Steve Davis, Cyrus Chestnut, Delfeayo Marsalis, Terell Stafford, RockJazz pianist ELEW, Jon Faddis, and many others. He has performed across the world in prestigious venues such as Carnegie Hall; Jazz at Lincoln Center; The Village Vanguard; The Kennedy Center; and has performed in France; Germany; Italy; Austria; Qatar; and Switzerland.