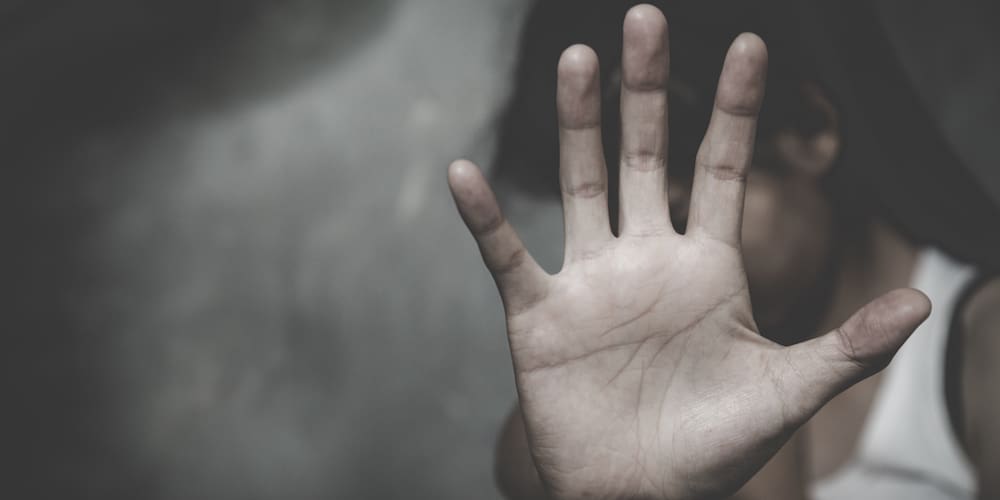 Teen Dating, Violence, Awareness and Prevention Month has been observed every February since 2010, highlighting a problem that is all too common.
"Fifteen percent of males and 15 percent of females have experienced some form of teen dating violence before the age of 18," said Rita Dudley-Grant, a licensed clinical therapist.
The Virgin Islands Domestic Violence and Sexual Assault Council sponsored a virtual discussion on the topic Tuesday. Topics the panel of experts touched on included the signs of teen dating violence and what parents can do to identify these signs.
The council's mission is to coordinate education, prevention and response efforts to reduce domestic violence, sexual assault, stalking and dating violence. Their goal is to also make it socially and culturally unacceptable.
"It starts early, and it is prevalent in four types of behaviors, which we are working against," said Dudley-Grant. These behaviors include physical violence, sexual violence, psychological aggression and stalking. Parents can help as far as their child's experiences during childhood. "Parents can help by building a positive social orientation, a tolerant attitude toward diversity, high educational aspirations and involvement."
Sheelene Gumbs, a crisis counselor at the Women's Coalition of St. Croix, said teen dating violence looks very different in the Caribbean and the Virgin Islands.
"This is because a lot of our culture seems to be very highly sexualized, even in our music."
Gumbs said that cyber teen dating is especially high.
"It is the most prevalent form of teen dating violence that we have," she said.
Cyber teen dating starts out with a caring relationship. You do not realize it is manipulation and that you are being set up for manipulation, Gumbs said, by "phrases such as 'Let me check your phone,' 'What is the password to your account.'"
A lot of times, even in doing a mentorship or talking to young people or teenagers, especially about relationships, they really do not know what healthy boundaries are. Gumbs said it is difficult to explain boundaries when everything they see includes what they are being told is unhealthy. A good example would be television shows.
"Manipulation has become the greatest tool in teen dating violence because they are looking for acceptance, and they are looking for love," said Gumbs.
One thing she has noticed is that the tablets and laptops given out by the Department of Education have no parental controls. Due to the COVID-19 pandemic, laptops and tablets were given to students who did not have access to virtual learning.
"Given that there are no parental controls, you cannot stop them from what they are going to see or from what is coming," Gumbs said.
Kathy Barrett, a child and youth therapist at the Family Resource Center on St. Thomas said parents take an approach of incorporation of problem-solving, rather than telling their teens what to do.
"Teenagers are very vulnerable to manipulation. Their brain is not fully developed until they are 25," she said. "Some phrases you can use are, 'OK, this is not a relationship,' 'Look at what is happening,' 'What can I do to help you with the situation?'"
A lot of teens do not know what teen dating violence is, Barrett said.
"They think that their boyfriend just smashed a hole in the wall because he could not talk to me," she said. "When you start messing with someone's psychological development, you are also messing with their academics. Their grades begin to drop tremendously, and they stop doing activities that feed their soul because they are being isolated."
According to Barrett, teens that were involved in teen dating violence relationships are more susceptible to being involved in abusive adult relationships. They can also fall into drugs and alcohol.
Majestik Freedom Estrada-Petersen, a third-year student at the University of the Virgin Islands, provided the perspective of a student.
"Toxic relationships are somewhat more glorified today, like it's normalized. I have seen people try and damage your reputation after you have dated or even before," she said. "You have to protect yourself and your mental health."
Patricia Towel, director of Counseling and Cruise Services, urged teens to protect themselves.
"Keep your private information private," she said. "Your bank account numbers, your cellphone password, because they can use it against you."
This Sunday the V.I. Domestic Violence and Sexual Assault Council will hold a territorywide teen dating violence motorcade. The motorcade is scheduled to occur simultaneously on all three islands beginning at 1 p.m.
More information is available on the Eventbrite website.
Organizers urged anyone who needs assistance with teen dating violence or knows anyone who does to call the V.I. Domestic Violence and Sexual Assault Council at 340-719-0144 or send email to info@vidvsac.net.