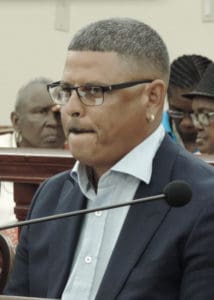 In a public hearing on Tuesday, representatives of Universal Concrete LLC made a pitch for Economic Development Commission benefits for a business they said would help meet an "astronomical" demand for building materials in the territory. EDC benefits are tax breaks of up to 90 percent on corporate and personal income tax and up to 100 percent on other taxes. The program's statutory mandate is to attract new economic development to the territory.
Testifying on the company's behalf, attorney Greg Ferguson said Universal's owner, Eric Castro, is a product of the community and an example of hard work and commitment.
According to Ferguson, the company has worked on a wide range of local projects, including the earthwork and installation of the LPG tanks for the V.I. Water and Power Authority's St. Thomas and St. Croix facilities and the Veterans Drive expansion project.
"Universal Concrete has provided our island with the highest quality of civil construction, demolitions, services for commercial government and private sector projects," he said.
Ferguson testified that the plant will be built on a 1.45-acre parcel in the Sub Base area of St. Thomas under a 20-year lease agreement with the Government of the Virgin Islands. The facility will include a two-story office building, concrete laboratory, standalone water system, storage tanks and a batch assembly.
"The need for a conditional concrete manufacturing plant is probable in the St. Thomas-St. John market," Ferguson said. "Universal Concrete LLC will be the only locally owned and operated concrete facility on St. Thomas. The numbers currently discussed for reconstruction just in the next five years are truly astronomical. … We are going to see in excess of $3 billion in federal funding coming into our territory for public sector building. The Housing Authority will be constructing over 2,500 new residential units for a period of five years, and hundreds of private residences will be rebuilding and fortifying residential structures for the future."
Ferguson said Universal Concrete is planning a state-of-the-art concrete batch plant.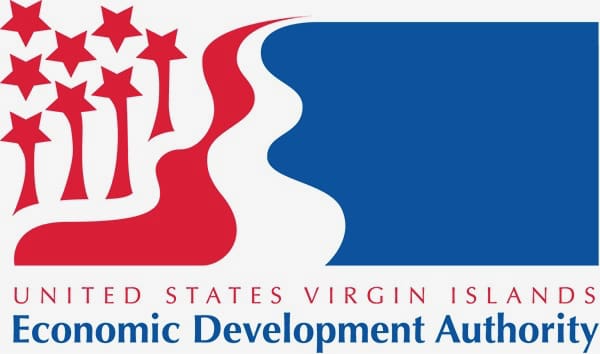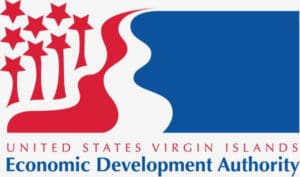 "It will be computerized and will require training of a local workforce," he said.
The company plans to have a 15-person full-time staff, with paid health insurance, vacation and a 401K retirement plan and is planning an all-local independent contractor relationship.
"I believe Mr. Castro is going to inspire the next generation of great entrepreneurs and the construction field here in our communities," Ferguson said, saying the application for EDC benefits is "a chance to bring local entrepreneurial talent, business ownership into the economic development."
Castro also addressed the board.
"I will bring better service and better pricing. I know how hard it was to build my home based on the prices here and being in the construction industry," he said.
He also made a commitment to up and coming young entrepreneurs.
"I want to have and bring young, energetic people who want to get in business to be able to join with this concrete plant," Castro said. "I want to push entrepreneurship, push people to get into business. I got into the business by someone mentoring me, and I feel that I can do the same there."
Board members who were present included Chairman Kevin Rodriguez, Philip Payne, Gary Molloy, Haldane Davies and Jose Penn. Agriculture Commissioner Positive T.A. Nelson was excused.
If the board approves the Universal Concrete LLC application, the company is deserving of the EDC benefit. A final decision will be made at the next decision meeting.