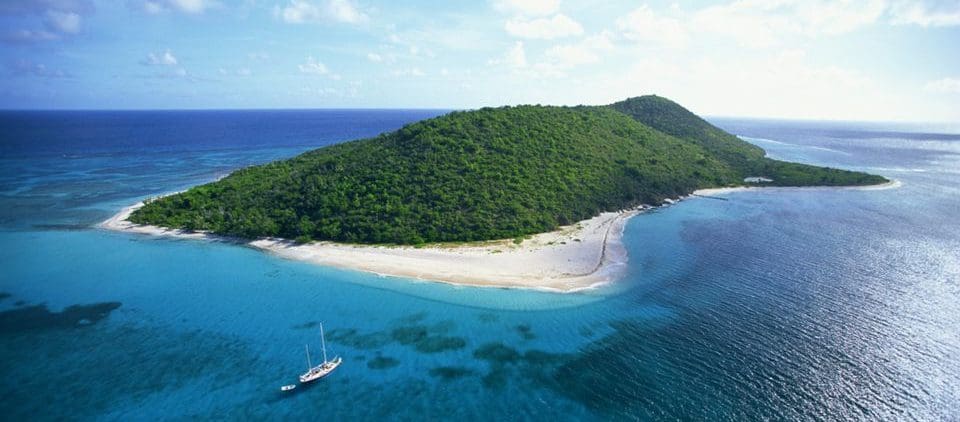 "Sunday Funday" was not so fun after all for beachgoers visiting the Buck Island Reef National Monument Sunday afternoon. The Virgin Islands National Park, part of the National Park Service, said that on Sunday afternoon over 20 people were involved in a chaotic scuffle that led to a shooting, high-speed boat chase and an arrest.
A video associated with the incident on YouTube shows a scuffle involving multiple people on the beach. Individuals swing punches and a crowd tries to separate the altercation. After 30 seconds, a law enforcement vessel with sirens blaring approaches the shore. In the video, there are no sounds of gunshots, as reported.
According to court documents, Aneudis Acevedo, 33, of St. Croix, was arrested for fleeing from park rangers after shots were fired on Buck Island immediately following the fight on the beach. After shots were fired, Acevedo fled the scene in his boat at a high speed while carrying several passengers. He fled from a National Park boat, disobeying multiple orders directing him to stop. Eventually, the U.S. Coast Guard assisted and took Acevedo into custody. At that point, the boat passengers were no longer on the boat. After authorities searched Acevedo's boat, they found a loaded firearm, a small amount of marijuana and five cellphones.
A news release sent out on Tuesday by the U.S. Department of Justice said that Acevedo appeared before Magistrate Judge George Cannon Jr., for an initial appearance after his arrest. Some of the charges that Acevedo will be facing include interfering with agency functions, violating a lawful order, disorderly conduct and resisting or impeding an officer of the United States. The investigation in this matter is ongoing and is being conducted by the National Park Service, U.S. Coast Guard and the FBI.
Park Superintendent Reggie Tiller said, "The V.I. Police Department, along with the National Park Service, FBI and U.S. Attorney's Office are working together to bring forward the corrected changes for Buck Island."
In a press release issued on Tuesday, Delegate to Congress Stacey Plaskett condemned the violence that occurred at the popular Sunday beach spot. "I am disturbed and gravely concerned about the disorderly and violent behavior that has been seen in a number of instances at the Buck Island National Park," she said.
"Our free and uninhibited access as Virgin Islanders to the Buck Island National Park is a right that many individuals in the Virgin Islands generally, and on St. Croix particularly, have fought long for and our office has maintained pressure and done much hard work to keep that birthright."
Plaskett said she is working toward improving safety at the park and has plans to meet with Governor Albert Bryan Jr. this week.