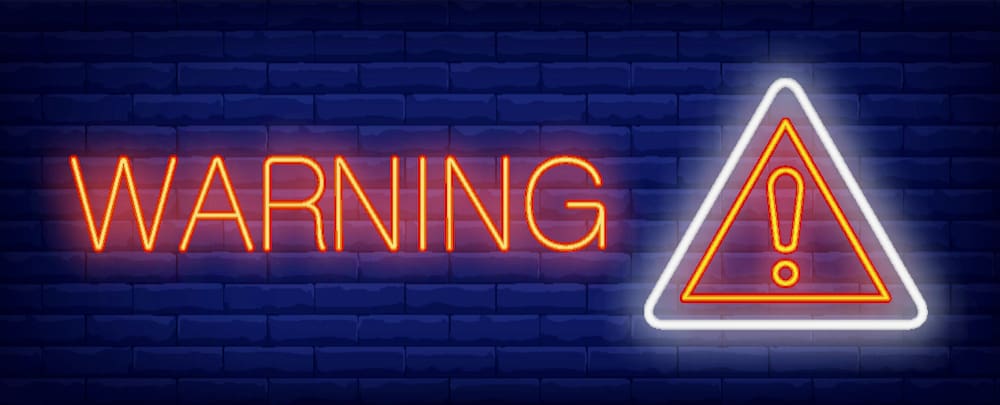 As I sat glued to live coverage of Wednesday's outrageous acts of insurrection in Washington, D.C., I saw one chilling moment during which a journalist was being held by police, an image that will be a recurring nightmare until the day I die.
Switching between live coverage broadcast by C-SPAN and the Washington Post, suddenly I heard the unimaginable beyond the already unimaginable events unfolding before me. The Washington Post moderator was saying, "wait, we are hearing from Zoeann Murphy at the Capitol." Then came the shocking words, "They are arresting journalists."
The fear roiling in my guts was soon relieved as it was quickly reported the police were letting the journalists go. But that is hardly the end of the story.
On Saturday the Post ran a story, "Journalists were attacked, threatened and detained during the Capitol siege."
Also on Saturday, the New York Times published an edited compilation of statements from journalists covering the melee, "11 Journalists on Covering the Capitol Siege: 'This Could Get Ugly.'"
Thank God, because I might have otherwise begun to think what I heard and was emotionally rocked by on Wednesday night did not really happen. But it did, and the implications are sinister and personally terrifying.
Within the Times article, was this statement from Murphy: "Law enforcement started kettling, creating circles of police officers around people. I've been in those many times, and usually I say I'm a journalist and they let me out. They didn't in this situation, and I was taken aback. I went to three different officers and said we were journalists. When they didn't engage at all, I thought we might be in a dangerous situation. One officer says very loudly to the crowd, "You are under arrest." I'm getting my boss on the phone, reaching to get my credentials out, and one officer grabs me by the shoulder and the arm, and grabs my colleague by the shoulder and the arm, and starts to walk us toward these buses. By that point, I knew we were not in danger, though I was concerned we might have to be on these buses with a bunch of people who were not wearing masks. When it was our turn to be searched, this female officer came running up with a look of panic and asked if we were journalists. Her superior came and looked at our credentials and released us."
Murphy goes on to say: "At around 10, I went back to my hotel, walking through these mobs of Trump supporters drunk in the lobby. I get back to my room, and that's when I started to process the enormity of what had happened."
I realize some readers do not subscribe to the Washington Post or New York Times or any of the other respected publications forced to live behind paywalls in order to sustain their work. If they did, they would read bone-chilling stories about the assault on the legitimate press and perhaps be able to understand, as I do, the magnitude of the possibility and potential for the undermining of our teetering democracy.
The Source was born under similar, if far less dramatic, concerns. Some 20 years ago one man – without any respect for the well-being of our community ("A Guy from Nebraska Hits It Big in St. Croix") began buying up communications networks in the Virgin Islands. When he bought the community's biggest, most influential newspaper, the Source took root on the internet.
There would have been no way of knowing 22 years ago what havoc unchecked social media – also on the internet – would wreak.
In a prescient article from the Atlantic published Dec. 15, "Facebook Is a Doomsday Machine," Atlantic Executive Editor Adrienne LaFrance, writes: "The social web is doing exactly what it was built for. Facebook does not exist to seek truth and report it, or to improve civic health, or to hold the powerful to account, or to represent the interests of its users, [as is the obligation of the press] though these phenomena may be occasional by-products of its existence. The company's early mission was to "give people the power to share and make the world more open and connected." Instead, it took the concept of "community" and sapped it of all moral meaning. The rise of QAnon, for example, is one of the social web's logical conclusions. That's because Facebook – along with Google and YouTube – is perfect for amplifying and spreading disinformation at lightning speed to global audiences. Facebook is an agent of government propaganda, targeted harassment, terrorist recruitment, emotional manipulation, and genocide – a world-historic weapon that lives not underground, but in a Disneyland-inspired campus in Menlo Park, California."
I add here, it is ubiquitous and immune from any accountability, unlike journalists and trusted news publications.
I have spent time in a country where journalists are threatened, suppressed and arrested – some even suggest killed. It is the same country, Rwanda, where the unchecked calls over the radio for one group of people to kill another, resulted in the murders of as many as a million people in less than 90 days.
I have four times been to the Genocide Museum in Kigali, which has provided ample time to study the images, read the stories and hear first hand the radio broadcasts calling the Tutsi's "cockroaches" and re-inventing history while obliterating facts in a manner that inspired seemingly normal people to pick up machetes and hack their neighbors to death in the spring of 1994.
What happened Wednesday in our country began with the ability of any group of people clinging to and determined to carry out their own agendas to rub out facts and history by means of unchecked social media and those millions of sad, ignorant people in our country who mistake what they read there for reality.
Let's face it, it's just easier to read some meme than to obtain layers of corroborating information by reading many reliable publications with 1,000 or more word articles, or God forbid, 50,000-word books.
In fairness, most people scrambling to hold together a life don't have time to do what those of us entrusted with passing along reliable information do. It's our job – and even then, it's not simple.
In a recent interview, I was asked – using the example of citizens taking and posting videos to social media – how I saw the future of "digital journalism." My answer, which never made it into the edited version of the discussion was, "be careful what you call journalism." While we as a country and world are exponentially better off and deeply indebted to average people with the guts to use their cell phones and accompanying video capabilities to chronicle events in a way never before imagined – Rodney King, Eric Garner and George Floyd the obvious examples – there is much more to journalism than that.
Those videos must be followed up with research, interviews, background, historical context and informed, responsible commentary by people who do have time and the ability to read and therefore separate fact from fiction.
When I think of social media along with any other smaller internet platforms that support specious ramblings by unqualified, unchecked profiteers, bullies or would-be pundits I see red; the color that signifies danger ahead. Half-truths and outright fabrications are the stuff of authoritarianism and violence, as we have seen live-streamed this week.
I held my breath and choked back a scream as I listened to Zoeann Murphy reporting in real-time say to her boss, and the world, "I am trying to get my credentials out of my pocket," as she was being manhandled by the police.
Credentials of her kind cannot be bought or forged. They are earned by all the above that define journalism.
One of the antidotes to the threat of unchecked violence in the United States of America, as is common in other places in the world, is first and foremost, the rule of law.
A second antidote is the proper and intended use of the First Amendment: Congress shall make no law respecting an establishment of religion, or prohibiting the free exercise thereof; or abridging the freedom of speech, or of the press; or the right of the people peaceably to assemble, and to petition the Government for a redress of grievances.
The cries of "right to protest" and "freedom of speech," by those who would undo our democratic ideals – screeched this week by drunken, disorganized – though dangerous – vigilantes has nothing to do with this First Amendment.
We now must assure that the rule of law and its appropriate consequences be carried out while being overseen by a responsible and trustworthy press.