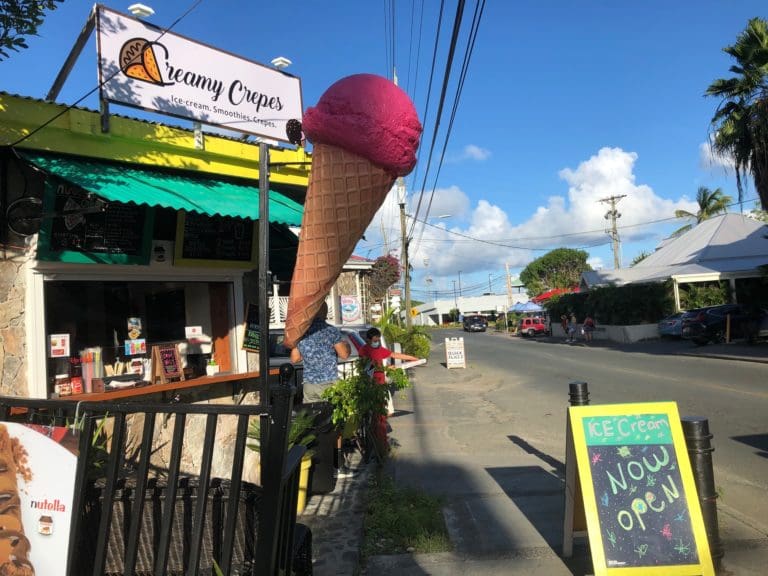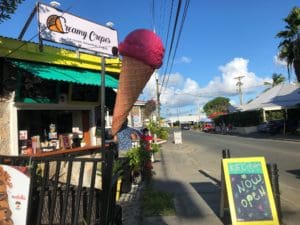 The quote, "Life is short, eat dessert first," is attributed to renowned French pastry chef Jacques Torres. Since Creamy Crepes opened in early December, tempting aromas wafting from the quaint dessert shop have been enticing St. Thomas residents and visitors to embrace that motto.
Situated next to Señor Pizza in the heart of Red Hook's shopping and dining district, the enterprise is small in size but big on sweet and savory options.
True to its name, the stonework kiosk offers lighter-than-air crepes with a variety of fillings and more than 20 custom toppings to mix and match.
Taste-tempting choices feature creative chocolate and hazelnut delights made with classic Ferrero Rocher Italian chocolates. Celebrated brand names in the spotlight at Creamy Crepes also include Nutella and Biscoff.
Other indulgences to thrill the taste buds include ice cream, house-made waffle bowls and cones as well as milkshakes — including the authentic multi-colored Fruity Pebbles shake.
"We make Jolly Rancher slushies," manager Eddy Awad said. "We switch up the delicious flavors all the time, including blue raspberry and watermelon," which she said "taste exactly like the popular hard candy."
Once customers review options on the shop's blackboard, it's a quick step up to the order window. Within minutes the team at Creamy Crepes makes delicious dreams come true.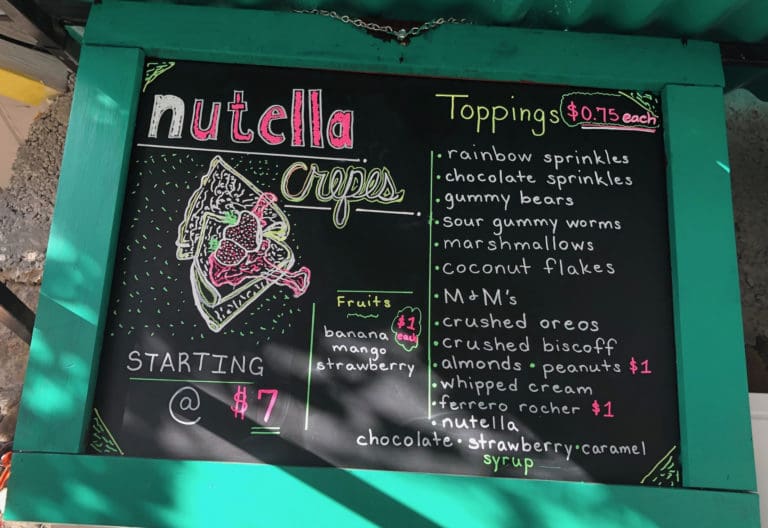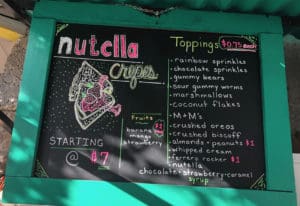 Eddy was born and raised on St. Thomas and her father is a local entrepreneur.
"I've lived here on the island all my life," she said.
Her husband, Bash Awad, is the proprietor of the brand new, family-friendly dessert shop.
"I first met my husband back in 2011 while I was visiting relatives in Jerusalem," she said.
The couple married the following year, settled in the Virgin Islands, and today are the proud parents of three children. Daughters Lulu and Dundun are six and five years-old, respectively. Son Oudi is four years of age.
Gesturing toward the dessert shop's colorful signage and festive outdoor decor, Eddy said, "In the place where my husband was born and raised, family-owned businesses much like this are very popular – they're everywhere."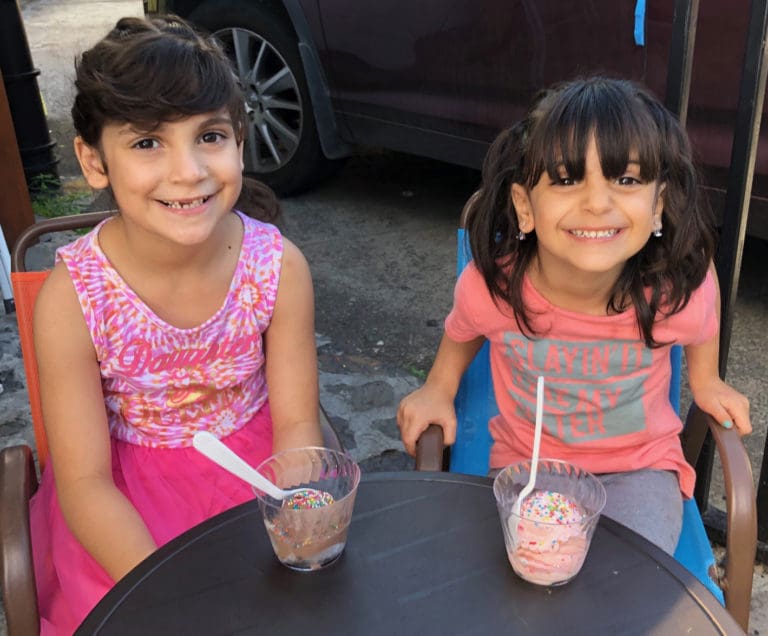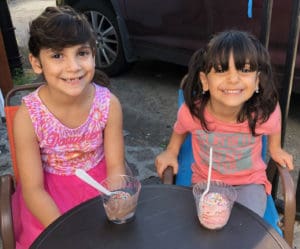 Smiling thoughtfully, she added, "My husband has always been a businessman, and he wanted to bring a touch of his home here to the people of St. Thomas."
Customers at Creamy Crepes have the option to take their treats to-go or relax at outdoor seating areas complete with kid-size table and chairs.
With enthusiasm in her voice, employee Liz Martinez said, "We are here to make everyone smile from 11 a.m. to 11 p.m., seven days a week."
More information can be obtained by calling Creamy Crepes at 340-626-8595, or following the business on Facebook.