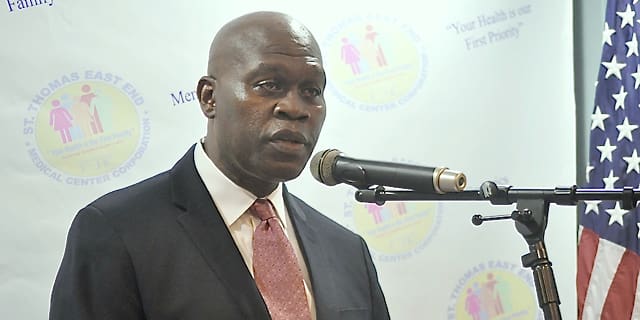 The issues are many – obesity, hypertension, diabetes, HIV, teen sex, depression and post-traumatic stress disorder, to name a few – for the patients of the St. Thomas East End Medical Center Corporation.
Now the center has a blueprint for the future as it released the results of its 2020 Community Health Needs Assessment at a virtual news conference on Monday, offering a snapshot of where it needs to focus its efforts.
The assessment, required periodically of federally qualified health centers, was conducted by the University of the Virgin Islands' Caribbean Exploratory Research Center using existing data from previous surveys and studies. Project Director Noreen Michael presented the findings at Monday's press conference, held via Zoom.
Located in Tutu Park Mall, the St. Thomas East End Medical Center is one of two federally qualified health centers in the territory. Its services are targeted primarily toward low-income, uninsured and underserved populations, particularly residents of East End, Tutu, Southside and St. John subdistricts. It last conducted an assessment in 2016 with a $200,000 grant from the U.S. Department of the Interior.
Many of the 2020 study's recommendations are aimed at children, who face ongoing trauma from the 2017 hurricanes, bullying and gangs at school, and behavioral health issues, including teen and even preteen sex, according to the assessment.
Recommendations aimed at helping adults include programs to address the management of key chronic illnesses, including obesity, hypertension, HIV and cancer. Indeed, according to the assessment, two-thirds of Virgin Islanders are overweight or obese, and there was a 64 percent increase in patients presenting with hypertension from 2016 to 2019 and a 47 percent hike in those with diabetes during the same period.
HIV also is on the rise, according to the study, with 2019 seeing the highest number of total patients – 76 – being treated at the center. That's a 36 percent increase over 2016, according to the findings.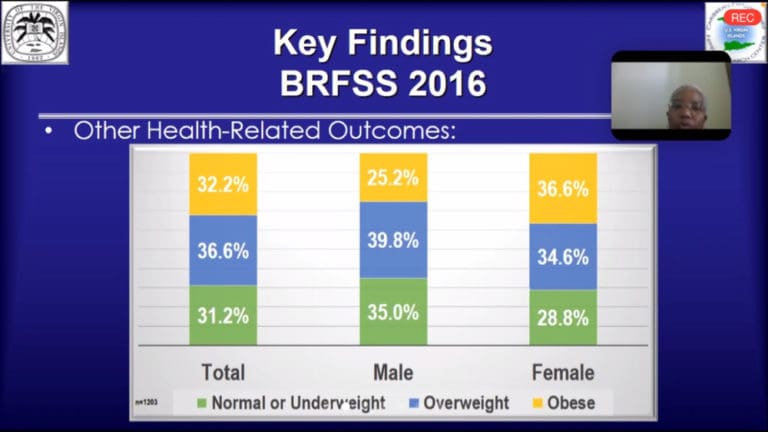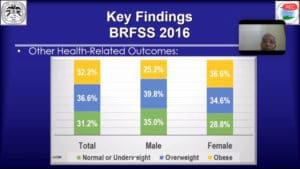 "The territory has for a very long time practiced HIV intervention," said Executive Director Moleto A. Smith Jr., noting that the USVI is mirroring a national trend in the rise in infections and that the center will continue to collaborate with the CDC and V.I. Health Department on HIV programs and education.
Smith described hypertension as "chronic in our territory" – the result of an aging population where too many people are overweight.
"We as a community have to do a lot more," said Smith.
The study also addresses the impact of COVID-19 on health care, noting the need for the physical expansion of the East End Medical Center at Tutu Park Mall, to enable social distancing, as well as more community outreach.
While it has been well-equipped to offer telehealth services since the pandemic began in March, "we also recognize that telehealth is not the be-all, end-all catchment for best care," said Smith, speaking at the virtual press conference. "There is a concern that many patients have been discouraged from physical care. … At some point patients need to be seen and examined physically," he said.
According to the 2020 assessment, the center served 7,388 patients in 2019, with the largest category in the 18 to 64 age range. An increasing number of those patients – 16 percent, up from 9 percent in 2016 – are not native English language speakers, prompting a recommendation to employ more bilingual staff.
The study also suggests that the center develop outreach programs in coordination with agencies such as the Human Services, Education and Health departments, especially concerning school safety and student behavioral health issues, such as unprotected sex. According to a 2017 Youth Risk Behavior Survey, 29 percent of high schoolers and 15.8 percent of middle schoolers reported having had sexual intercourse, including 9.5 percent of the latter when they were 12 or younger.
The study also found that an increasing number of people are seeking dental and mental health services at the center, reporting "the percentage change between 2016 and 2019 for dental and mental health services is 64 percent and 1,147 percent, respectively."
"Every patient who comes into our health center gets a depression screening," said Smith, adding that the center also is anticipating collaborating with the Education Department on programs specific to students, who the report found are still dealing with the stress of the 2017 hurricanes. According to a risk behavior study that year, 36.8 percent of high schoolers and 33.9 percent of middle schoolers reported symptoms of depression, and 17.3 percent and 21.3 percent, respectively, had thoughts of suicide.
While some of the data is based on studies as far back as 2015, raising the question of whether the information is still relevant four or five years later, Smith said he was confident that it is.
"I would say the report provides us with a firm foundation and a path," said Smith, adding that the center also conducts its own data assessments throughout the year, and collaborates with other agencies, including the Health and Education departments and the federal Centers for Disease Control and Prevention.